Florida Gov. DeSantis says 'to Hell' with NCAA events after signing transgender sports bill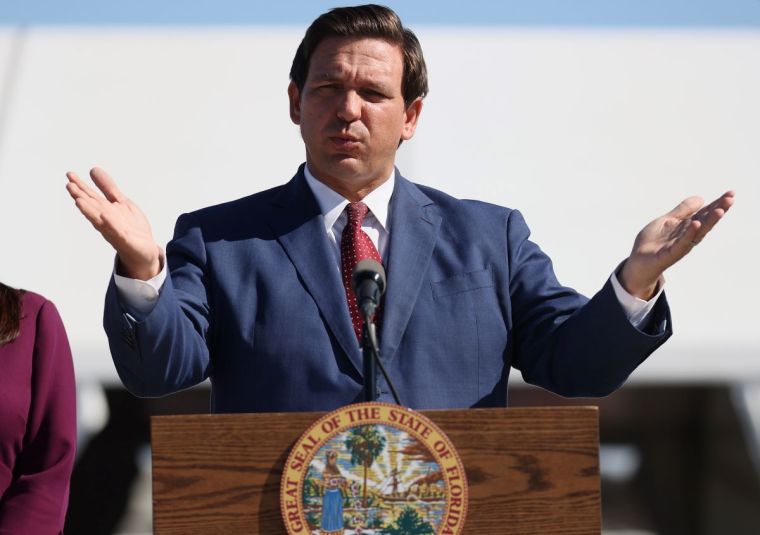 Florida Gov. Ron DeSantis on Tuesday signed a bill barring biological males who identify as females from participating in female sporting events sponsored by public institutions and vowed not to back down to pressure from the NCAA amid threats to pull tournaments from states that enact such legislation. 
DeSantis signed Senate Bill 1028, also known as the Fairness in Women's Sports Act, in Jacksonville. Among other things, the bill bars trans-identified biological males who identify as female from competing in women's and girls' sports offered by public institutions.
The new law requires that intramural, intercollegiate, interscholastic and club athletic teams and sports sponsored by public institutions must be designated "based on the biological sex at birth of team members."
"Athletic teams or sports designated for females, women, or girls may not be open to students of the male sex," states SB 1028.
"For purposes of this section, a statement of a student's biological sex on the student's official birth certificate is considered to have correctly stated the student's biological sex at birth if the statement was filed at or near the time of the student's birth."
Recently, several states have considered, and some have enacted, legislation aimed at preventing biological males from competing in sports designed for biological females.
In response, the National Collegiate Athletic Association Board of Governors released a statement earlier this year saying they would consider pulling NCAA championship events and tournaments from states that pass such laws.
The statement explained that NCAA policy "directs that only locations where hosts can commit to providing an environment that is safe, healthy and free of discrimination should be selected."
"We will continue to closely monitor these situations to determine whether NCAA championships can be conducted in ways that are welcoming and respectful of all participants," concluded the NCAA.
Regarding the potential backlash from the NCAA, DeSantis told Fox News in an interview Tuesday night that lawmakers should not be "cowed by these organizations, or particularly by woke corporations from doing the right thing."
"My view was throughout this whole time. We have to protect our girls. It is discriminatory to force them to compete against biological males," DeSantis said.
"And so if the price of having a tournament is that I have to deny equal opportunity to hundreds of thousands of young girl and women athletes throughout Florida, I am much more willing to stand with the girls. And to Hell with these events."
In a statement, DeSantis said that he wants his two daughters and "and every girl in Florida to compete on an even playing field for the opportunities available to young women in sports."
"Women have fought for decades to have equal opportunities in athletics, and we have to prevent those opportunities from being eroded as is happening in other states. It's common sense," the Republican governor stated.
Critics of the new law include Lambda Legal, a prominent LGBT law firm, which took to social media to vow to fight the measure in the courts.
"The so-called 'Fairness in Women's Sports Act,' like bills proposed in dozens of state legislatures across the country, actually promotes exclusion and discrimination against trans youth who deserve the opportunity to participate in sports like their peers," the organization tweeted.
Selina Soule, a track athlete in Connecticut who is suing that state's athletic association over its policy of permitting trans-identified males to compete in girls' sports, attended the signing ceremony.
"In 2017, Connecticut began allowing two male athletes who self-identify as girls to compete in girls' sports," stated Soule in a statement shared by the nonprofit legal group Alliance Defending Freedom. "During all four years of high school, I was forced to compete against them, even though they were bigger, faster, and stronger than me."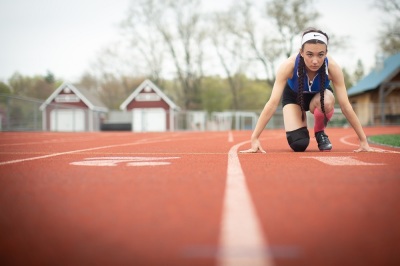 "As someone who was one of the first to start speaking against this injustice, it is very encouraging that my story has reached people across the country, and that many have seen what's happened in Connecticut and want to take a stand to protect the female athletes in their state and to protect women's sports," she added. 
According to a Gallup poll report released in late May, 62% of surveyed Americans oppose having transgender athletes compete on teams that do not correspond with their biological sex.