DesiringGod Author: The Key to Successful Conversations About Race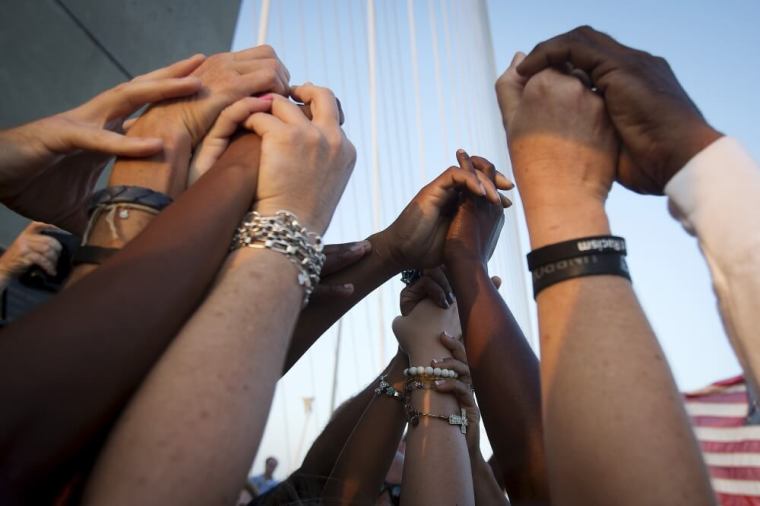 There is a key to achieving understanding and racial harmony where there is confusion and discord, says Phillip Holmes, a writer and the co-founder of the Reformed African American Network (RAAN), in a post last week on the website DesiringGod.org.
Having grown up in the majority black town of Pickens, Mississippi, Holmes eventually moved 45 minutes south to Jackson where he attended a majority white college, a majority white church, and a majority white seminary. So he's learned a thing or two when it comes to race relations.
"Over the years I've learned that the conversation is complicated and how we view the world and ourselves can radically shape how we engage one another."
Holmes believes that humility should underpin conversations about race. " ... Humility and love that produces tough skin and tender hearts are essential as we have these conversations," he says. "Both require us to engage and examine diverse views, embracing what we believe is in harmony with biblical truth."
Few people who express their opinions on race relations seem to do so with humility, says Holmes. But just as Christ was lowly in heart, Christians should pattern themselves accordingly. Holmes reminds believers that Apostle Paul warned against selfish ambition and conceit, and calls on Christians to consider others more important than themselves.
Nevertheless, when it comes to conversations on race and justice, humility is often a rarity. " … As I observe conversations regarding racism and injustice, it's rare to find a man or woman who speaks boldly with a posture of humility," writes Holmes.
To effectively address tough questions on race, Christians need a worldview that's based on Scripture. Most Americans, however, don't have a Christian worldview, says the writer, who cites a 2009 Barna study which revealed that "only 9% of all American adults have a biblical worldview."
Holmes says, " ... We should hold our views on racism and other issues all the more with openhandedness and make sure that we're allowing Scripture to correct us as we seek to answer the challenges we face. As Scripture shapes our hearts and our views, we will notice our skin getting thicker and our hearts becoming tenderer."
When it comes to ethnic harmony and Evangelicals, Holmes stresses that Evangelicals should welcome differing opinions. " ... The only people we [Evangelicals] invite to speak on the subject are the people that already agree with us. Most conferences on racism today are stacked with panelists that lack diversity in a completely different way. Sure, everyone on stage may possess a different skin tone, but their views are undistinguishable."
The writer sums things up with an eloquent statement that a love for Christ takes priority over race. "If you are a child of the king, adopted into the household of faith, you are Christian first. I am one million times more Christian than I am black. My brown skin may be what you first notice about me, but by God's grace, my Christian faith is what you will remember."