'Devil Next Door,' new A&E series to take closer look at controversial Word of Faith Fellowship Church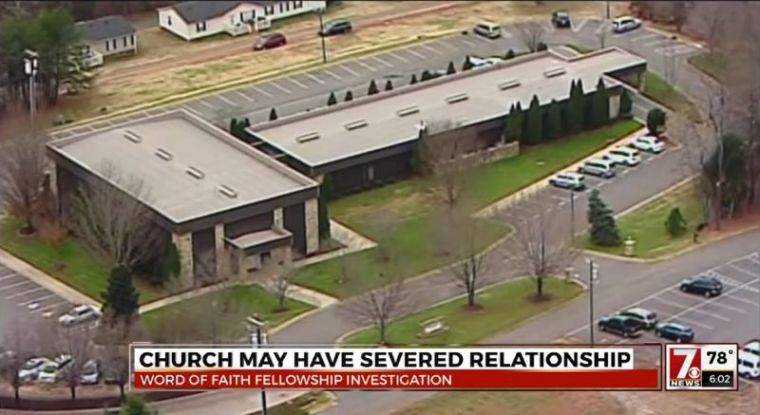 The A&E Network is set to begin airing a new, six-part original docu-series on Tuesday night called "The Devil Next Door" based on the decades old controversial evangelical sect, Word of Faith Fellowship Church in Spindale, North Carolina.
"'The Devil Next Door' takes a look at Spindale, North Carolina. It appears to be an average American town but hidden inside lies a church that is steeped in scandal," a summary of the series begins on A&E.
"The Word of Faith Fellowship, led by Jane Whaley, proclaims to be a devout Christian church, but former members tell a different story: one of violence and exploitation. It's the mission of these former members to convince those still inside, including their own loved ones and children, to break away from the church. Is Jane's power finally about to come to an end?" it ends.
The six-part series will air on A&E starting at 10 p.m. EST on Tuesday. Episodes will air weekly through Dec. 18 and then the last two episodes will air in January 2019, the Times News Online said.
"We have interviewed or spoken with about 30 ex-members over the entire period we've been working on the project. Some did not want to participate on camera but were willing to speak to our producers and share their stories. The six episodes do focus on the stories of six specific ex-members who have opened up their lives to us," Melissa Koshir, senior manager of publicity for A&E, told Times News Online.
Word of Faith Fellowship Church, founded by Jane Whaley and her husband, Sam, in 1979, describes itself as a nondenominational, Protestant church with classical Christian conservative beliefs. It also operates Word of Faith Christian School.
Officials from the cable network like Elaine Frontain Bryant, executive vice president and head of programming for A&E, said the victims of the church will provide powerful testimony in the series which they hope will help to convince their loved ones who still remain a part of the church to break free.
"A&E Network prides itself in finding truth and conviction through powerful storytelling," Bryant told Times News Online. "The victims of the Word of Faith Fellowship Church have shocking and timely first-hand accounts that need to be shared and A&E is proud to provide them this very necessary platform so we can ensure their voices will be heard."
Last summer, officials in Brazil and the U.S. announced that they were investigating Word of Faith Fellowship Church after the sect was accused of enticing young members of the Brazilian branch of their church to come to the U.S. on tourist and student visas, then coercing them to work illegally "like slaves" with little or no pay.
Prior to the announcement of the federal investigation, 16 Brazilians alleged in an Associated Press report that they were forced to work "like slaves" while in the U.S. after being lured with the chance of coming to America to sightsee as tourists or study.
"Everybody knew these trips were not about tourism," Paulo Henrique Barbosa, 23, who now works in information technology in Sao Paolo, told the AP. "I didn't want to go, but I had no choice."