DeVon Franklin, Meagan Good Talk Love, Sex and Marriage in New Book, 'The Wait' (Interview)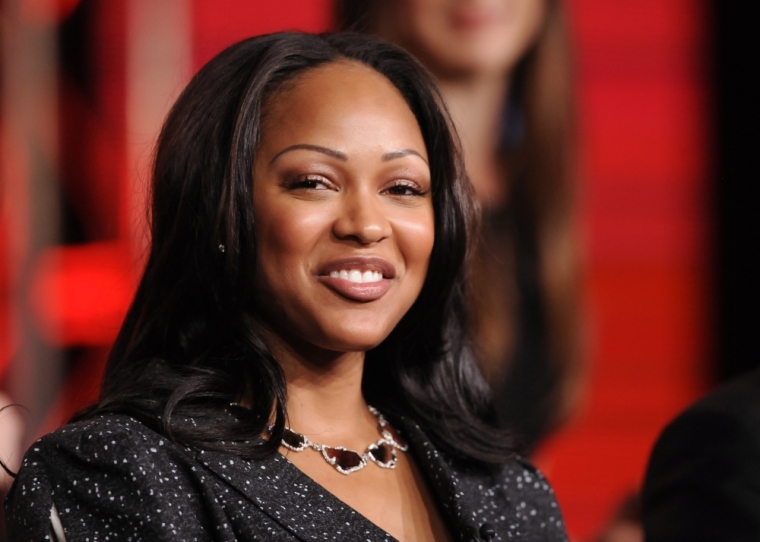 Although there are no guarantees in how long people will wait for their spouse after making a decision to be celibate, the "Minority Report" actress feels that waiting on God's Will can help the process move along quicker.
"We settle for things that we normally wouldn't settle for if we weren't co-dependant on them physically. So I would say the wait helps you come to the space of knowing if this person is really your [spouse] or identifying if they are not your [spouse] and why, much quicker," Good explained. "A lot of times you don't get that resolution with this person you want to be with long term because it takes you a lot longer to actually learn about them as a human being. It [can] take you a lot longer to realize this isn't someone you should be with because you're wrapped up in the physical part of the relationship."
Still, some people have taken a vow of celibacy and have yet to see God bring forth their significant other. For those frustrated with the waiting process, Franklin believes it is important to turn to God.
"I think it's so important, not only in dating but in life, that when you're frustrated about something you not focus on the negative," he said. "What I have learned is that frustration can disrupt what you should be focused on, which is 'show me Lord how to not get frustrated. Show me how to stay positive and open minded so that I can see where you want to bring my person from."
The preacher and motivational speaker went on to encourage people not to allow frustration to "disrupt their prayer life, their faith life and to focus on what they want."
In their book, the couple delves deeper into practical things to do while waiting for God to bring a spouse who will exchange "I do" with you. Instead of obsessing about when you will find lasting love, Good said it is important to obsess about yourself, your relationship with God and growing.
"Become obsessed with the person that you ultimately need to be before you can invite things such as marriage into your life. I think in that time it's really about spending time with God and dealing with whatever demons, damage or things that you've been through that you haven't really dealt with," she said. "I think it's a time of exploration to do the things that you never did before. Whether it's getting in the gym a different way, pursuing something in your career or spending time with your family that you haven't spent with them."
The "Think Like A Man" franchise actress revealed that while she was waiting for her husband, she also had some healing to do.
"For me, a lot of that time was time that needed to be spent putting into perspective what I needed to deal with to change myself. A lot of that, for me, was healing that had to take place from past relationships, from childhood, and just really getting a better sense of self awareness," she admitted. "I would just encourage women and men to use that time to develop themselves."
After years of doing interviews about their celibate before marriage and focusing on God, some fans might be surprised to learn that the couple did not intend to be so public about their relationship. However, sharing their story and writing The Wait was about more than just the Hollywood power couple.
"We were just candid about it because the more we talked to people about it and the more interest there was in people who desired to do it or were secretly doing it, we realized that it was something that we were supposed to use to help other people. We want people to have the best that God has for them," she said. "What we did really worked for us and made all the difference in the world. Why not share that if it can bless someone else and maybe make all the difference in the world for someone else as well?"
To read more about the couple's story and tips for dating, The Wait is available where books are sold on Feb. 2. For more information about The Wait, visit http://thewaitbook.org.