DeVon Franklin Says Men Must Stop Thinking That Fame Gives Them the Right to Abuse Women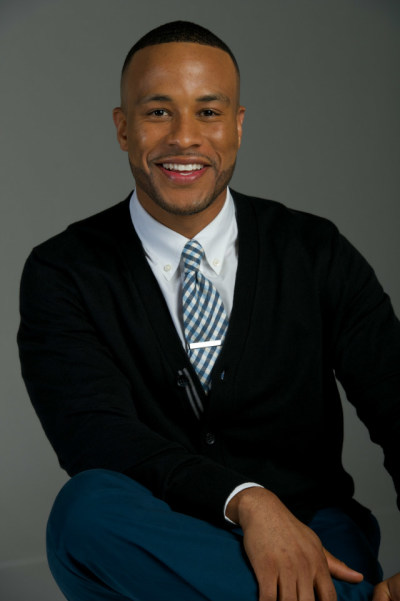 DeVon Franklin has provided his perspective on the sexual assault allegations that are just now coming to light in Hollywood after decades of rumors about abuse and misconduct in the film industry.
The preacher, author and Hollywood producer whose new star-studded animated film "The Star" is now in theaters, recently appeared on the daytime talk show "The Real" where he was asked about the matter.
"So for a person who has a close relationship with God, what do you think about all of the allegations that are coming out in Hollywood?" the show's co-host Tamera Mowry-Housley asked. "You've been in Hollywood for a very long time. What are you thinking?"
Franklin pointed out that the problem extends beyond the Hollywood culture.
"I think that it's not just regulated to Hollywood. Unfortunately men have to take accountability and responsibility for their actions," he said. "And public success does not mean personal success. Too often men, we're like, 'Hey, I'm conquering the world,' but haven't taken the time to do the discipline in our private life."
He further insisted that no amount of success excuses the abuse of women.
"I believe this is the area where we have to, as men, be like, 'you know what, just because I'm successful does not mean I can use that as an excuse to abuse women,'" he said.
Earlier this year, Franklin released his book The Hollywood Commandments: A Spiritual Guide To Secular Success. In an interview with The Christian Post, he explained why the book was so important for him to release.
"I'm so excited about my new book, it's a spiritual guide to secular success. I do believe that God has ordained secular success for people of faith," Franklin told CP. "I believe when we combine our spiritual teaching with secular strategy, we will be unstoppable."
During a previous appearance on the syndicated radio show "The Breakfast Club," Franklin revealed that there was a time when people warned him that he couldn't make it in Hollywood as a Christian.
"As a Christian growing up, people said, 'You can't go to Hollywood. You can't make it. That is going to be a place that is not only going to take your faith, but change who you are,'" he said. "I didn't believe that."