Devon Still Thanks Fans for Prayers After 5-Y-O Daughter Is Cancer Free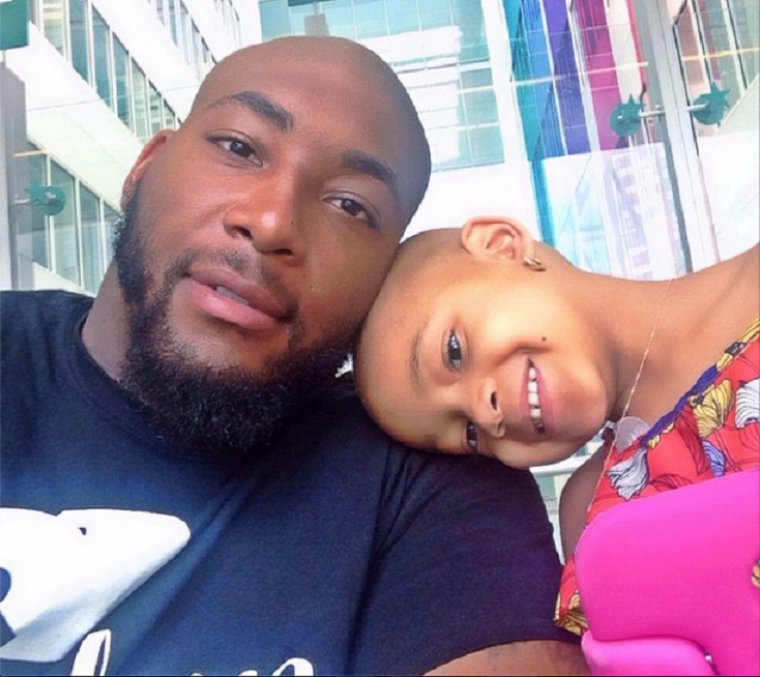 Her name had become synonymous with the social media hashtag #StillStrong, and that would be an accurate description of the resolve of 5-year-old Leah Still. Still had been diagnosed with Stage-4 neuroblastoma in June of last year. At one point, cancer had penetrated her bones and she was given a 50/50 chance of survival. After a year and-a-half of treatment, however, the little girl has been declared cancer-free.
Leah's father, former Cincinnati Bengal defensive lineman Devon Still, announced Wednesday that his daughter was in remission. The doting dad posted an Instagram message to followers: "Thanks for all the support and prayers! Just got the phone call that her scans showed NED (no evidence of disease)!"
According to USA Today, Leah will return home from the hospital this week.
Still had put his NFL career on hold in order to focus on the health of his daughter. In September, he was released by the Cincinnati Bengals after three seasons with the team. The Bengals subsequently signed Still to its practice squad and then placed him on its 56-man roster to ensure that he could retain better health insurance coverage for Leah and his family, according to Today.
Since Leah's diagnosis, Still has chronicled her cancer battle through social media, updating supporters and well-wishers every step of the way.
In July, Leah and her father received an ESPY award for perseverance. Since Leah had been undergoing treatment and could not attend the televised awards ceremony, her father accepted the trophy, rendering a heartfelt speech.
"I know you wish you could be here, but I know you're watching," said Still. "I just want to thank you. From the moment you [were] born, you molded me into the man I am today. I always used to dream about how I was going to be able to show you so much about life, but in the five years I've been with you, you've taught me more about life than I could ever do."
Still presented the trophy to his daughter the following day, posting a photo of Leah posing with their award on social site Sqor Sports, along with the message: "This EPSY might have both of our names on it but this is Leah's trophy! Like I said last night, what I do is easy, she has the hard job. Like a true fighter she showed true perseverance throughout her battle with cancer and I couldn't be any prouder. #leahstrong."