5 Devout Christians Who Will Serve in the Donald Trump Administration
Ben Carson, Neurosurgeon
The famous Johns Hopkins medical doctor who was one of seventeen Republican candidates to run for president in the 2016 cycle is set to be the next secretary of the Department of Housing and Urban Development. While he was held in high esteem by many before for his medical accomplishments, Carson rose to political prominence following a keynote speech at the 2013 National Prayer Breakfast. In the speech he criticized political correctness, President Obama's signature health care reform law, and called for a tax system based on the biblical concept of the tithe.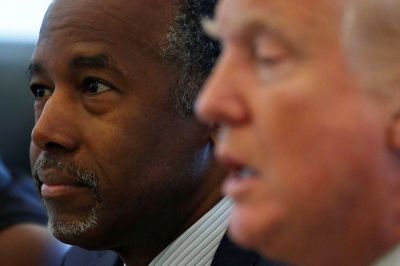 Carson's story of rising from urban poverty in Michigan to becoming an acclaimed neurosurgeon has inspired many people on the left and the right.
Carson, a Seventh-Day Adventist, told Religion News Service in 1999 that "I spend just as much time in non-Seventh-day Adventist churches because I'm not convinced that the denomination is the most important thing ... I think it's the relationship with God that's most important."
As CP reported in May of last year, Carson said in a 2008 interview with PBS that his faith deepened when he was diagnosed with prostate cancer.
"And I just said, 'Lord, if it's time for me to go, You know what is best.' I don't want to go, but if it's time, that's fine, I trust You,' and I was at peace. It gave me more perspective and I think it really did — think I was pretty empathetic before, but I think I am even more empathetic now when people are facing death or when they are facing really horrible things, in terms of having a real sense of how they feel. So I think it was a good thing," Carson said.