More Dirty Tricks? Ted Cruz Accused of Spreading Rumors About Marco Rubio Dropping Out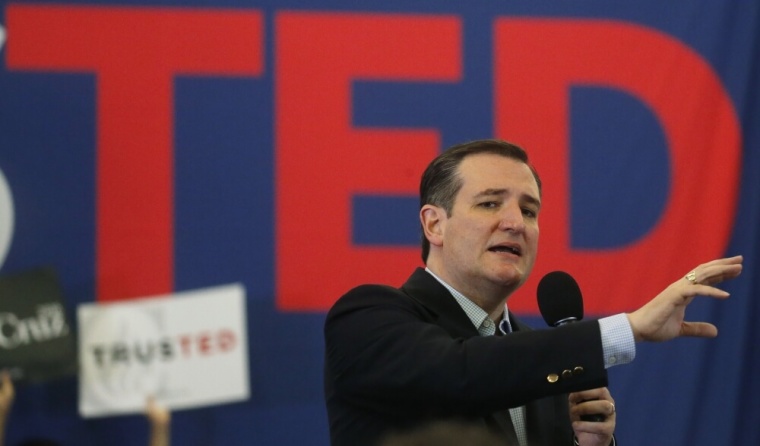 Republican presidential candidate Sen. Ted Cruz of Texas has been accused by the campaign of Sen. Marco Rubio of Florida of "spreading false rumors and lies" that he is dropping out of the race.
Following a similar tactic used against Ben Carson who dropped out of the Republican race last week, Cruz, who is now considered the main rival to GOP presidential frontrunner Donald Trump, was accused of using "dirty tricks" to get votes in the Hawaii primary away from Rubio.
According to the New York Times, emails that appeared to have come from the Cruz campaign were sent to Rubio supporters in Hawaii promoting a CNN report saying some of Rubio's advisers see no path for him to win the Republican presidential nomination and suggested he could drop out of the race before the March 15 primary in Florida. Rubio's campaign has denied the report and complained that Cruz was playing dirty politics.
"Senator Cruz is up to his dirty tricks again spreading false rumors and lies," Joe Pounder, a spokesman for Rubio told the Times.
Cruz was forced to apologize to Carson after the Iowa caucuses when he was accused of a similar charge. This time, however, the Cruz campaign said they had nothing to do with the Rubio email.
Cruz campaign volunteers in Hawaii said the campaign sent the email without permission and they have since been instructed by the campaign's lawyers to stop using its logo and remove any similar posts from social media accounts, notes the times.
"The at-issue email and social media posting was not sanctioned by the Cruz for President campaign," Alice Stewart, a spokeswoman for Cruz said. "The campaign became aware of the email this morning by press accounts, and upon investigation learned that some volunteers in Hawaii were involved in the posting."
Last month, after accusations of using "dirty tricks" on several occasions, Cruz fired spokesperson Rick Tyler, who shared a false story on social media claiming that Rubio had dissed the Bible.
Rubio won zero delegates from four Republican primaries held in Hawaii, Idaho, Michigan and Mississippi on Tuesday. In Hawaii, Cruz was awarded six of the 19 delegates for his second place finish behind Trump.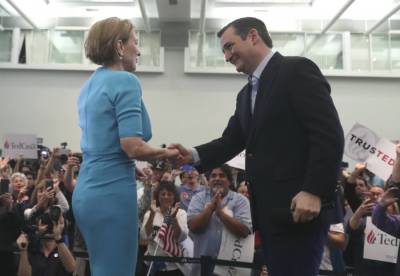 Carly Fiorina who also dropped out of the Republican race after her failed bid for the nomination, endorsed Cruz Wednesday.
"If we want to defeat Donald Trump, we must defeat him by offering citizens conservative solutions to the problems in their lives. Ted Cruz has done that, Ted Cruz is doing that and Ted Cruz will continue to do that," she said in a statement shared with The Christian Post.
"We need a real conservative to beat Donald Trump. And then, we need to go on to win in November by beating Hillary Clinton. You know I have been relentless in my criticisms against Hillary Clinton. And I will continue to raise my voice to men and women across this country about why she cannot be our Commander in Chief," she said.
"I believe we need a candidate who will stand for conservative principles. We need a nominee who will never settle for the status quo. Who will unite us as Republicans. It is time to unite behind Ted Cruz," she added.