Disaster Averted: Watch Two Jets Nearly Collide on a Barcelona Runway
Disaster Averted: Watch Two Jets Nearly Collide on a Barcelona Runway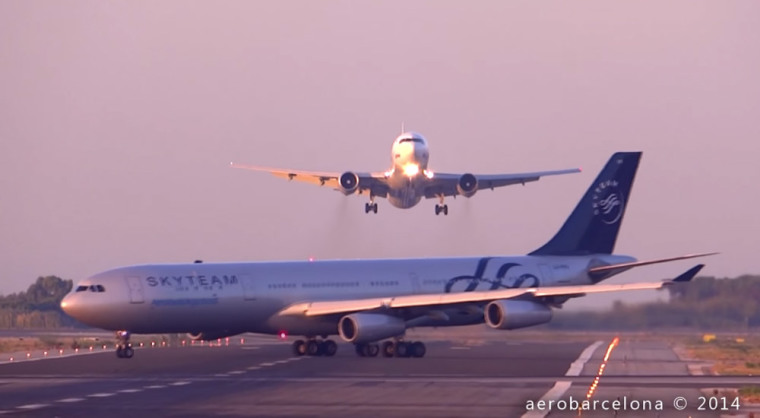 Disaster nearly struck at Barcelona-El Prat Airport on Saturday when two jetliners narrowly avoided colliding on the runway. The two planes involved were a Boeing 767 from Russian airline UTair and an Airbus A340 from Aerolíneas Argentinas.
From the video description:
The Utair 767 was about to land on Runway 02 while the Argentinas was crossing the runway.

By the time Russian pilots sight Argentinas (they were taxiing to Holding point of RW25R for take-off) on runway while they were on final approach, they did their best making an impressive and close go around.
The 767 landed safely as we see while the A340 took off toward Buenos Aires. See the dramatic footage from Miguel Ángel.