Discovering Hawaii's Royal Past at Two Historic Churches in Honolulu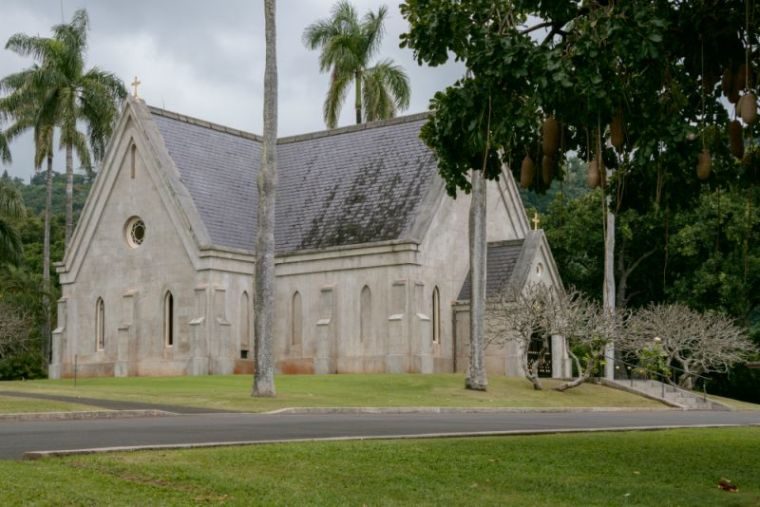 Hawaii's history and culture is among the richest of any of the U.S. states.
And that history and culture awaits your discovery at two historic churches in Honolulu.
Cathedral Church of St. Andrew
Located about 15 minutes from famous Waikiki Beach is the Cathedral Church of St. Andrew.
Today, it is the seat of the Episcopal bishop of Hawaii, though the cathedral dates to the late 1860s when Hawaii's royals were closely associated with Queen Victoria and the Anglicanism of the Church of Hawaii was the state church.
Designed by London architects William Slater and R. H. Carpenter, it is inspired by the style of 12th century French Gothic. And while the architecture is interesting and well executed, the cathedral is a notable example of prefabricated construction — its stained glass windows, pointed arches and columns were sent piece-by-piece in ships for assembly in Honolulu. This was quite the logistical and architectural feat, as the Panama Canal wouldn't open until 1914.
Chapel at the Hawaiian Royal Mausoleum State Monument
Designed in the Gothic Revival style by architect Theodore Heuck, the cruciform-shaped chapel on the grounds of the Hawaiian Royal Mausoleum State Monument was built between 1863 and 1865.
It would serve as the mausoleum until 1922, when the remains of royals from Hawaii's Kalākaua and Kamehameha dynasties were transferred to a new underground tomb.
Alterations funded by the wife of Jonah Kalanianaʻole, the former prince of Hawaii-turned-U.S. congressman, after the remains were removed gave the chapel the appearance it has today.
Spires and Crosses, a travel column exclusive to The Christian Post, is published every week. Follow @dennislennox on Twitter and Instagram.
Dennis Lennox writes about travel, politics and religious affairs. He has been published in the Financial Times, Independent, The Detroit News, Toronto Sun and other publications. Follow
@dennislennox
on Twitter.