Displaced Iraqi Christians Fearful of Returning Home Even After ISIS Is Defeated, Says Christian Aid Worker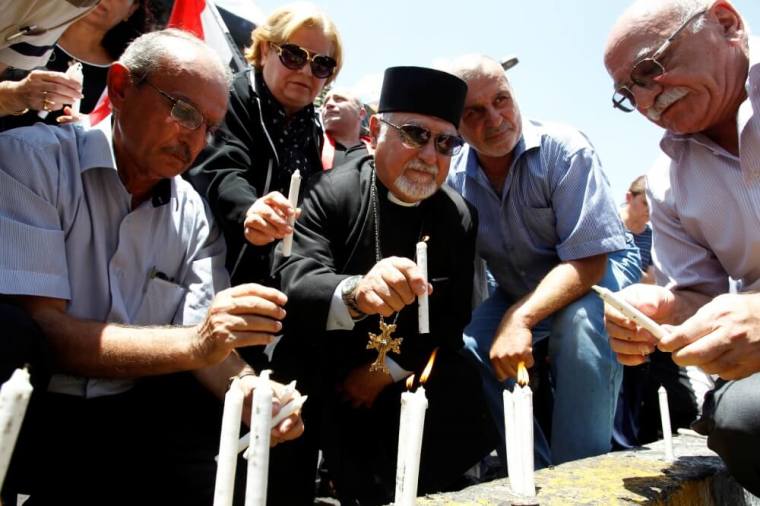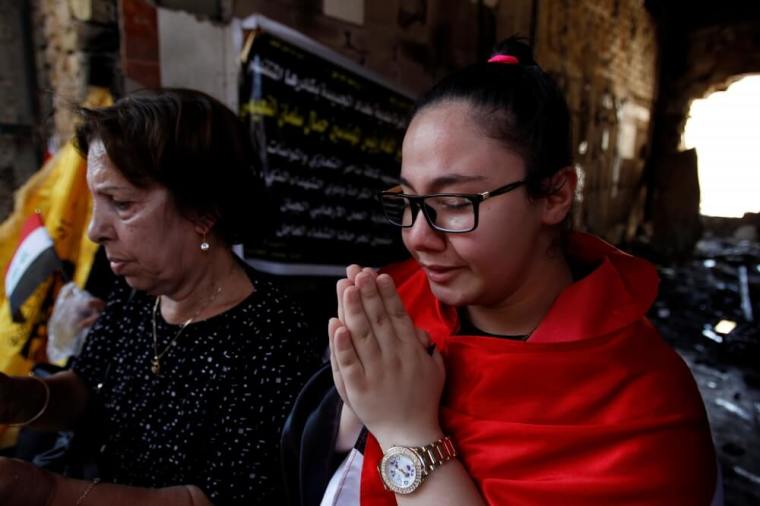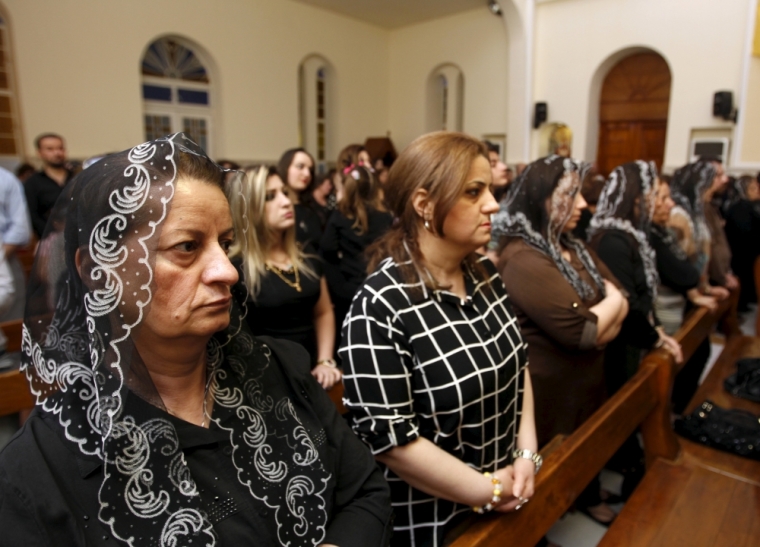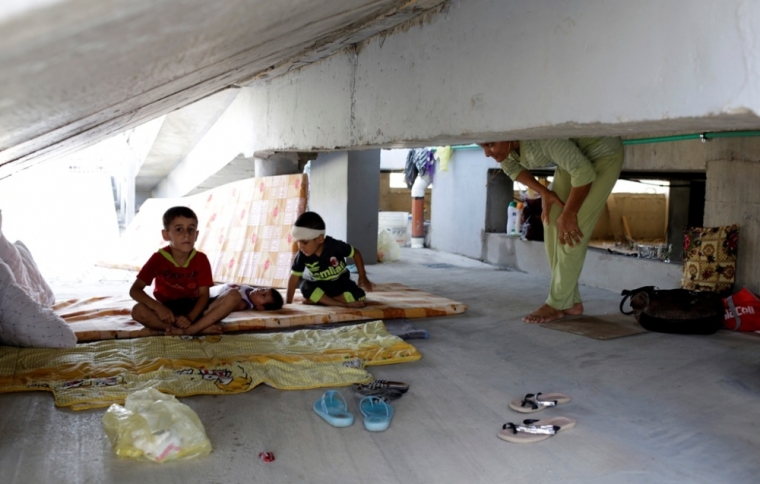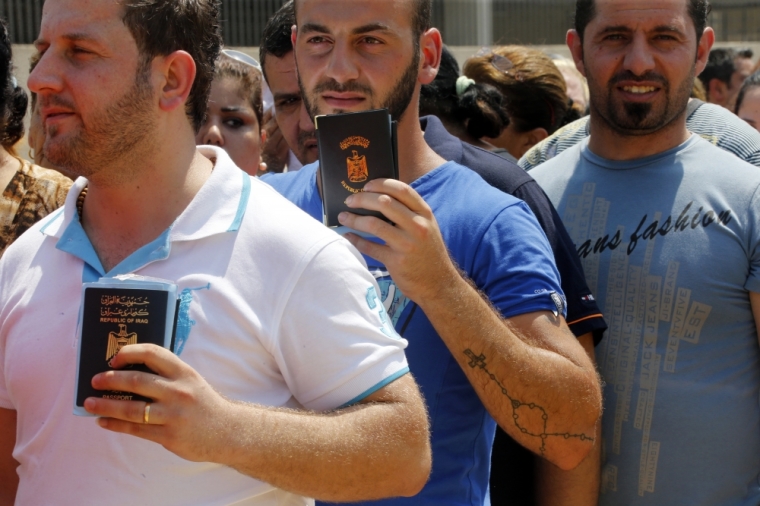 View Photos
Displaced Iraqi Christians from the Mosul region are still fearful about the prospects of returning home, even though the coalition offensive to reclaim their homelands is underway and despite the fact that some of them have held onto their house keys in hopes that one day it will be safe to return.
While Iraqi-led forces continue to press forward in pursuit of reclaiming Mosul and pushing the Islamic State out of Iraq's second largest city, forces to the East besieged Qaraqosh on Tuesday, a town located 20 miles Southeast of Mosul that was once home to Iraq's largest Christian community.
Before IS rose to power in the Nineveh Province in 2014, the town of Qaraqosh and its surrounding areas were home to about 50,000 Iraqi Christians, totaling about one-quarter of the nation's Christian population, before they were forced to flee to Kurdistan or leave the country in fear of being killed or persecuted for their faith.
Although IS isn't going down without a fight in Qaraqosh, it seems very likely that Qaraqosh and many other towns in the region might soon be liberated thanks to an over 94,000-member coalition made up of Iraqi security forces, Kurdish peshmerga troops and fighters from various minority militias, who are united to reclaim the Mosul area from the murderous death cult.
It is expected to take at least two months for the offensive to completely push IS out of the Mosul region. However, Iraqi Christians who are currently living in the squalor of displacement camps and other setups in the Kurdish north see a "ray of hope" now that concrete action is being taken to reclaim their homelands, says Vernon Brewer, head of the Virginia-based Christian humanitarian organization World Help, who is currently in Kurdistan helping displaced families.
"There is an air of expectancy. There is an air of hope," Brewer told The Christian Post over the phone on Wednesday. "We saw that today in the camp we were in. There is definitely a hope that something positive is about to happen."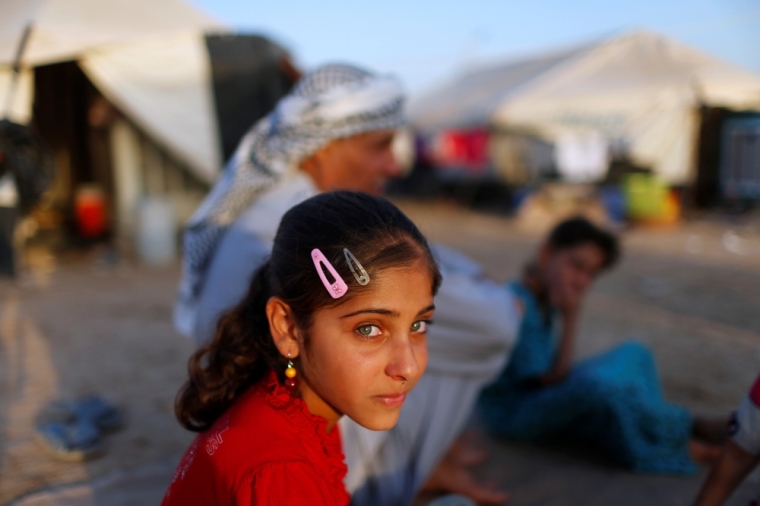 Brewer said that since many of the displaced victims have lived for two years in cramped-up tents in camps with open sewage, limited electricity, no air conditioning, hot summers and cold winter nights, many of the displaced Christians he has talked can't wait to go home. However, he added that others never want to go back.
On Wednesday, Brewer met with over 200 Christian families from Qaraqosh during his visit to the Debaga refugee camp. On Thursday, Brewer said he will visit a refugee camp with over 500 families from Qaraqosh.
"I talked to some people who say they never want to go back to Mosul," Brewer explained. "The food is scarce and cost prohibitive for most people. I also talked to a lot of Christians who do want to go back to their homes."
"My guess would be that when this offensive is over, that many of the Christians from Qaraqosh will want to go home," he continued. "In fact, some of them even carried their house keys on a key ring. I asked them, 'What is that for?' They said, 'That is a reminder of a hope that we can someday go home.'"
Many other Christians and religious minorities who are internally displaced won't even have a home to return to, Brewer explained. For some, their houses might have been destroyed in the conflict or taken over by their Muslim neighbors.
"I talked to a family yesterday and I asked them about going home and they said that they don't have a home to go home to," Brewer told CP. "Another family told me that they have called their neighbors and asked them if they watched their house and their store while they were gone. There neighbors said, 'No, we have moved in and we have just taken your house and store.'"
"Those are just two anecdotal stories that may not be representative of everybody but I do believe there is a lot of them that probably won't have anything to go home to," he said.
Brewer assured that most Christians won't return home until they know it is safe from IS and radical jihadis.
"I am sure they are not going to be in a hurry to go back until they know it is safe," Brewer said.
Should IS be driven out of Mosul and the surrounding areas in the Nineveh Plain, Kristina Olney, the director of government relations and outreach for In Defense of Christians, told CP that it will present a historic opportunity for minority communities to establish local governance and "provide for their own defense within the existing political frameworks." However, she stressed that trust must be built in order for the religious minorities to have confidence living in a post-IS Ninevah.
 "Sectarian violence has divided Iraq along ethno-sectarian lines. Those who are returning home will need time to build trust with their neighbors and be assured of security," Olney said in an emailed statement to CP. "On a broader level, many members of minorities feel betrayed by the larger ethnic or sectarian blocs in the country who they consider failed to protect them."
"The international community must establish international support for the provision of security in the aftermath of the conflict, as well as responsible investment and infrastructure development," she said. "A comprehensive strategy must also be developed to support returns, including clear sources of funding and infrastructure needs assessments and reconciliation mechanisms to enable those who fled their homes to reintegrate."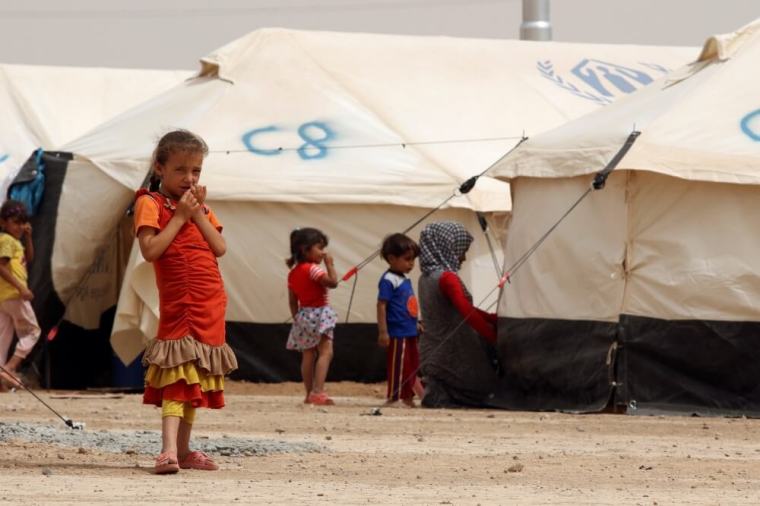 Since Qaraqosh was officially conquered by IS in August 2014, the once great epicenter for Christianity in the Muslim-dominated country has since been abandoned and deserted.
While Iraqi-led coalition forces have already liberated as many as 18 different villages around Mosul, CNN reports that the coalition forces entered Qaraqosh on Tuesday and are on the fringe of liberating the town from IS' control.
According to a Christian paramilitary general who spoke with CNN, the Iraqi-led troops have met fierce resistance from IS militants who are not going to give up the Christian town and have engaged in gunfire with the forces.
The Iraqi-led forces were able to push IS militants into the center of the town, where the jihadis were hit by coalition airstrikes, Gen. Amr Shamoun of the Christian militia, told CNN.
Although Qaraqosh hasn't been completely liberated, Shamoun added that part of the town has been freed.
According to AFP, hundreds of Christians in Erbil celebrated the news Qaraqosh's besiegement by gathering at the Mar Shimon church to sing, dance and hold a candlelight vigil.
"Today is a happy moment," Hazem Djedjou Cardomi told AFP. "There is no doubt our land will be liberated and we thank God, Jesus Christ and the Virgin Mary."
With the Mosul offensive is expected to cause another mass displacement. The United Nations is expecting the offensive to impact as many as 1.2 million more people. Brewer said that in refugee camps like Debaga, they already have as many as 500 people coming from Mosul every day. He says that they expect that total to skyrocket in the coming days.
"It just seems like with all the NGOs and the United Nations and the government agencies, to plan to take care of a million refugees, it is going to take everybody doing their part," Brewer said. "A million refugees in one month or two month's time is bigger than all of us."
World Help is one of many humanitarian groups on the ground that are helping the displaced individuals. On Wednesday, World Help provided blankets and diapers at the Debaga camp. Additionally, the organization has set up a mobile medical clinic and will plan to take care of dire medical needs at another refugee camp on Thursday. The organization also ships containers of food, medical supplies and clothing.
World Help has a goal of raising over $2 million for humanitarian aid between now and the end of the year to help those displaced in the crisis. The organization accepts online donations to help achieve its goal.
"This is a chance for Christians in America to come to the aid of their brothers and sisters in Iraq," Brewer told CP. "And, it's a chance for us as Christians to be the hands and feet of Jesus in Iraq."