Loudoun County denies cutting special ed funding for $11M trans-inclusive bathroom plan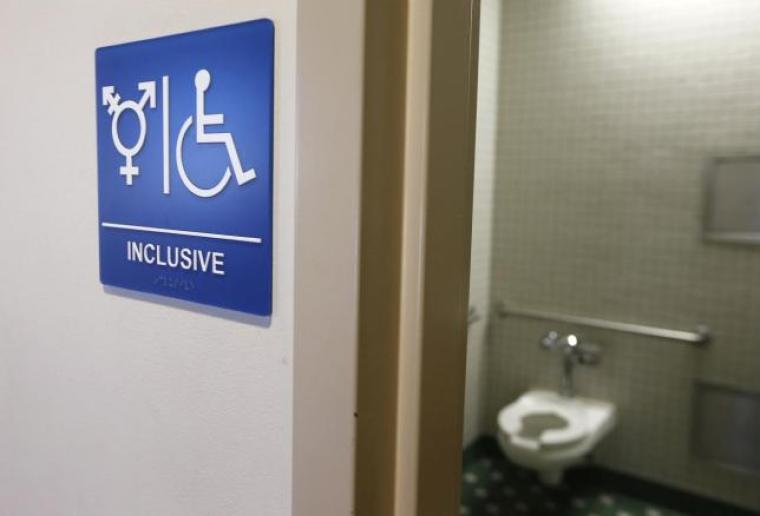 A Virginia school district has refuted assertions that it cut special education funding while planning to spend nearly $11 million to overhaul the bathroom design at two high schools in the district to accommodate trans-identifying students. 
Loudoun County Public Schools is looking to have floor-to-ceiling bathroom stalls with a shared sink area for all school bathrooms. These newly designed all-gender bathrooms are intended to increase the amount of privacy between students of the opposite sex who are sharing a bathroom.
The school plans to pilot this bathroom option at Loudoun Valley High School and Broad Run High School, according to documents from the school's March 14 meeting. 
The school district plans to spend $11 million for the pilot bathrooms, according to WJLA. LCPS is also considering building private bathrooms in school and keeping gender-separated bathrooms.
The plan comes as educators claim that they have repeatedly asked the Loudoun County School Board to hire additional special education staff. Educators claimed during a board meeting that students' language needs are increasing, and the special education program needs more speech pathologists, teachers and teaching assistants. 
A spokesperson for LCPS told The Christian Post Tuesday that it's untrue that the school cut funding for the special education program and claimed that the renovation is an effort to abide by the Virginia Department of Education's model policies.
The revamped policies, introduced by Gov. Glenn Youngkin's administration, require students to use bathrooms that correspond with their biological sex "except to the extent that federal law otherwise requires." 
The model policies also state that single-user bathrooms and facilities should be made available with appropriate signage that indicates it's accessible to all students.
According to the LCPS spokesperson, the money for the bathroom renovation is coming from Capital Improvement Plan funds. In addition, he stated that the improvements to the restroom are intended to improve student and staff safety in a manner that respects people's privacy and abides by state code requirements. 
"LCPS has not 'cut' special ed or speech pathology positions. Certain positions are going unfunded in the next fiscal year because the COVID money originally used to hire those positions is no longer available," the spokesperson wrote.
"Furthermore, the positions not being funded are currently vacant, meaning no one is in them and no one is losing their job," he continued.
"Staff salary comes from the General Operating Fund, and moneys between the CIP and the General Operating Fund cannot be intermingled. Therefore, even if LCPS wanted to, money from the CIP could not be transferred to the general operating fund for use for teacher salary." 
The spokesperson added that LCPS is "above staffing standards" in many areas, including speech pathologists.
In a Saturday statement to WJLA, an LCPS spokesperson confirmed that the board is cutting back on the number of speech pathologists, supervisors, occupational therapists and special education teachers. The school district is adding 13 teaching assistants, a net decrease of eight positions, according to the report. 
Loudoun County School Board member Tiffany Polifko, who works in the special education field, told the outlet that she has heard that the district is using special education grant funding to fund administrative positions instead of hiring more staff that can work directly with children.
The board member also noted that the $11 million renovations for new bathroom stalls come at a time when there have been calls to improve special education resources. 
"I simply cannot understand why we would justify funds to allow boys and girls to co-mingle in the bathroom and not consider the unintended consequences there while also turning our cheek and looking the other way," Polifko said.
As CP reported in December, a special grand jury indicted former LCPS Superintendent Scott Ziegler and the school system's public information officer Wayde Byard following an investigation that found the district lied to parents about sexual assaults as the school considered enacting a transgender restroom policy. 
The district fired Ziegler that same month after a grand jury released a report concluding that district leaders were "looking out for their own best interests" in their responses to sexual assaults. 
Broad Run High School, one of the locations where the district plans to implement the new bathroom design, is where a male student sexually assaulted a female classmate on Oct. 6, 2021, after placing her into a chokehold until she couldn't breathe. 
The male student had been transferred to the high school after he assaulted another female classmate at Stone Bridge High School in the girls' restroom a few months prior. The assailant, who reportedly wore a skirt, pinned the girl to the floor and assaulted her inside a women's restroom stall.
During a June 2021 school board meeting, parents objected to Policy 8040, allowing students to use bathrooms that correspond with their preferred gender identity. When asked during the meeting, Ziegler informed parents that "we don't have any records of assaults occurring in our restrooms."
The school board approved Policy 8040 in August 2021, months before the second sexual assault incident. 
The grand jury noted that Ziegler's statement during the June school board meeting had been a "lie," with an email showing that a chief operating officer had discussed with the former superintendent the incident and how it related to Policy 8040.
Ziegler is facing "one count of misdemeanor false publication," "one count of misdemeanor prohibited conduct" and "one count of misdemeanor penalizing an employee for a court appearance." Byard was indicted on one count of felony perjury.