DNC Official Urges Amazon to Quit Selling Products Based on Group That Smears Christians as 'Hate'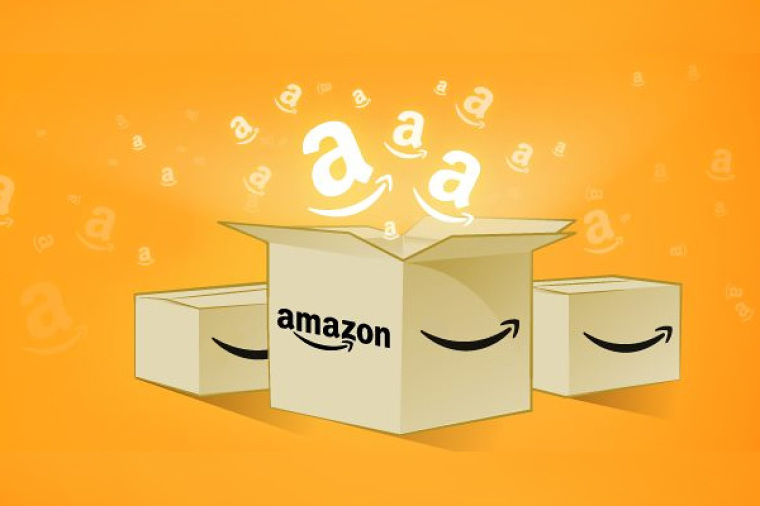 A top ranking Democrat is asking Amazon to quit selling products that promote "hate" as defined by the Southern Poverty Law Center, a controversial group that regularly links conservative Christian organizations with neo-Nazis.
In a letter to Amazon CEO Jeff Bezos this week, Rep. Keith Ellison, D-Minn., deputy chair at the Democratic National Committee, said that he was "alarmed that hate groups can make money by selling propaganda on Amazon, and that Amazon is able to profit from these transactions."
Ellison cited in his letter a report, called "Delivering Hate: How Amazon's Platforms Are Used to Spread White Supremacy, Anti-Semitism, and Islamophobia and How Amazon Can Stop It," from the Action Center on Race & the Economy (ACRE) and the Partnership for Working Families (PWF).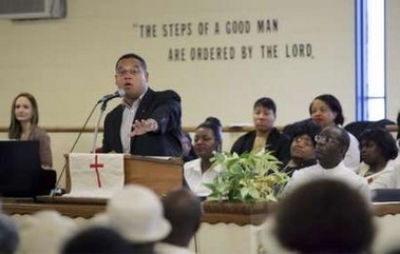 "How much money has Kindle Direct Publishing made from the sale of materials published by SPLC-identified hate groups since 2015?" Ellison inquired.
"Will Amazon stop publishing physical and digital materials from SPLC-identified hate groups in the next three months?"
The Delivering Hate document notes that the online giant has sold clothing and other paraphernalia with white supremacist and neo-Nazi messages and symbols, products the company stopped selling on its platform three years ago. Yet the document also highlights a Christian group, Chick Publications, a company that produces Gospel tracts, as a "hate group."
The SPLC has a history of smearing Christians — usually because of their objections to same-sex marriage — by lumping them in together with many varieties extremists. For several years the SPLC has been labeling as "hate groups" socially conservative Christian organizations such as Alliance Defending Freedom, the Lake Charles, Louisiana-based Ruth Institute, the Family Research Council, and several others, pinning them on their widely distributed "hate map."
Many corporations utilize the SPLC's materials for some of their business purposes as do some mainstream media outlets to frame their reporting on ideological extremism.
Last fall, as The Christian Post reported, Vanco Payment solutions opted to cut off services from the Ruth Institute, citing the map, which accused the group of promoting "hate, violence, harassment and/or abuse." The Ruth Institute was never contacted by Vanco about how they were supposedly furthering "hate" before they had their account shut down.
The SPLC did not want to engage in debate about the ideas her organization actually promotes, preferring instead to marginalize them by placing them "right next to the guys with white hoods and swastikas," said Jennifer Roback Morse, the group's founder told CP in an interview at the time.
PJ Media observed Wednesday that "Ellison may think his letter is merely a demand for Amazon to remove KKK and Neo-Nazi children's items, but by citing the SPLC he has destroyed any credibility in this attack. Amazon has taken down many of the Neo-Nazi and KKK products reported in 'Delivering Hate,' but SPLC 'hate groups' have tons of products available on Amazon."
"Were Amazon to remove all the publications from SPLC-identified 'hate groups,' as Ellison suggests, that would amount to viewpoint discrimination of the highest order."
Last month, SPLC issued a formal apology and paid $3.3 million to Maajid Nawaz as part of a court settlement after it wrongly identified his organization as an anti-Muslim hate group.. 
In May the Alliance Defending Freedom was barred from eligiblity for Amazon's AmazonSmile program — in which a shopper can have 0.5 percent of their purchase price for certain items go to a nonprofit of their choosing — reportedly due to the Southern Poverty Law Center's classification of them as a "hate group."
"Although the SPLC did good work many years ago, it has devolved into a far-left propaganda machine that slanders organizations with which it disagrees and destroys the possibility of civil discourse in the process," Michael Farris, ADF's president, said in a statement.