Does Mormonism Really Teach That Faithful Mormons Receive Their Own Planets?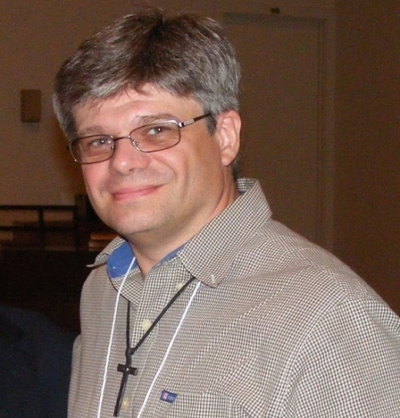 The Church of Jesus Christ of Latter-day Saints recently published an article on its web site titled, "Becoming Like God." This is the latest of a series of articles meant to explain some of the more controversial doctrinal and historical problems faced by the Mormon Church today. This article has created a great deal of interest in the media. A good number of well known papers have posted articles regarding this matter, most of them giving the impression that the LDS Church really does not teach this doctrine. Nothing could be further from the truth.
As I was researching this topic I happened to see a comment of one of my former Mormon friends on Facebook. He quoted an official Mormon Church Teaching manual which states, "President Spencer W. Kimball said in a general priesthood meeting: 'Brethren, 225,000 of you are here tonight. I suppose 225,000 of you may become gods. There seems to be plenty of space out there in the universe. And the Lord has proved that he knows how to do it. I think he could make, or probably have us help make, worlds for all of us, for every one of us 225,000.'" (Doctrine and Covenants Student Manual, 2001 p.358)
This is hardly an isolated quotation as this doctrine is taught in numerous Mormon Church teaching manuals at every level. Mormon children as young as four years old are taught;
"'Each one of you has it within the realm of his possibility to develop a kingdom over which you will preside as its king and god. You will need to develop yourself and grow in ability and power and worthiness, to govern such a world with all of its people." (A Parent's Guide Chapter 4: Teaching Children: from Four to Eleven Years)
Gospel Fundamentals is a teaching manual designed in part for family study. This manual teaches the same doctrine when it says;
"To live in the highest part of the celestial kingdom is called exaltation or eternal life. To be able to live in this part of the celestial kingdom, people must have been married in the temple and must have kept the sacred promises they made in the temple. They will receive everything our Father in Heaven has and will become like Him. They will even be able to have spirit children and make new worlds for them to live on, and do all the things our Father in Heaven has done." (Gospel Fundamentals, 2002, p. 201)
This same idea is taught in a revised edition of a manual designed for Mormons in the military.
"An essential requirement for exaltation is celestial marriage, for exaltation depends upon the continuation of the family in eternity and the power to populate other worlds as our Father did this one." (Principles of the Gospel, 1990, p.161)
The current manual for College aged adults is called "Presidents of the Church." There is both a Student and Teacher's manual. The teacher's manual on page 82 instructs teachers to write down a couplet authored by fifth president of the LDS Church, Lorenzo Snow. That couplet reads, "As man now is, God once was: As God now is, man may be." Teachers are also instructed to have students read a portion of the Student manual titled, "They Shall Organize Worlds and Rule Over Them" which begins on page 90.
This section states;
"Only a short time before his death, President Snow visited the Brigham Young University [then Brigham Young Academy], at Provo. President Brimhall escorted the party through one of the buildings; he wanted to reach the assembly room as soon as possible, as the students had already gathered. They were going through one of the kindergarten rooms; President Brimhall had reached the door and was about to open it and go on when President Snow said: 'Wait a moment, President Brimhall, I want to see these children at work; what are they doing?' Brother Brimhall replied that they were making clay spheres. 'That is very interesting,' the President said. 'I want to watch them.' He quietly watched the children for several minutes and then lifted a little girl, perhaps six years of age, and stood her on a table. He then took the clay sphere from her hand, and, turning to Brother Brimhall, said:
"'President Brimhall, these children are now at play, making mud worlds, the time will come when some of these boys, through their faithfulness to the gospel, will progress and develop in knowledge, intelligence and power, in future eternities, until they shall be able to go out into space where there is unorganized matter and call together the necessary elements, and through their knowledge of and control over the laws and powers of nature, to organize matter into worlds on which their posterity may dwell, and over which they shall rule as gods.' " (Presidents of the Church Student Manual: Religion 345, 2013, p.90-91)
The Teachers manual then instructs teachers to ask students two questions, "How does this doctrine help you understand the purpose of your life?" and "Why do you think this doctrine is sometimes difficult for people to accept?"
What is interesting is that the Teacher's Manual makes it clear that this portion of the student manual is to be emphasized. In both questions the teacher is instructed to ask students about this doctrine.
While it is clear that Mormons are taught this doctrine privately, it is also equally apparent that they deny it publicly. The LDS Church has a web site designed to answer Frequently Asked Questions. One question is, "Do Latter-day Saints believe that they will "get their own planet"? It answers in part, "No. This idea is not taught in Latter-day Saint scripture, nor is it a doctrine of the Church. This misunderstanding stems from speculative comments unreflective of scriptural doctrine."
How can they say these are speculative comments unreflective of doctrine when we have just examined numerous official Mormon teaching manuals which state the opposite? The answer to that question is implied in the second question in the Teacher's manual quoted above. They realize that this doctrine is difficult for people to accept so rather than explain it, they simply deny it. At least publicly.
***
Keith Walker co-founded Evidence Ministries with his wife Becky in 1995 as a missionary outreach to Jehovah's Witnesses and Mormons. Its threefold purpose is to REACH Jehovah's Witnesses and Mormons for Christ, TEACH Christians how to lovingly witness to them and WARN the community about the differences between these two groups and Biblical Christianity. Keith has been fulltime in this ministry since 1999 and is active online through the ministry's web site, blog, YouTube channel and Facebook page, as well as leading mission teams to Utah for street evangelism.