Mormon Church President Thomas Monson Ordered to Appear in British Court in Fraud Case Challenging Teachings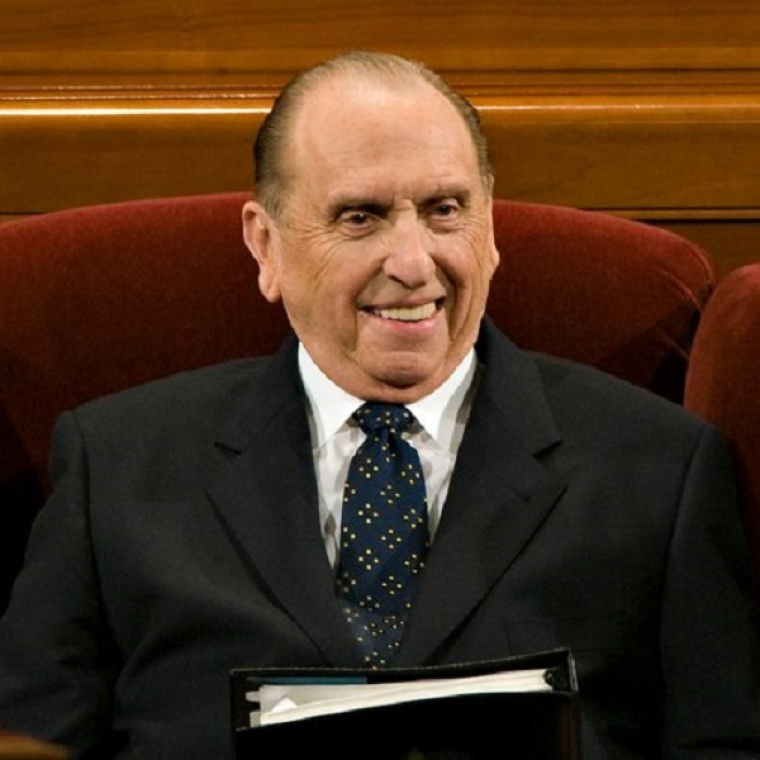 Church of Jesus Christ of Latter-day Saints President Thomas Monson was ordered to appear in a British court next month to answer to a surprising summons which alleges that his church's teachings about mankind is fraudulent.
The formal summons, described as "one of the most unusual documents ever issued by a British Court" in The Telegraph, was signed by District Judge Elizabeth Roscoe and threatens to issue a warrant for his arrest if he doesn't appear in court for a March 14 hearing.
Seven teachings of the church headquartered in Salt Lake City, Utah, are cited in the controversial document as possibly fraudulent, including the claim that "Native Americans are descended from an Israelite family which left Jerusalem in 600 BC."
Other possibly fraudulent claims alleged in the summons are that Adam and Eve lived around 6,000 years ago, the belief that the Book of Mormon was "translated from ancient gold plates by Joseph Smith [and] is the most correct book on Earth and is an ancient historical record," and the claim that Mormons' Book of Abraham, was translated from Egyptian papyri by Joseph Smith.
The summons stems from legal action initiated by Tom Phillips, an ex-Mormon who now runs MormonThink, a website which is very critical of the church. It charges that because the church's teachings "might be untrue or misleading," it could be a violation of that country's Fraud Act 2006.
By persuading followers to pay a tithe to the church on the basis of these teachings, argues the summons, Monson could have committed fraud.
The church has since dismissed the charges as "bizarre allegations" and suggested that Monson, whose nearly 15 million followers worldwide see him as God's prophet, has no plans to attend.
"The Church occasionally receives documents like this that seek to draw attention to an individual's personal grievances or to embarrass Church leaders," said Eric Hawkins, a spokesman at the church headquarters in Salt Lake City, as noted in USA Today. He explained that he has yet to see the summons but noted: "These bizarre allegations fit into that category."
The summons has also surprised British legal scholars who say British law precludes challenges to theological beliefs in secular courts.
"I'm sitting here with an open mouth," noted Neil Addison, a former crown prosecutor and author on religious freedom. "I think the British courts will recoil in horror. This is just using the law to make a show, an anti-Mormon point. And I'm frankly shocked that a magistrate has issued it."