Dog the Bounty Hunter and fiancee visit Colorado church, witness 'powerful move of God'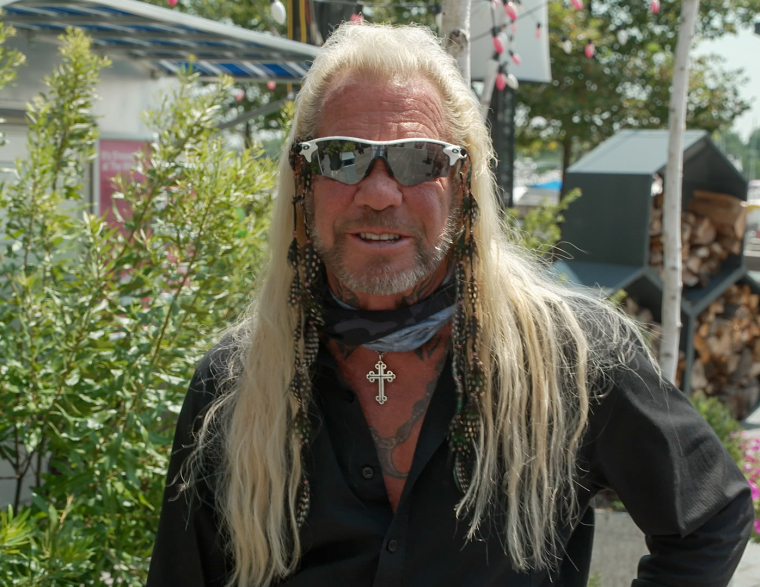 Duane "Dog" Chapman and his fiancee, Francie Frane, attended church together in Colorado this month and felt "so blessed" by their experience. 
The famous bounty hunter and reality TV star, along with his wife-to-be, shared photos on Instagram over the weekend while at the 970.church in Grand Junction, Colorado. They called their experience "amazing."
"Dog and I were so blessed to be a part of this powerful move of God with @robbydawkins at 970.church last weekend!" Frane wrote on her Instagram along with photos.
970.church is affiliated with the Rocky Mountain District of the General Council of the Assemblies of God USA.
The photos showed the couple speaking in front of a group and getting prayed over by the ministry leader, Robby Dawkins, and his team. 
"Forever in awe of Jesus," she testified.
Chapman and Frane came together while both grieving the loss of a spouse. Their Christian faith is what helped them bond.
Chapman lost his wife, Beth, in June 2019 after a battle with cancer. Meanwhile, Frane's husband, Bob, also died of cancer shortly before Beth. 
The couple announced their engagement in 2020 but did not set a wedding date due to the coronavirus pandemic. 
In an interview with The Christian Post last year, the 68-year-old said he and his fiancee believe in the power of shaping their world with their words. He spoke of the scripture in Proverbs 18:21 that says, "death and life are in the power of the tongue."
"As you know, I have my new [girlfriend] Francie. She's a very devout Christian and believes like I do about speaking — her words and her lips," he told CP. "It's really funny because I'm dating her, and I wake up not feeling good. She'll go, 'Hi, how are you feeling?' And I go, 'Hold on, let me get the phone in the other ear.' 'Are you feeling alright?' And I'm like, 'Yeah. Do you have anything?' 'No.' So it's funny that when you have someone that's close to you, that you love, that believes the same way in the same tongue, it really works, it's really happening."
Chapman had a COVID-19 scare last month and told Dr. Mehmet Oz that he thought he might die. 
"I think anybody right now in America that gets a bad cold or a little bit of a flu, ... the COVID alarm goes off in your mind. Fear, 'Oh no! I'm over 60, am I gonna make it?'" he told the popular doctor. "So yeah, I thought, 'Here we go — COVID versus the Dog — here we go.' But, I didn't have it, so thank the Lord."
Chapman told Oz that he thought he was "almost dying," admitting, "I was saying my last prayers."
However, Chapman is healthy now and spending some of his time in the house of the Lord.