Merrick Garland: DOJ not yet treating Nashville Christian school shooting as hate crime
'Motive hasn't been identified,' Garland told lawmakers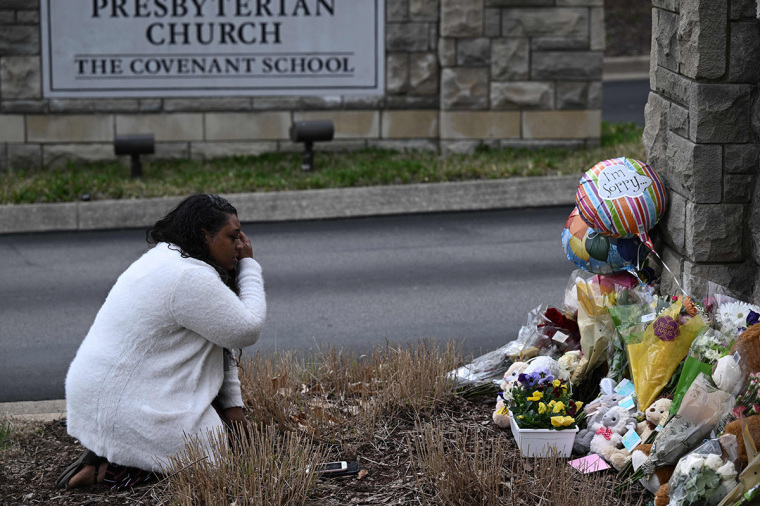 Attorney General Merrick Garland has said that federal investigators are not yet treating the mass shooting at the Christian school in Nashville, Tennessee, as a hate crime, arguing that a motive has not been established yet.
During a U.S. Senate Appropriations Committee hearing on Tuesday, Republican Sen. John Kennedy of Louisiana asked Garland about how the shooting at The Covenant School, where a trans-identified gunman killed three children and three adults, was being investigated.
"I realize that the shooter is dead, but the shooter could have had collaborators," said Kennedy. "Do you plan on opening a hate crime investigation for the targeting of Christians?"
Garland responded that both the Federal Bureau of Investigation and the Bureau of Alcohol, Tobacco, Firearms and Explosives were "on the scene, working with the local police."
"As of now, motive hasn't been identified," said Garland. "And the police chief said at his last press conference that they don't yet have reason to conclusion with respect to motive."
"We are certainly working full time with them to try to determine what the motive is, and of course motive is what determines whether it is a hate crime or not."  
Garland said authorities are working to determine the motive via things like "going through social media, going through what was recovered through the search of the house."
Later in the hearing, Republican Sen. Bill Hagerty of Tennessee said that police had already announced that Hale had left behind "a manifesto and other writings that indicated deeply disturbing motives, as well as plans for another attack."
"If the evidence suggests that the killer's motives were political or ideological, I just want to confirm with you, that part of your investigation would be to determine whether this constitutes a hate crime or domestic terrorism," Hagerty told Garland.
The attorney general responded in the affirmative, noting that "a motive that was based on the religion or political ideology of the victims is a hate crime."
On Monday, 28-year-old Audrey Hale, a woman who identified as male, entered The Covenant School and killed six adults before she was shot dead by police.
The shooting spurred strong reactions from both sides of the political aisle, with many progressives arguing that the incident showed the need for stricter gun laws, while many conservatives expressed concern that this represented increased violence against Christians who opposed the LGBT movement.
The Covenant School was tied to a church affiliated with the Presbyterian Church in America, a denomination that holds theologically conservative views on marriage and sexuality.
Republican Sen. Josh Hawley of Missouri sent a letter to FBI Director Christopher Wray and U.S. Department of Homeland Security Secretary Alejandro Mayorkas, calling for them to investigate the mass shooting as a hate crime.
"According to Nashville law enforcement, Hale's attack was both premeditated and 'targeted' against this Christian school, its students and employees," wrote Hawley. "I urge you to immediately open an investigation into this shooting as a federal hate crime."
"The full resources of the federal government must be brought to bear to determine how this crime occurred, and who may have influenced the deranged shooter to carry out these horrific crimes."