Dolce & Gabbana Defend Traditional Families: God's Law on Our Hearts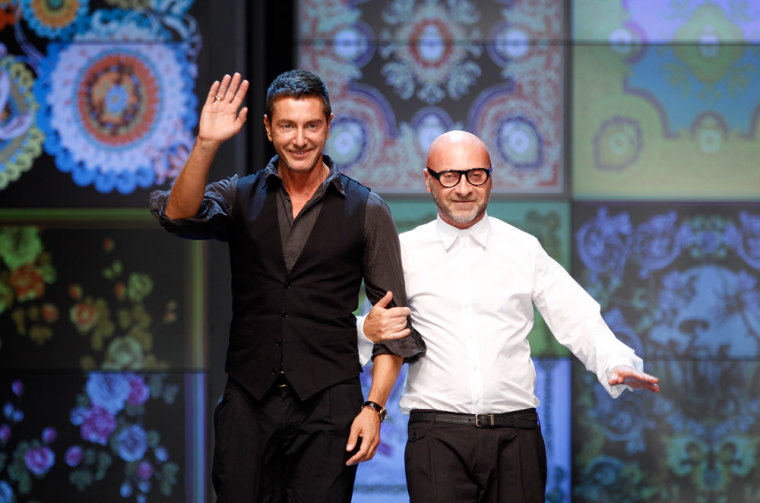 For thirty years, the designer duo of Domenico Dolce and Stefano Gabbana have helped define what it means to be "fashionable." In fact, it might be easier to list fashionistas who don't wear Dolce & Gabbana clothing than to list those who do.
Or it would have been. You see, Dolce & Gabbana have recently fallen out of favor. Not because of a fashion faux pas, or because, like Robert Galiano of Christian Dior, they said they loved Hitler. No, they did something even more unforgivable these days: They said supportive things about the traditional family.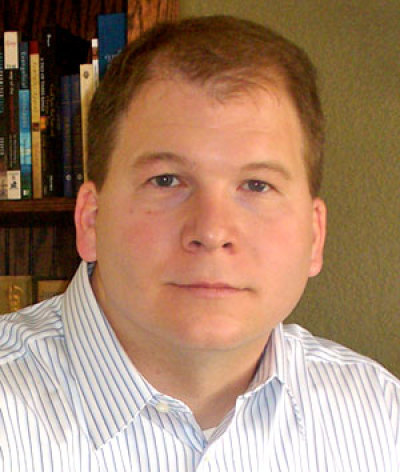 Speaking to the Italian magazine Panorama, Stefano Gabbana said that the traditional family "is not a passing fashion. It contains a sense of belonging to the supernatural."
Domenico Dolce added that "we haven't invented the family." Invoking what he called the "icon" of the Holy Family, Dolce said that "it's not a question of religion or social status, there's no turning over a new leaf: when you are born, you have one mother and one father. At least, that is how it ought to be."
That's why Domenico Dolce said that he questioned what he called "chemical children" and "synthetic babies," an obvious reference to in-vitro fertilization and its use by the gay community. He asked "how do you tell a child who their mother is" in a world of "rented wombs" and "catalog sperm?" And added, "not even psychiatrists are prepared to confront the effects of these experiments."
What made the pair's comments especially surprising was that they're both gay—and while they would love to have children, as Dolce put it, "I don't believe you can have everything in life . . . Life has a natural course and there are things you shouldn't modify."
The clarity of what these gay designers had to say about the traditional family was surprising; but the response wasn't. Elton John flipped out over their comments, especially what they said about "synthetic babies." He posted pictures on Twitter of his two children, both conceived through IVF, and asked "How dare you refer to my beautiful children as synthetic?" He called the designers' views "archaic" and "out of step with the times."
He then vowed never to wear Dolce & Gabbana clothing again and urged others to join him in boycotting the firm.
Again, not surprisingly, many other celebrities and hangers-on joined Elton John in expressing their disapproval. Courtney Love expressed her moral outrage, and she said that it was "beyond words and emotions," and urged her Twitter followers to "boycott senseless bigotry." So I guess it's now okay to label open homosexuals who support traditional families as senseless bigots. I would tell Dolce and Gabbana, "I'm sorry you're being abused this way. But welcome to the club."
And it wasn't only celebrities who went after Dolce & Gabbana. One person on Twitter wrote that while she couldn't afford their clothes, if she could she would boycott the firm.
Now fashion is not a beat we normally cover here at BreakPoint, but this story stands out in part because it reminds us of the old adage about Italian atheists who believe that "there is no God, and Mary is his mother."
Old jokes like this aside, it is striking to read two gay fashion designers make what amounts to a theological case for the traditional family. When they started by noting that "we didn't invent the family" and speaking of the family's "supernatural affinity," they were, whether they knew it or not, invoking both the Old and New Testaments. It brought the book of Genesis to mind. And it's a surprising reminder of what Paul said in Romans about the law of God being written both in nature and on the human heart.
So I for one am grateful for what Dolce and Gabbana had to say. And I'd support them and their business if I could. But $750 is way too much to pay for a T-shirt.
From
BreakPoint. Reprinted with the permission of Prison Fellowship Ministries. All rights reserved. May not be reproduced or distributed without the express written permission of Prison Fellowship Ministries. "
BreakPoint®" and "Prison Fellowship Ministries®" are registered trademarks of Prison Fellowship