Dolly Parton: 'A Belief in God Is Essential' for My Successful Career, Keeping Humble Roots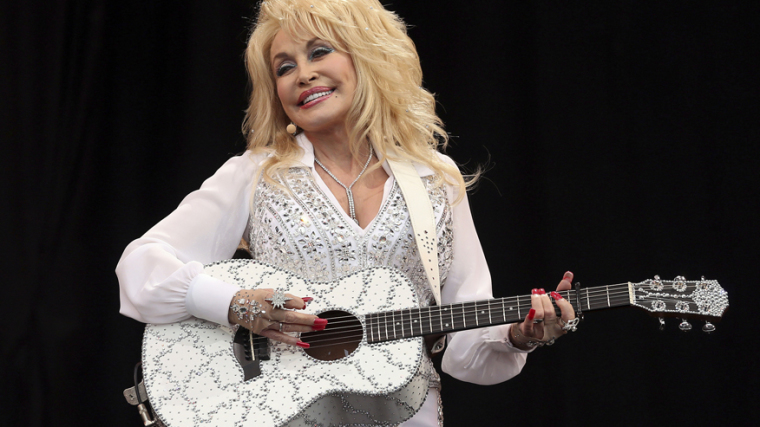 Country music star Dolly Parton credits her Christian faith instilled in her during childhood for her success and keeping her grounded.
After recently releasing her 42nd studio album, "Blue Smoke," the 68-year-old singer says she still holds onto the belief that her success is due to a higher power.
"It's all kept me sane. It's kept me stable. A belief in God is essential. You have to believe in something bigger than yourself. We grew up believing that through God all things are possible. I think I believed that so much that I made it happen," Parton said in an interview with Country Woman Magazine.
Parton began singing at age 6 and playing guitar at age 7 in her grandfather's church choir. Growing up as the fourth of 12 children on a farm, Parton says she has always lived by the scripture that God is able to do anything and says the support of her loved ones still plays a major role in her life.
"Family helps me stay grounded and humble. I know what it's like to be without, and I know what it's like to have things. And I appreciate both," said Parton.
In her new album, Parton incorporated various musical topics and partnered with iconic stars including Kenny Rogers and Willie Nelson to create songs that integrate her original sound with a hint of faith-based music.
"There are so many different moods in these songs—from heartbreak to spirituality to the fun little song, "Lover du Jour," which is kind of tongue-in-cheek. They're all parts of my personality. They go to the depths in songs like "If I Had Wings," about those times when you really would like to fly away from everything and get on to heaven," said Parton.
She added, "… There are the big pop sounds, the country mountain sounds, the bluegrass flavor and the gospel—all the types of music that I've done and loved. I really think the themes of these songs, the arrangements and the production all cover who I am—the country girl gone to town."
Despite her wildly successful career, Parton says she thinks of herself as "a working girl" and notes that she still dreams of accomplishing more.
"Even when I'm on tour, I'm always writing songs. I have a lot of time to write, to think and to dream when I'm traveling," said Parton. "Right now, I'm writing my life story as a musical for the stage. That's really one of my big dreams, and it's in the works."
In addition to making country hits, Parton is focusing on bringing families together through her Dollywood DreamMore Resort since she notes that having a big family has helped shaped who she is.
"… With the resort, we want to inspire people to bring their families and connect again. In this high-tech world, everybody is off in his or her own little world … We're trying to encourage people to bond with family again…at least for a vacation," said Parton.