Pizza Delivery Woman in Tears as Church Gives Her $1,000 as Gift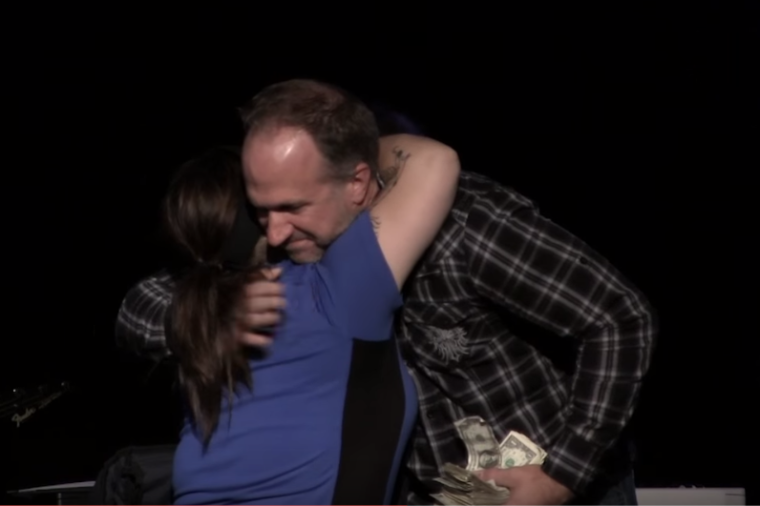 A church in Ohio decided to cap off a monthly focus on "Random Acts of Kindness" by performing such to a pizza delivery driver.
Sycamore Creek Church in Pickerington surprised a pizza delivery driver by giving the woman a $1,000 tip, capturing the moment on a video uploaded to YouTube in October.
Pastor Steve Markle gathered $1,046 (to be exact), for the grateful Domino's employee, who was brought to tears by the gift.
"We've been teaching our church this last month about being generous and so we did something special today," said Markle to the delivery woman, explaining that the money came as a "special offering" from the congregation.
The driver thanked all those who contributed to the large gift and a prayer was made over her by Markle.
"Lord, you know but we don't know what's going on in her life. Go,d we know this money is going to be a blessing to her in some way and meet a need in her life," he prayed.
As it turns out, the driver did indeed put that money to good use as she explained to The Washington Post.
"I was trying to come up with a way to get almost $1,000 to try and figure out how to keep my home so I didn't lose my job. My prayers were literally answered in a matter of hours," she said.