Donald Trump: $40 Million Fraud Case Against Trump University Moves Forward; Exaggerates Wealth, Forbes Claims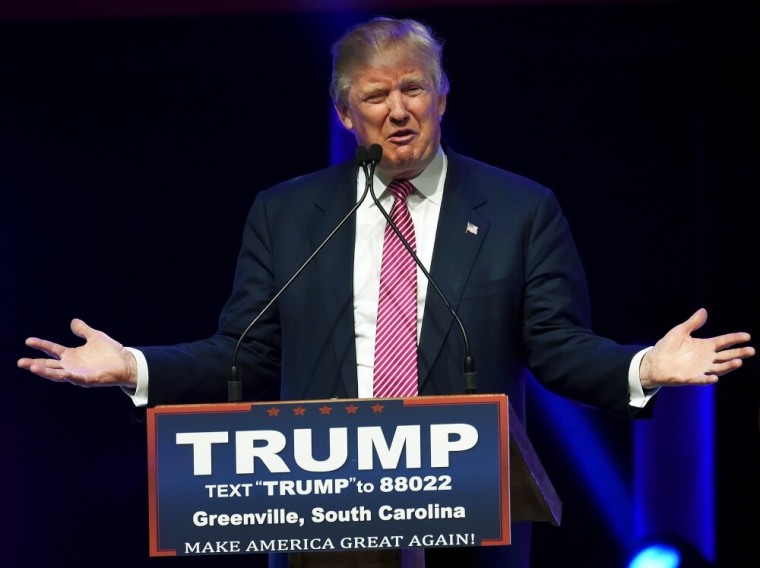 A fraud case alleging that Donald Trump defrauded thousands of students through the now-defunct Trump University moved forward in New York, and Forbes Magazine says the Republican presidential frontrunner has a history of exaggerating his wealth.
Trump has been named by Forbes Magazine as one of the world's richest people in its 30th annual list. His net worth was estimated at $4.5 billion by Forbes, leaving him 324th amongst the richest people in the world, according to the list.
Microsoft founder Bill Gates was named at the top of the list for a third consecutive year, bringing in a net worth of $75 billion, while Spain's Aamancio Ortego came in second, with business magnate Warren Buffet in third.
The magazine revealed that America has 540 billionaires, which is higher than any other country in the world, followed by China with 251 billionaires, and Germany with 120.
Forbes assistant managing editor of wealth Luis Kroll alleged that Trump has tried in the past to inflate his numbers.
"Well before he was a candidate, he's been doing this song and dance trying to inflate his numbers," Kroll told "CBS This Morning" Tuesday. "In a story we did in the fall, he actually admitted at one point that he'd exaggerated his numbers to Forbes."
Trump, who scored notable victories on Super Tuesday to solidify his command of the Republican field, is facing bigger troubles after an appellate division of New York Supreme Court allowed the fraud case against Trump University to move forward.
The Christian Post has warned voters that Trump is a scam.
The Washington Post reported that Trump's lawyers had attempted to argue that there was a three-year statute of limitations, but the Court ruled that the allegations are subject to a six-year statute instead.
"As the state's chief law enforcement officer, my job is to see that perpetrators of fraud are brought to justice. We look forward to demonstrating in a court of law that Donald Trump and his sham for-profit college defrauded more than 5,000 consumers out of millions of dollars," Attorney General Eric T. Schneiderman said in a statement.
Schneiderman is reportedly seeking $40 million in restitution on behalf of students who say that Trump University was a scam, and was more a series of real-estate workshops held in hotel ballrooms that cost them thousands of dollars.
WP noted that as many as 80,000 people attended Trump University's free introductory seminars, which included pay schemes for further seminars and workshops.
Close to 800 people paid up to $35,000 for the top package, but students are arguing that they never received one-on-one guidance, and instead sat through seminars led by salesmen who pressured them to invest more money in further courses.
The Trump organization has indicated it will appeal the ruling to a higher court.
"The decision contradicts and is inconsistent with three of the appellate division's own rulings," said Alan Garten, general counsel. "We think it's ripe for an appeal."