Donald Trump Challenges London's New Muslim Mayor to IQ Test Over 'Rude,' 'Nasty' Comments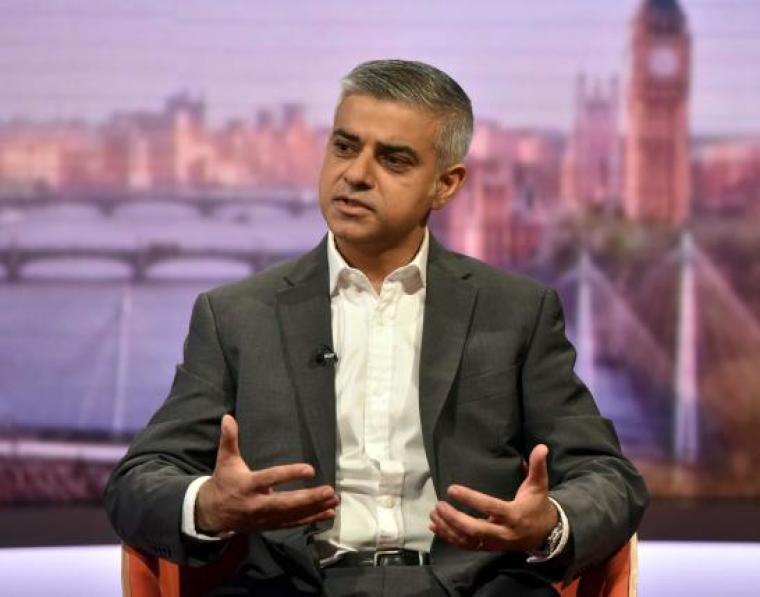 Republican Presidential candidate Donald Trump has clashed with London Mayor Sadiq Khan, a devoted Muslim, over the connection between Islam and terrorism, and has warned he may not have a "very good" relationship with the U.K. if elected president.
Trump has stirred controversy around the world for his suggestions to ban Muslims coming into America, due largely to the rise of Islamic extremism being carried out by terror groups like the Islamic State, which has earned him stern criticism from several U.K. politicians, including Prime Minister David Cameron.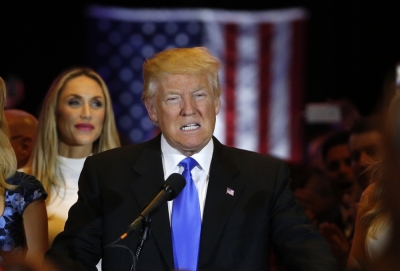 "We have a tremendous problem with radical Islamic terror," Trump has said about his proposed Muslim ban. "The world is blowing up and its not people from Sweden that's doing the damage okay. So we have a real problem."
Cameron has called Trump's remarks "divisive, stupid and wrong," while newly elected London Mayor Khan has called the Republican candidate "ignorant."
Trump defended himself in an interview, according to Reuters, and responded to Khan by stating:
"He doesn't know me, never met me, doesn't know what I am all about. I think they are very rude statements. Frankly, tell him I will remember those statements. They are very nasty statements," Trump said. "It is ignorant for him to say that."
He also challenged the London mayor to an "IQ test" to show him who is ignorant, BBC News reported.
As for Cameron's comments, Trump said that they do not bode well for a good working relationship if he is to be elected president.
"It looks like we're not going to have a very good relationship, who knows," the billionaire businessman told Britain's ITV television.
"I hope to have a good relationship with him but it sounds like he's not willing to address the problem either," he added, referring to the growing threat of terror attacks in the West.
The U.S., U.K., and several other Western nations are on high alert over terror following major attacks in France and in Belgium, carried out by IS, which left in total hundreds of people dead.
In recent months Trump has seemingly taken a softer approach on his proposal regarding Muslims coming to America, with a spokeswoman for his campaign insisting that he never meant to say that he wanted every single Muslim to be banned.
"What Mr. Trump is saying is that all of his policies are suggestions, like any other candidate," spokeswoman Katrina Pierson told CNN in a past interview. "We all recalled that time where if you liked your doctor, you can keep your doctor. Guess what? That actually didn't stay the policy."
"He has not backpedaled on his Muslim ban," she added. "He said he would back off of it in an instant if things have taken place where we can properly vet individuals. So this media outcry of how Trump has somehow backed off his Muslim ban, I find quite absurd. Because that's simply not the case."