Why Donald Trump Must Not Be the First Choice of Black Ministers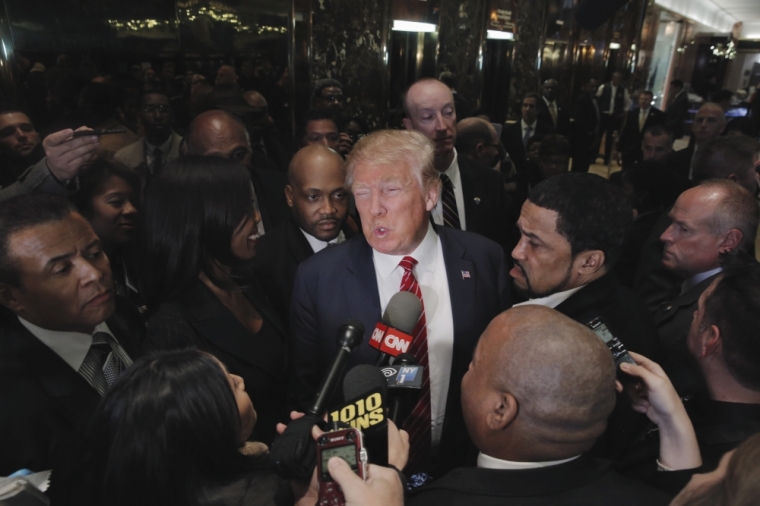 A group of black ministers gathered at Trump Tower Monday to meet with the man who would be president.
The announcement of the meeting stated that the ministers would endorse him. That apparently fell apart, and for very good reason.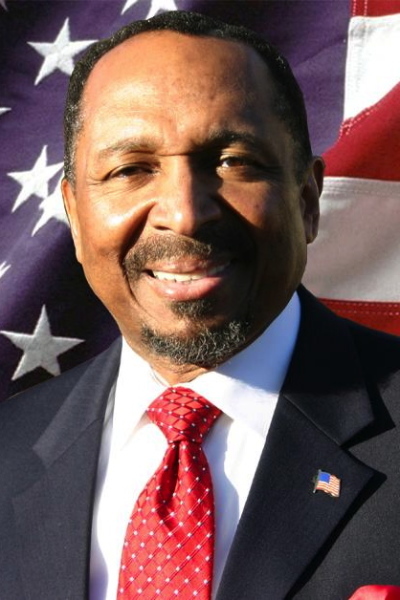 "The Donald" is a very accomplished man whose books have become gospel for many business people. He has built a multi-billion dollar company and become an American icon. It must also be acknowledged that in the midst of his celebrity lifestyle and his numerous divorces, he has raised bright, responsible, hardworking children. Given all that surrounds the New York mogul, that is no small fete.
Nevertheless, it is my considered opinion as a minister of the Gospel of Jesus Christ for 38 years, that no pastor should be endorsing Donald Trump, at least not at this stage.
Unlike others, ministers are under certain biblical restrictions which should control decisions regarding the candidates we should support. The first is found in Matthew 6:33, which commands Christians to "seek first the Kingdom of God and his righteousness ...." Therefore we should seek first the candidate who represents the kingdom of God and his righteousness.
Is that Donald Trump? I think not.
When asked his favorite scripture, he refused, saying, "It's very private."
Evangelicals concluded from his response that he doesn't know enough about the Bible to have a favorite verse. He later tried to clean up that faux pau by saying that his favorite verse is one in Proverbs that talks about envy. No one has been able to identify the particular verse.
Many will argue that such considerations have no place in American politics, but this is like saying that a doctor should not take into consideration a candidate's views on medicine and healthcare. Ministers should bring our own unique perspective and set of concerns to the evaluation of candidates.
The best way to assure that a candidate understands and supports the issues which Christians confront today, is for that candidate to be a committed member of the Christian community.
This is more important than it has ever been because we are about to conclude eight years of a president who claims to be a Christian but has attacked Christianity more than supported it. He has sued Christians for holding to biblical values. He has demeaned Christians, telling us not to get on our "high horse" over terrorism because we had the Crusades. Christian chaplains in the military are under pressure to submit to the new LGBT culture of the military. Bibles were banned from Walter Reed Hospital, but the fierce response got that policy reversed. Then there was the famous Cairo speech at the beginning of his administration in which he declared, "Whatever we once were, we are no longer a Christian nation ..." He was not lamenting, but celebrating.
We need a President who will reverse the damage to our First Amendment rights and our Judeo-Christian heritage and values. Donald Trump is not the one.
Finally, for the black ministers who are flirting with supporting the billionaire, hoping perhaps that he will share some of those billions with the black community, if past performance is any indication, that is not going to happen.
It should not be the basis for endorsement anyway. That is how the Democrat Party bought off the black community and its leadership, lock, stock and barrel. For a fist full of dollars the party of the Ku Klux Klan was transformed into the party of the black man, and the "walking around money" continues to lead black people around in circles.
Poverty, crime, drugs, family disintegration have been created and perpetuated by Democrat politicians who buy people off with government subsistence while keeping them in the same despairing condition. Looking to Donald Trump to rescue the community with his own money is making the same mistake all over again.
What is needed is a blueprint — a vision — for addressing the crisis in the inner cities of America. Perhaps the Proverb Mr. Trump should have remembered is verse 29:18, "where there is no vision, the people perish."