Half of American Women Have 'Very Unfavorable' Opinion of Trump, New Poll Finds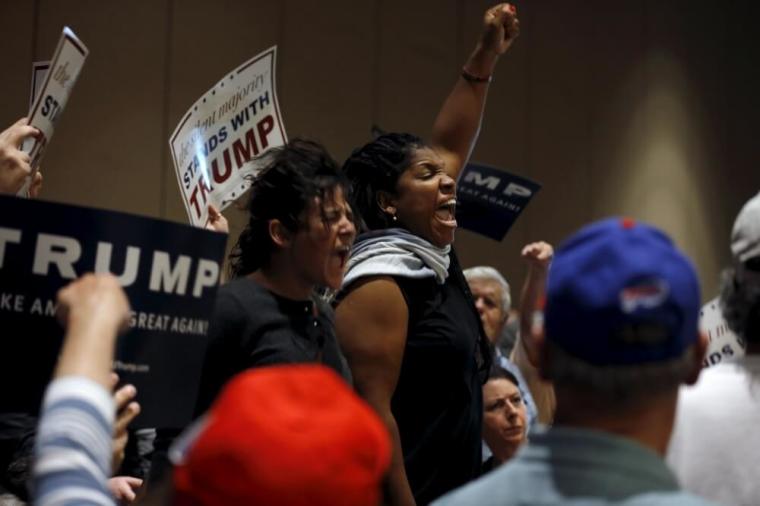 A poll released this week has found that half of American women have a "very unfavorable" opinion of presidential candidate Donald Trump.
The poll, conducted by Reuters/Ipsos from March 1-15, found that out of 5,400 women questioned in the U.S., half of them have a negative view of the Republican frontrunner. This number is up from the same question asked of females in October, in which 40 percent of women said they had an critical opinion of Trump.
As Reuters reports, Trump's favorability among women who identify as Republican is much higher. Since January, the presidential candidate has received 60 percent likeability from Republican females.
Some political analysts suggest that the ongoing spat between Trump and Fox News host Megyn Kelly, who tweeted a link to the Reuters poll Thursday morning, could be one reason why he ranks low with American women.
Following the first Republican debate hosted by Fox News in August, Trump described Kelly as having "blood coming out of her eyes," accusing the journalist of asking biased debate questions that specifically targeted him.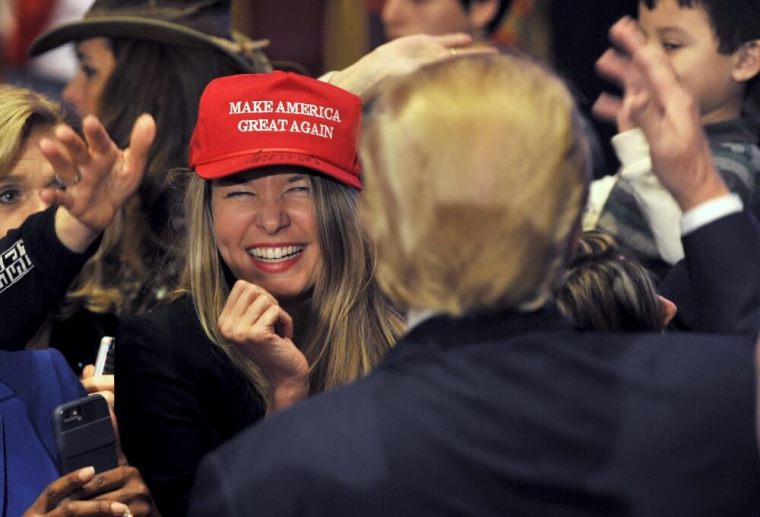 "She gets out and she starts asking me all sorts of ridiculous questions," Trump said during a CNN interview following the debate that was moderated by Chris Wallace, Bret Baier and Kelly.
"You could see there was blood coming out of her eyes, blood coming out of her wherever. In my opinion, she was off base," the billionaire businessman added.
Trump also said he thinks Kelly is overrated, telling CNN's Don Lemon at the time: "I just don't respect her as a journalist. I have no respect for her. I don't think she's very good. I think she's highly overrated."
Trump has also targeted other prominent females, describing comedian Rosie O'Donnell as an "imbecile," "loser," "fat," "obnoxious" and "dumb," and Arianna Huffington Arianna Huffington as "unattractive both inside and out."
Despite the recent Reuters poll, Trump told "Good Morning America" this week that he believes he is doing "very well" with female voters.
"If you look at women's polling leaving the booths, I'm leading by a lot and I've done very well with women," he said.
As ABC News' polling data reports, Trump's success with women voters depends on the state. While he recently won 46 percent of the female vote in Missouri and Massachusetts, Texas Sen. Ted Cruz won the women's vote in states that include Iowa, Oklahoma and Texas.
The Reuters/Ipsos poll also reveals that while Trump struggles with female support, his popularity among American males is far better.
The poll reports that in the past several months, Trump's unfavorability with men has hovered at 36 percent.
Several political analysts are predicting a possible Trump vs. Hillary Clinton showdown for the November election, as both politicians are leading the deligate counts in their respective parties. .
During the Super Tuesday II primaries, Trump claimed victory in Florida, Illinois, Missouri, and North Carolina, while Clinton defeated Sen. Bernie Sanders in the same states, as well as Ohio.
As The Wall Street Journal reports, while Clinton has been able to secure the female vote for women over 45 over rival Bernie Sanders, she has had less success with younger female voters.
The media outlet reported that following the Democratic New Hampshire primary in February, Sanders beat out Clinton with female voters under 45 years of age by 40 points, while Clinton claimed women over 45 by 7 percentage points.