Donald Trump, Builder of Strip Clubs, Pledges to Enforce Anti-Obscenity Laws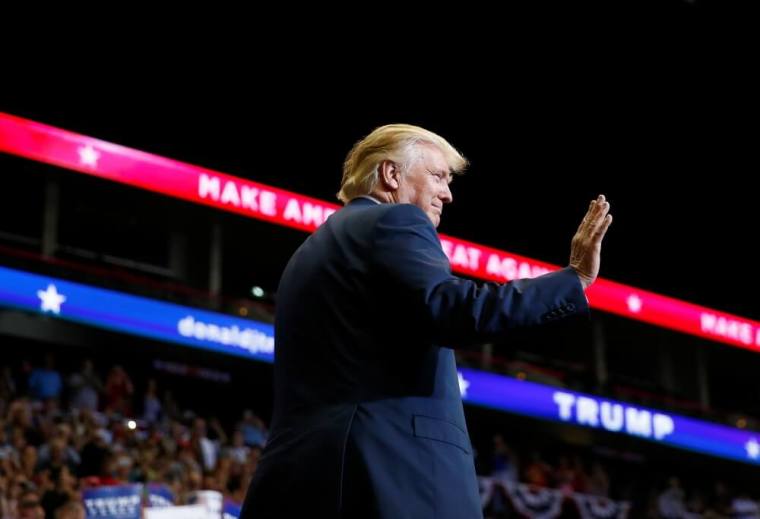 Donald Trump recently signed a pledge to enforce anti-obscenity laws, a move internet safety activists are applauding even as Trump has built casinos with strip clubs.
The nonprofit, nonpartisan organization Enough Is Enough authored the 8-page document Trump signed. It calls for the appointment of an attorney general who will aggressively enforce laws like the Children's Internet Protection Act (CIPA) and a presidential commission to address the public health impact of porn on young people and families. The document also advocates for the establishment of corporate partnerships to curb internet-enabled sexual exploitation of children using the latest technological tools.
The Christian Post reached out to Enough is Enough president and CEO Donna Rice Hughes to inquire if Trump's move is indeed genuine given his past business dealings and appearance on the cover of Playboy.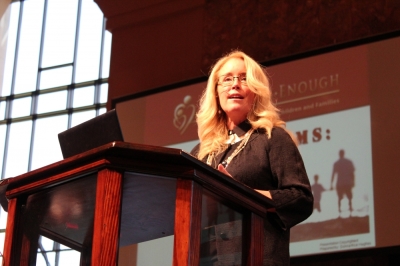 "Many people who have been CEOs or in business have in some way profited from the sex industry. That need not be mutually exclusive with signing a pledge to prevent the sexual exploitation of children from predators, traffickers and pornographers who are breaking the law," she said in a phone interview.
"While I certainly don't condone strip clubs," she added, "a commitment to appoint an attorney general to uphold the laws that are on the books is something we should all applaud. That's what we at Enough Is Enough stand on: Enforce what's already there and give law enforcement the legal tools to do so more aggressively."
Hughes further noted that although the Clinton campaign declined to sign their pledge, they have voiced support for EIE's goals.
Porn producers think the Republican presidential candidate is bluffing.
"I'm not too worried that the ultimate misogynist Donald Trump would enforce the obscenity laws, as I'm quite sure he has no idea what they are," said pornographer Steven Hirsch to US News in a Monday interview. Another porn executive US News quoted said that this is a typical Republican stunt, and "those puritanical promises are quickly forgotten after the election."
"If Trump is actually concerned about protecting Americans from obscenity, he may want to earnestly consider that suggestion to delete his Twitter account," he quipped.
Anti-porn activism has been increasing in recent years and in a history-making move, language against pornography was added to Republican platform at the national convention in Cleveland last month. As noted in the Washington Examiner Monday, North Carolina political activist and Republican delegate Mary Frances Forrester introduced a provision calling porn a "public health crisis that is destroying the lives of millions."
"I'm thinking, okay, I certainly cannot control [Trump's] mouth-speak and some of his behavior in the past," Forrester said, but added that she was hopeful that he would accept the platform.
The U.S. Supreme Court held in the 1973 case Miller v. California that the First Amendment does not protect obscenity and established a test for determining what constitutes offensive content.
But that standard is pretty subjective and is ultimately up to what juries deem objectionable; it is based on their communities sense of what "prurient interest" is, which varies widely. Relatively few anti-obscenity cases ever get prosecuted.
To view Enough is Enough's Children's Internet Safety Pledge, click here.