Donald Trump Wants to Delay Trump University Fraud Trial That Could Provide Grounds for Impeachment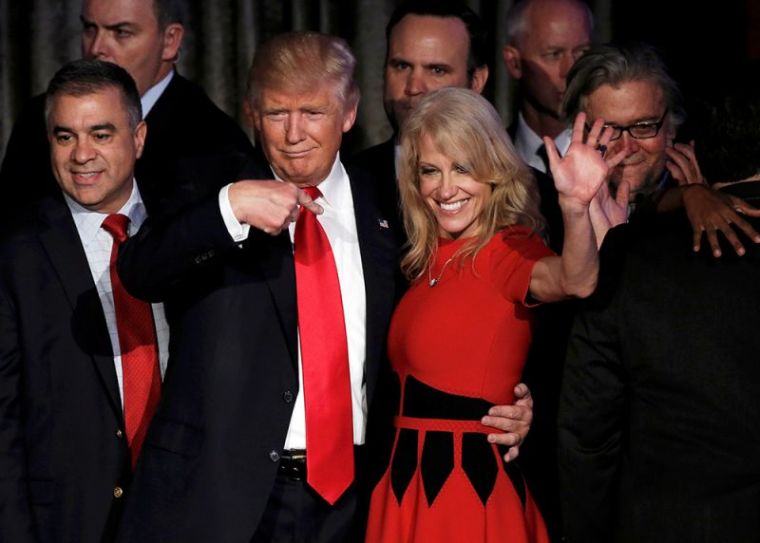 An attorney for President-elect Donald Trump told a judge in San Diego, California, that the New York City billionaire wants to delay a federal fraud trial over his now defunct Trump University set to begin on Nov. 28, until after his inauguration in January.
The trial will focus on a 2010 class action lawsuit alleging that Trump University fleeced students with unfulfilled promises to teach them the secrets of success in real estate. Former students accuse the school of charging them up to $35,000 and lying about the value of the lessons they would receive, according to USA Today.
New York Attorney General Eric Schneiderman, who sued Trump University in 2013, has since described Trump University as a "fraud" and a "scam," according to the publication.
Although the cases are civil proceedings, some legal scholars argue that if a court finds Trump University or even Trump himself liable for fraud, the decision could give Congress grounds to "consider impeachment proceedings," noted USA Today. 
On Thursday, Trump's attorney, Daniel Petrocelli, told U.S. District Court Judge Gonzalo Curiel that he wanted to delay the trial, "In view of Mr. Trump's election as President of the United States, your honor."
He further added: "His obligations right now are just monumental."
Petrocelli argued that he wasn't even sure if Trump would actually be available to testify in court after that as there is no precedent for a sitting president being required to come into court to testify in a trial as a defendant. He suggested that Trump might testify by video instead.
Curiel said it would be wise if the two sides settled the case and Petrocelli said he was open to the help of another federal judge, Jeffrey Miller, to come to a settlement before trial.
"I can tell you right now I'm all ears," Petrocelli told Curiel, according to USA Today.
Petrocelli explained that he expected to make a formal request to delay the trial by Monday. He later told reporters after the court session that Trump had wanted to testify before his election as president.
"Now he's going to have to take into account whether that's the best use of his time, and he has to weigh his desire to be here against the needs of the country right now," Petrocelli said.
In an Associated Press report on the aggressive tactics of Trump University, a "sales playbook" outlines how employees should guide customers through "the roller coaster of emotions" once they have expressed interest.
"The motivation that they experienced can die quickly as the realities of their daily lives take over. It is our job to rekindle that motivation ... to make them once again see the potential of achieving their dream," the playbook says.
The 2009 document quotes a Yale University study that found the most persuasive words in the English language are: you, new, money, easy, discovery, free, results, health, save, proven, guarantee and love.
"They share three characteristics: they are simple, familiar and dramatic," the document notes.
"The words 'I noticed' have a powerful subconscious effect on people because they send a subliminal message to them that they stood out in the crowd, that they are attractive or charismatic or that they impressed you," the playbook adds. "People love recognition and attention."
Trump University's core customers, according to the AP, were identified in the documents as male heads of households between 40 and 54 years old with annual household incomes of at least $90,000, a college education and a net worth of more than $200,000.