Donetsk and Luhansk Regions Set to Hold Separatist Elections in Ukraine; Russia Says It Will Back Results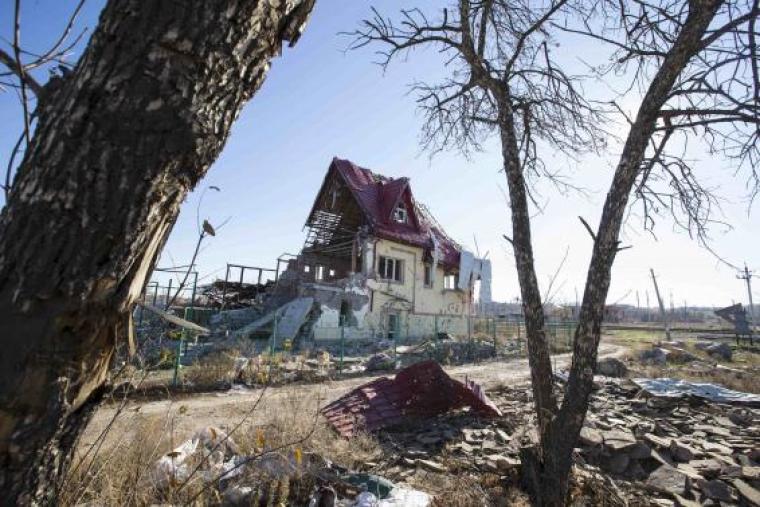 The Donetsk and Luhansk regions in Ukraine are set to hold separatist elections on Nov. 2 aimed at legitimizing rebel leaders who are at war with the central government. Russia has announced that it will recognize the results of the elections, while Ukraine and Western governments have spoken out against them.
Russia's Foreign Minister Sergei Lavrov said elections "will be important to legitimize the authorities there," BBC News reported on Tuesday. "We expect the elections will go ahead as agreed, and we will of course recognize the results," he added.
Rebel groups have captured a number of cities across the eastern parts of the country, and have engaged in a series of deadly clashes with Ukraine's army despite a ceasefire that was agreed on in early September.
Western governments have accused Russia of arming the rebel groups and supporting separatist actions, though President Vladimir Putin denies such accusations.
Earlier this year, the region of Crimea held a controversial vote that first declared its independence from Ukraine, before Russia adopted a resolution to incorporated the region into its territory.
Ukraine's central government meanwhile held parliament elections on Sunday, with the results indicating that pro-western parties will govern the country. The vote has been praised by U.S. President Barack Obama, who called it "an important milestone in Ukraine's democratic development," Reuters reported.
Ukraine's Prime Minister Arseny Yatseniuk added that the pro-western political groups are committed to democratic reforms and to pushing pro-Russian forces out of parliament.
"The main task is to quickly form a pro-European coalition for carrying out agreements with the EU," Yatseniuk said.
The Organization for Security and Cooperation in Europe also backed the results, saying that Sunday's election had "largely upheld democratic commitments" despite the conflict in the east.
Kent Harstedt, OSCE special coordinator, said that it was "an amply contested election that offered voters real choice and (had) a general respect for fundamental freedoms."
Tensions between Ukraine's government and Moscow remain very high, however, with Senior Ukrainian foreign ministry official Dmytro Kuleba accusing Putin's government of violating the conditions of the truce with its support of the separatist elections in Donetsk and Luhansk.
"Russia's intentions directly contradict the Minsk accord, undermine the agreed process on deescalation and peaceful resolution, and continue to weaken trust in it [Russia] as a reliable international partner," Kuleba said, according to AFP.
Kremlin spokesman Dmitry Peskov said that although Russia will support the elections, Putin's government is not directly influencing the separatists.
"In this case, the main factor is not Russia's influence but the decision taken by the leadership of these republics and these peoples," Peskov said.
Close to 3,700 people have died in the fighting between pro-Russian rebels and Ukraine forces, while thousands of others have fled to other parts of the country and abroad.