Donnie McClurkin Praying for R&B Singer Trey Songz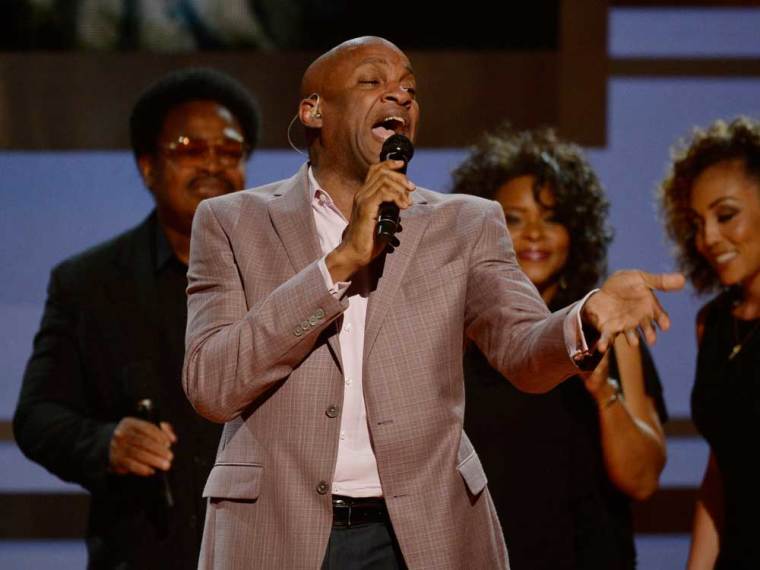 Trey Songz has landed himself on Pastor Donnie McClurkin's prayer list.
When Songz, the 31-year-old R&B singer who was born as Tremaine Aldon Neverson, took the same flight as gospel singer McClurkin as they were headed to Nigeria, the latter sang his praises.
"Flew in together from Nigeria with one of the greatest young men @treysongz go bless him," McClurkin shared on Instagram. "It was a pleasure meeting you, young man! Love you and praying for you!"
McClurkin, the pastor of Perfecting Faith Church in Freeport, New York, who heads the Camdon Music record label, has a gospel music career that spans almost 20 years.
While he's a leading voice in gospel music, McClurkin previously told The Christian Post that he enjoys secular music in the same way that secular musicians enjoy gospel songs.
"Gospel music is the root music of jazz, it's the root music of R&B, it's the root music of pop and so on. Anybody who's into music, whether they're gospel heads or not, will always appreciate music," McClurkin told CP. "Just like some of us gospel heads, we appreciate the Beyonces, we appreciate the creativity of the Ushers and folks like that because music attracts musical people."
"When Golden Gate Jubilee Quartet were out, that was gospel music and then when Mahalia Jackson was out they called that Rock and Roll. That was Mahalia singing the Blues. ... She clapped her hands and switched her hips when she sang," McClurkin added. "She brought in a band with drums and music. Now we consider Mahalia Jackson traditional."
He continued: "Now, Andraé Crouch and The Hawkins are traditional because the Winans came along. The Winans are now considered traditional because Kirk Franklin came along. It's always been progressive. So this new group of gospel musicians like Tasha Cobbs, Jonathan McReynolds, and people like Isaac Carree and Zacardi Cortez, James Fortune and the list goes on ... they're picking up where we left off."
While the pastor and gospel singer is excited about the current state of gospel music, he admits that it is not always easy to sell records in the gospel music industry.
"It is still the most powerful music form that's out there. Now the state of the music industry makes it hard for gospel because the music industry has changed so much with all the technologies that people don't know how to sell records anymore," the veteran artist said. "We don't know how to sell our product anymore. So good product is being unheard because we haven't learned to catch up with the technology of the day."
Still, the Camdon Music label head believes the artform that he loves will continue to thrive.
"Today's state of gospel music is just as progressive as yesterday's gospel music," McClurkin said. "There always will be change and there always will be nuances that will progress the music through."