Dr. Oz Show: Kathie Lee Gifford Reveals How Faith Helped Her Handle Loss of Husband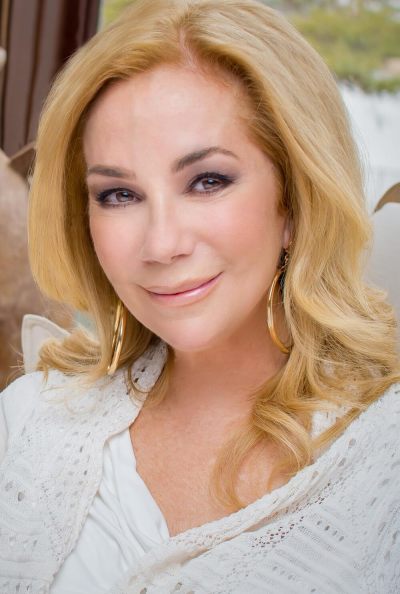 Kathie Lee Gifford will join Dr. Oz on the latest episode of "Faithful Fridays" to discuss the role her faith played in helping her overcome the grief of husband's death.
On the third episode of "Faithful Fridays" which airs friday on the Dr. Oz Show, Gifford maintains that she believes in "more than here, more than now" after facing such a deep loss.
The Emmy Award-winning Today Show Host Gifford, lost her husband NFL legend and broadcaster Frank Gifford of natural causes in 2015. During the episode she will talk about the "wall" she hit while facing his death but shares that the grief and despair is not where her story ended.
"Faith becomes such a natural rhythm in your life, and it has for me since I was 12 years old," she told Dr. Oz.
She went on to explain her coming to Christ moment and what she felt the Spirit of God say to her.
"'Kathy, I love you and I have a purpose for your life, if you trust me we will make something beautiful out of it.' And He's never let me down," she testified.
"Faithful Fridays" features conversations about the positive effects spirituality has on people's overall health and well-being.
Dr. Oz teamed up with preacher DeVon Franklin to bring faith to the forefront on his hit daytime talk show and he told The Christian Post that the Hollywood producer and minister played an integral role in making it all happen.
Now, in his eighth year of providing health and wellness information to viewers on his one-hour program, Oz said Franklin has been a regular guest on his show and they often discussed the topic of faith and religion. So when he decided to do a episode on the topic of faith he knew to team up with Franklin, who he says is really the one who did all of the "heavy lifting" and brought all of the top faith leaders on board to be a part of the show.
Other people featured in "Faithful Fridays," is Rev. Samuel Rodriguez, New York Times best-selling author and star of "War Room" Priscilla Shirer, and Hillsong New York City Pastor Carl Lentz.
On the first episode of "Faithful Fridays," which aired on Feb. 3, Franklin and the panel of faith leaders introduced a new challenge called the "Blessed 30 Challenge" — the concept of going from stressed to blessed in 30 days.
On episode two, Dr. Oz, Hillsong New York Pastor Lentz, and pediatrician and parenting expert Dr. Harley Rotbart, discussed medical "miracles" that are impossible to explain if not for faith.
Gifford's interview will air Feb 17th and on the final installment of Faithful Fridays scheduled to air on Feb. 24, the show will explore how to tap into faith to get a better relationship, career and life. Franklin and the panel of faith leaders, introduce the audience to ways faith can lift every area of life. According to a statement shared with CP the panel also will conduct live interventions with people struggling with their love, life and career.
Oz wants the faith community to know that he understands the value of faith in one's life so he wishes to share that with others.
"It's not about some new age path. This is about allowing people to recognize that the temple of their soul is part of their path and they need to take care of it," he told CP.
The cardiothoracic surgeon was a health expert on "The Oprah Winfrey Show" for five years before becoming the host of "The Dr. Oz Show" in 2009.
For more information on "Faithful Fridays," click here.