Member of blasphemous drag troupe blames 'bigoted Christians' after Google backs off event
'They're using drag queens and trans people as scapegoats,' performer tells audience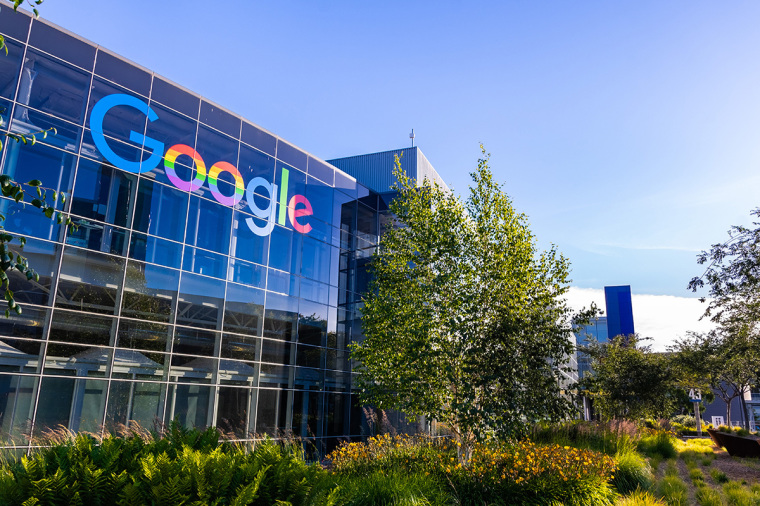 A California man who performs under a blasphemous stage name while wearing women's clothing and makeup says he's disappointed after "Christians at Google" accused the search giant of religious discrimination over a scheduled company pride event.
Joshua Grannell, a self-described "filmmaker and cult leader" who performs under the stage name "Peaches Christ 666," criticized Google's decision to distance itself from an event at a San Francisco LGBT bar after hundreds of employees reportedly complained via an internal petition.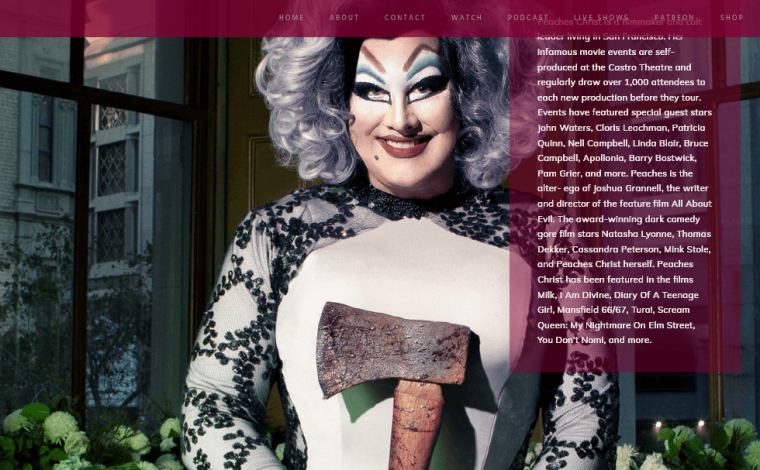 According to CNBC, the show at San Francisco's Beaux was part of Google's annual slate of pride events, but after "a few hundred employees" signed the petition, Google removed the show from an internal list of company events.
The petition reportedly accused Google of religious discrimination, claiming the performance "sexualizes and disrespects Christian co-workers," citing Grannell's "provocative and inflammatory artistry" as "a direct affront to the religion, beliefs and sensitivities of Christians."
Google told the outlet the performance was no longer a company-recognized "diversity, equity and inclusion" event and encouraged employees to attend a separate event at Google's offices.
Following the company's decision, Grannell shared a video on social media which he captioned: "The situation with Google and our Pride Show this year was really disappointing. My hope is [that] their queer employees continue to push for the company not to cave in to bigoted 'christians' in the future."
The video also included the hashtags "#googlepride #sfpride #pride #bigotry #fakechristian."
In the video taken at a local drag event, Grannell told the crowd, "I don't usually talk about this sort of thing. Folks who work at Google put this together and we did this last year, and it was fabulous and it was fun and we had a good time. 
"And this year, a group of Christians at Google signed a petition" — at which point the crowd is heard booing and hissing — "to take this event from their employees because they thought it was upsetting, offensive, controversial," he continued.
Later in the video, Grannell admonished Google for its supposed support for pride events while failing to take a stand against "anti-queer sentiment even in the name of religion" and said Google's decision reflects a "huge groundswell of hatred across the country."
"They're using drag queens and trans people as scapegoats, and they're hiding behind us to distract the world from their own bull—," Grannell told the crowd.
In addition to the reference to the satanic number of the beast from the book of Revelation in Grannell's stage name, "Peaches Christ" is an obvious mockery of the name and title of Jesus. His performer website shows him in makeup and women's clothing, holding a large ax. 
Grannell is also named as a "saint" by the blasphemous drag troupe Sisters of Perpetual Indulgence (SPI), granting him the title "Saint Fierce Femme Fatale, Mistress of the Most Holy Mass." 
Last Easter, he also made an appearance at the group's 43rd Easter Celebration at Mission Dolores Park, which featured an egg hunt for children followed by a variety show featuring men in drag and performances from several local acts.
In recent years, Google has been known for its extensive support for LGBT pride, with a microsite that allows businesses to identify as "LGBT-friendly" and highlighting such businesses on Google Maps and Search.