Droid Razr HD Pictures Leak, Device to Feature Android 4.0.4, Ice Cream Sandwich
New pictures surfaced this week of what is thought to be the successor to the Motorola Droid Razr, the Droid Razr HD.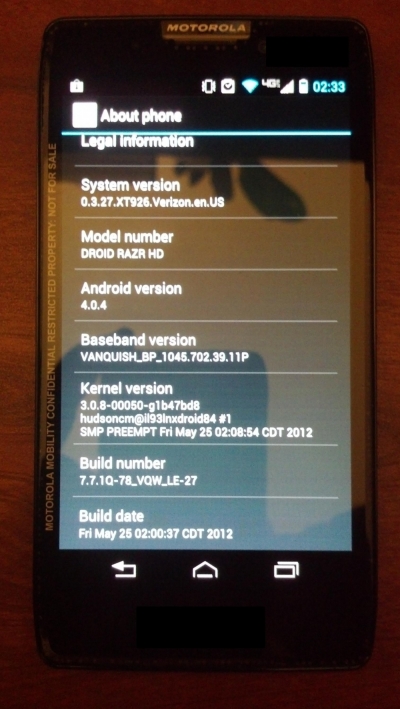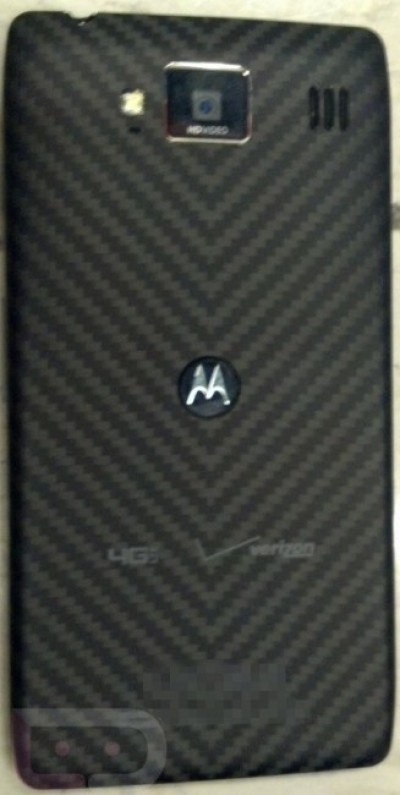 The device in the picture is running Android 4.0.4 and features a design similar to the original Razr smartphone released on Verizon last year.
Its model number is not shown in the picture as it simply says "Droid Razr HD" where it should be listed. Its backing appears to be made from Kevlar that wraps around the phone and disappears into the side of the device.
Similar images of the device were leaked in the beginning of June.
The smartphone in those pictures also largely resembled the original Droid Razr and featured a Kevlar back plate.
The device's camera in those pictures is believed to be 13-megapixels and is centered in the middle of the device with the flash and speaker on each side.
There also was not much of a hump left in the new device that was needed to accommodate the 3300mAh battery included in the Droid Razr Maxx.
The source who leaked those pictures also told tech blog Droid-Life that the screen on the new handset is "amazing" and that it also has on-screen navigation keys.
The source could not confirm what processor was included in the smartphone. However, the device is rumored to run on Qualcomm's 1.5GHz dual-core Snapdragon S4 chip.
Motorola appears to have once again put the micro HDMI and USB ports on the bottom side of the device again. The company used this same design for the Droid Bionic and Droid X/X2.
The Droid Razr HD is also expected to feature a 4.6-inch HD display.
The device was originally scheduled to be launched around the same time as the Galaxy S3, according to various sources, but has been pushed back to the late summer.
Motorola Driod RAZR HD Leaked (4.3 inch 720p HD, 3300 mAH Battery & ICS 4.0.3)