Duck Dynasty Cast Without Beards; Photos Circulate Ahead of Season 4 Premiere Date in August (Teaser Video)
Photos of the 'Duck Dynasty' cast before the beards are circulating across the Internet again this week in advance of the Season 4 premiere date next week.
Fans of the show have gotten to know and love each of the characters with their long bushy, and wild beards. However, they did not always look like that, and the photos below show the cast members of the hit A&E show in all their beardless glory.
Here is a photo of Phil Robertson, who is known as the Duck Commander. He let go of a potential career in the NFL to create the Duck Commander Duck Call in 1973.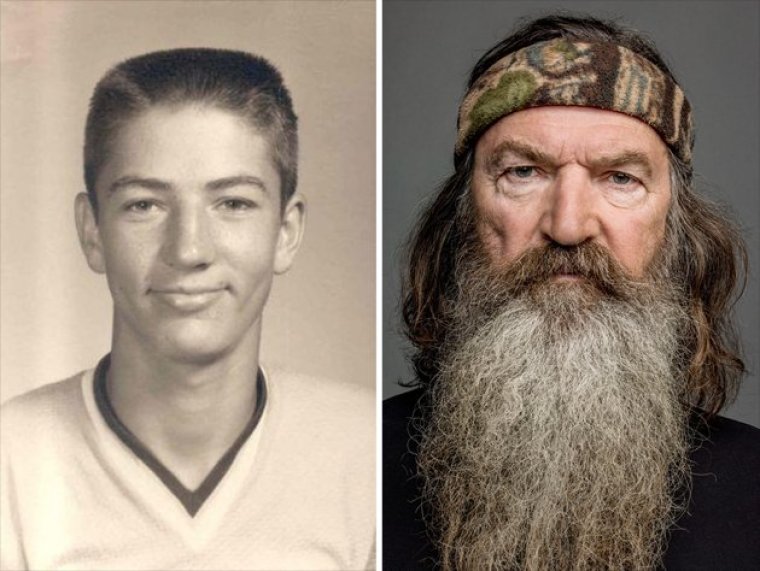 This photo shows Uncle Si without his glasses and beard. He looks almost unrecognizable in the photo on the left which was taken when he served in the military. Uncle Si, of course, was sent a blue mug by his mother when serving in Vietnam. Now more than 30 years later he takes it everywhere with him and only drinks from that blue mug every day.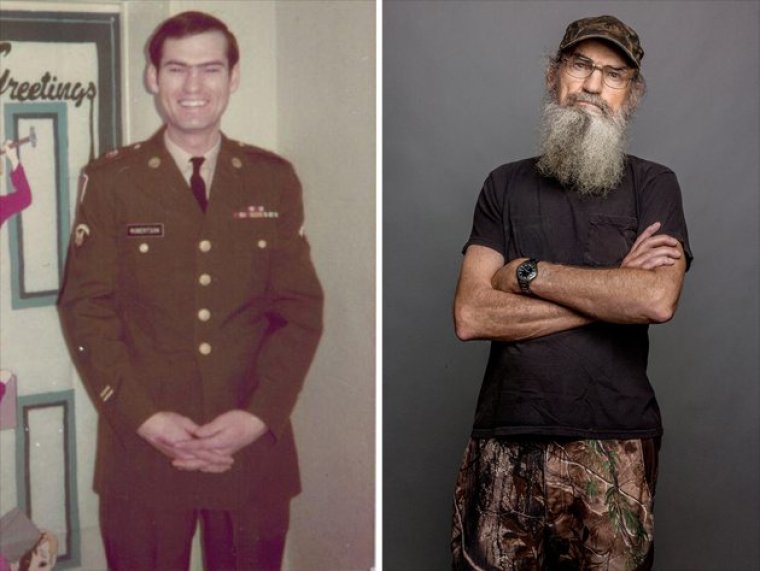 Here is a before and after shot of Willie. The left photo shows Willie when he was a student at Louisiana State University. A lot has changed since then, however, and he has now grown one of the most impressive beards in the Robertson family, and has put his business degree to good use, becoming the CEO of Duck Commander.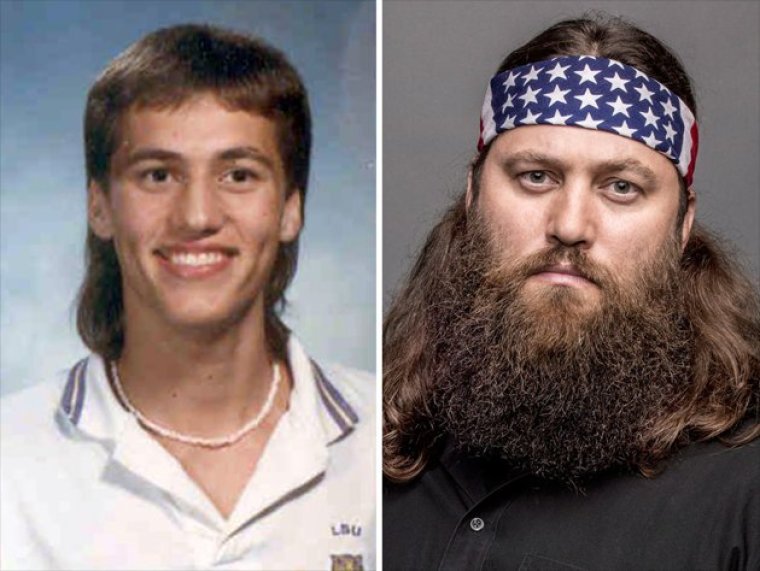 The photo on the left shows Jase and Missy looking clean cut and fresh as newlyweds from their wedding day. On the right, the photo shows them 20 years later – still happily married – but with Jase donning a massive beard for his part in Duck Dynasty.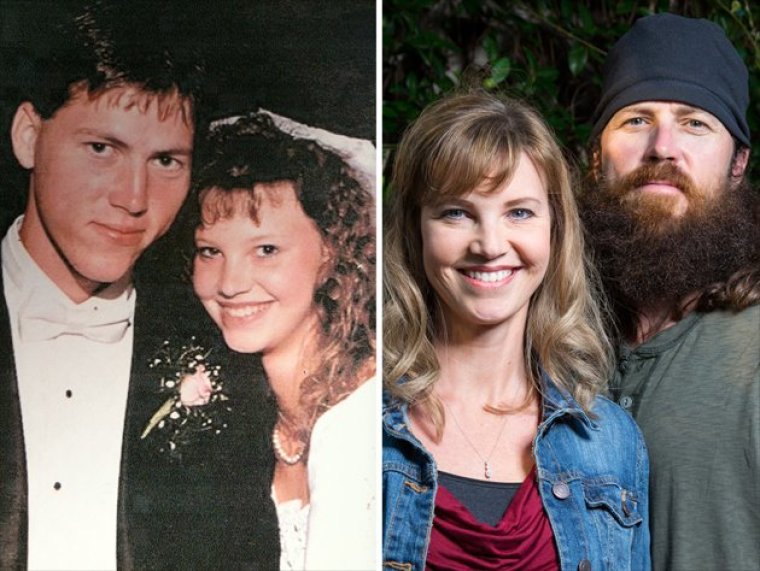 "Duck Dynasty" Season 4 has a scheduled premiere date set for August 14, 2013, and will be a sure hit for fans of the show who have been eagerly awaiting for the new season to commence for months.
The Season 3 finale of "Duck Dynasty" saw over 9.6 million viewers, marking A&E's record high. Also, the finale became the highest-rated show on both cable and broadcast that night, beating out even long-time hit show "American Idol."
Here is a video of Jase Robertson being interviewed at Oklahoma Christian University earlier this year:
Duck Dynasty's Phil Robertson - 2013 Harvest Crusade
Duck Dynasty's Sadie Robertson Making Video Devotionals, Modest Clothing Line