Duck Dynasty's Phil Robertson Endorses Ted Cruz for Being 'Godly' and 'Willing to Kill a Duck'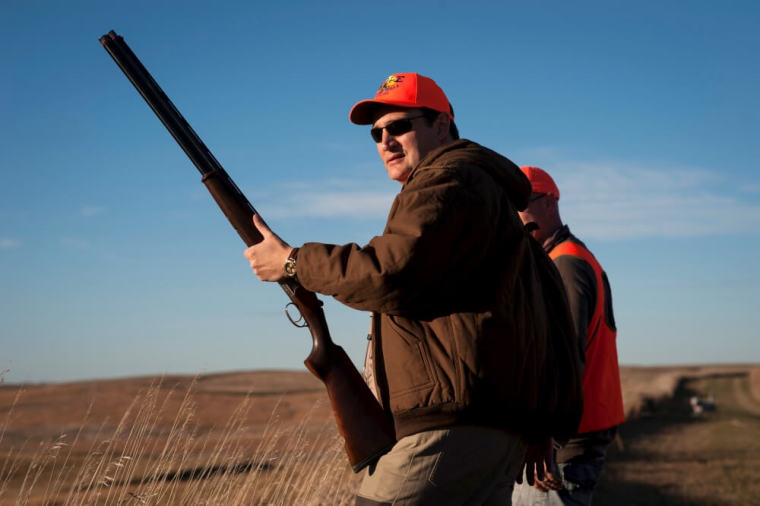 "Duck Dynasty" patriarch Phil Robertson endorsed Sen. Ted Cruz for president on Wednesday, explaining that he wants a 'godly' candidate that is willing to kill and cook a duck.
"My qualifications for president of the United States are rather narrow: Is he or she godly, does he or she love us, can he or she do the job, and finally would they kill a duck and put him in a pot and make him a good duck gumbo?" Robertson said, according to Fox News. "Cruz fits the bill."
Robertson, who leads the Duck Commander family business, subject of the popular reality TV show, apparently took Cruz hunting on Monday, which made up his mind about the candidate. Cruz and the Robertson family also had dinner together on Sunday at their home in West Monroe, Louisiana.
Cruz has said he is happy to receive Robertson's support.
"I am thrilled to have Phil's support for our campaign. The Robertson's are a strong family of great Christian faith and conservative values," the Republican candidate said, and praised Duck Commander for being a model American business.
"Phil's story of starting off with something small and working hard to achieve the American dream is inspiring," Cruz added. "Much like my parents, and many other Americans, who started a small business and worked hard to provide for our family."
Cruz has made an effort to reach out to conservative Christians throughout his presidential campaign, and at the end of the year met close to 300 pastors and faith leaders at a ranch owned by conservative billionaire Farris Wilks near Dallas.
He has also received the backing of leaders such as founder of Focus on the Family and Family Talk Radio James Dobson, who have praised his record on religious liberty.
"I have met with the senator on multiple occasions: he is brilliant, articulate, and informed. Shirley [Dobson's wife] and I have been praying for a leader such as this, and we are confident that Ted Cruz has the moral and spiritual foundations to lead our nation with excellence. Speaking as private individuals, we urge conservatives and people of faith to join us in supporting his race for the presidency," Dobson said in December.
The battle for the Republican primary is heating up ahead of the Iowa caucus, with the Des Moines Register reporting on Wednesday that Cruz is leading the field with just three percentage points ahead of his nearest rival, billionaire businessman Donald Trump.
"The final days of Iowa will be a dogfight," GOP strategist Jeff Miller predicted.