'Duck Dynasty' Star Justin Martin Engaged to Brittany Brugman (Ring Photo)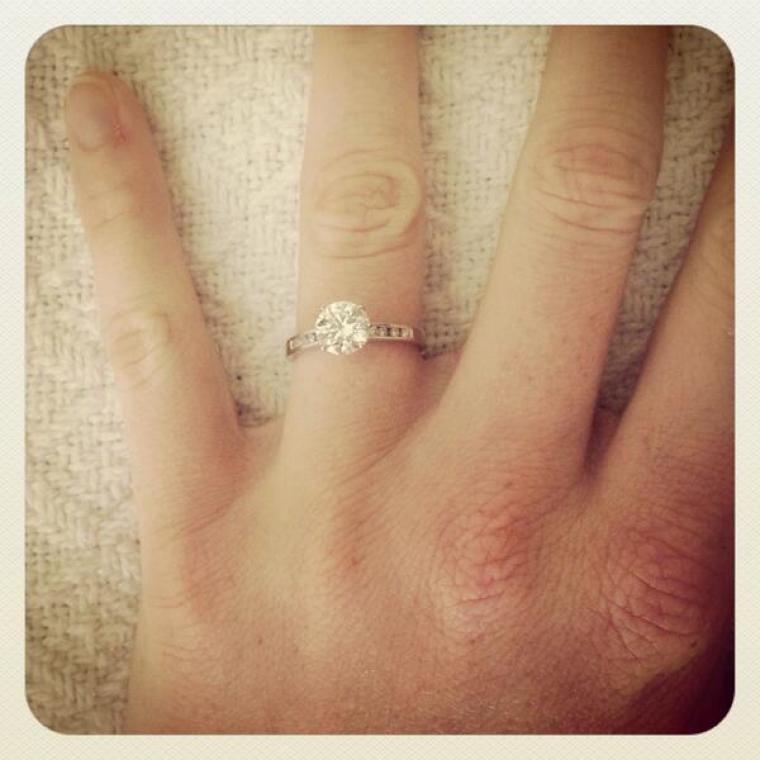 "Duck Dynasty" star Justin Martin is engaged after proposing to girlfriend Brittany Brugman. Brugman made the announcement via Twitter with a photo of her engagement ring and a comical tweet.
"He liked it so he put a ring on it. I can't wait to spend the rest of my life with @friar_martin_dc! #BestBirthday," Brugman tweeted out.
Martin became famous as an employee of Duck Commander, the setting for the hit series "Duck Dynasty." He so enjoyed working with the men of Duck Commander that he decided to grow a beard in order to "fit in."
"When I met the [Robertsons], I had no beard because at our high school you could not have one if you were on the football team. My favorite time of year was Christmas break so I could grow a beard for two weeks. Once that was over, I would keep a beard most of the year and come September I wouldn't cut it until after duck season. Oh, how things change! A beard is a grown man's bib," Martin told A&E.
The two have been best friends for a little over two years, and their engagement has made fans of the show, as well as friends and family, quite thrilled. Brugman's photo has already been retweeted 204 times and "favorited" 2,164 times since it was posted early on May 1, 2014.
"Yes it's true I finally put a ring on it Si! @BrittanyBrugman said Yes! Blessed far beyond what I deserve! Here's to forever!" Martin tweeted.
"My brother from another mother got engaged! Congrats @friar_martin_dc & @BrittanyBrugman I'm sooo excited for y'all!" tweeted Jessica Robertson of "Duck Dynasty" fame.
Martin managed to truly surprise Brugman, who earlier posted that her "better half" somehow found a way to be with her on her birthday, implying that she did not expect him to show up, let alone propose. Friends and family describe them as a "God-centered" couple who will now get to spend the rest of their lives together.