'Duck Dynasty' Star Si Robertson Has Been Proposed to 20 Times Despite Being Married 45 Years (Interview)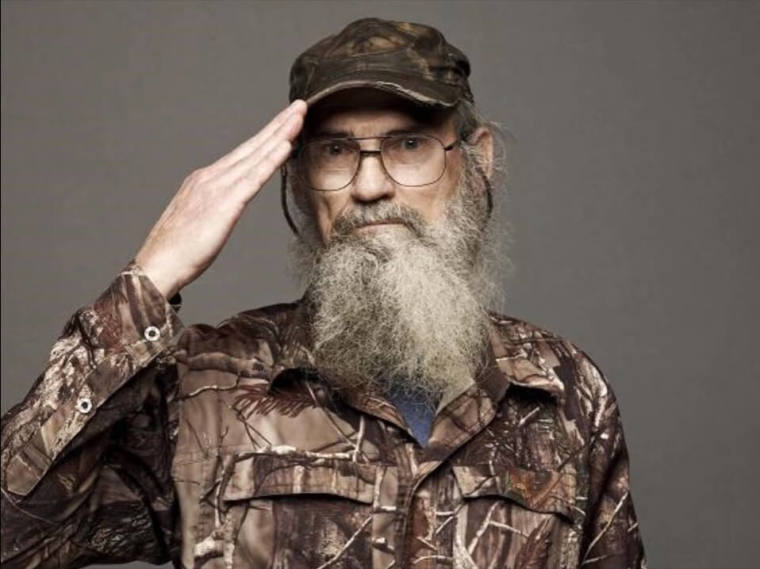 Sixty-eight-year-old "Duck Dynasty" star Si Robertson says in his new book that ever since the A&E reality show became a household name in 2012, several women have asked to marry him even though he's been married to the same woman for over four decades.
Many "Duck Dynasty" fans wouldn't know just by watching the show that "Uncle Si" has been married to his wife, Christine, for over 45 years. While other members of the Robertson family have been featured on the show, Christine Robertson has chosen to stay off camera and out of the public spotlight.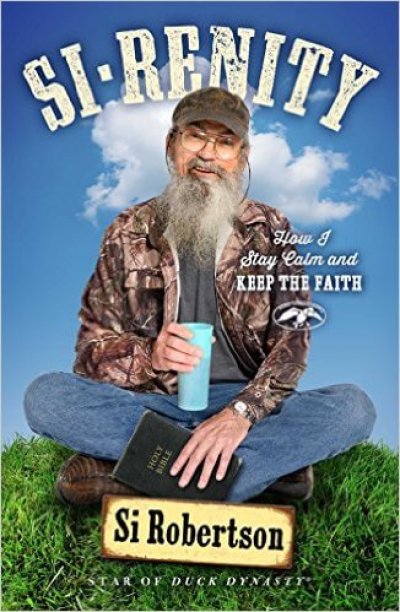 In his new book, Si-Renity: How I Stay Calm and Keep the Faith, Robertson explains that many "Duck Dynasty" fans still don't realize that he's actually married because they never see his wife on the show. He wrote that as he regularly travels to many different towns and cities across the globe for speaking engagements and to meet fans, he has had a number of encounters with fans who have come up and proposed to him.
"Over the past few years, several women have proposed to me during my speaking engagements and other public appearances," the bearded uncle wrote in the book, which was released this week. "My brother, Phil, can't understand why women find me so attractive. He says, 'I'd understand it if they wanted to marry Willie because he has all the money. I'd even understand it if they wanted to marry Jase because he's Willie's right-hand man. But no, they want to marry — that goat.'"
In an interview with The Christian Post on Monday, Robertson said there have been at least 15 to 20 women who have asked to marry him over the last few years.
"They think I'm single because I'm never shown with my wife," he explained. "Everybody asks me once they found out I'm married, 'Why isn't Christine on the show with you?' The woman has a lot better sense than the rest of us. She don't want any part of it."
Robertson then described two occasions in which female fans proposed to him.
"I was at an event in Arkansas and it was outdoors so I was sitting there and the sun is shining down. Then all of a sudden, the sun was blocked out and I looked up and somebody tall was standing and casting a shadow over me. It was a lady standing there and she said, 'Well, I drove for 450 miles, you ready?' I said, 'Ready for what?' She said, 'To marry me,'" Robertson recalled. "I said, 'Well we have a problem here, Houston.' She said, 'What's that? I said, 'Well, I got a fine little redhead that I'm married to back home that might not take kindly to that.'"
During another public appearance, Robertson jokingly quipped to a woman who had asked to marry him that she didn't have enough money to keep him happy.
"She said, 'Hold that thought there young man.' She called a couple of her friends over and told them, 'Tell Uncle Si how much I'm worth.' They said, 'Well, if you lived to be 100, Mr. Robertson, you still wouldn't be able to spend the money that she's got,'" Robertson recalled. "I said, 'Uh-oh, we got a problem.' They said, 'What?' I said, 'I'm already married, baby.'"
In the book, Robertson wrote that there have been many photographs and love letters sent to his home in Louisiana.
"What they don't know is that Christine is the one who actually reads their letters and she has responded not so kindly to a few of them," Robertson wrote. "Hey, what can I say? When you've got it, you've got it, Jack!"
Despite all the love letters and proposals he's received, there's only one woman for Si Robertson.