Sadie Robertson Helping Louisiana Flood Relief Efforts With Roma Boots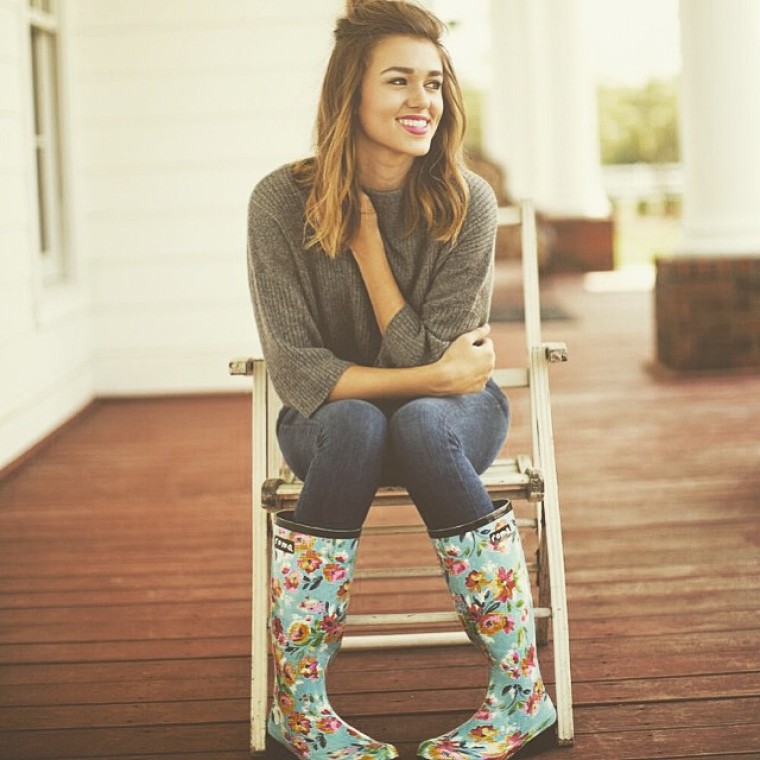 "Duck Dynasty" star Sadie Robertson is helping her fellow Louisianans whose homes were destroyed during last months flooding by teaming up with the Roma Boot company to benefit relief efforts.
Last month, a state of emergency was declared in Louisiana after excessive rainfall resulted in the flooding of over 40,000 homes, affecting over 80,000 people in Baton Rouge and surrounding areas. The disaster is considered the worst in the United States since Hurricane Sandy.
Robertson, a native of Monroe, Louisiana, has once again teamed up with rain boot company Roma Boots with her fall collection to raise money to charity — this time to benefit flood victims in her home state.
"@sadierob's new collection w/ @roma_boots is at D&D. For every purchase, a pair will go to a Louisiana flood relief," a message from the Duck and Dressing clothing store reads, which was re-tweeted by Robertson.
This is not the first time that Robertson has teamed up with Roma Boots. The television star joined the rain boot company for a "boot drop" last year where she traveled to Guatemala and helped deliver hundreds of boots to children who needed them.
Samuel Bistrian, the creator of Roma Boots, has helped bring boots to over 25 countries and gives one pair of boots to children in need for every purchase made. For Robertson, helping others in the form of missions trips are not a stretch.
Last year, she spoke to The Christian Post about the importance of engaging in these types of trips.
Every year, she joins mission trips to the Dominican Republic, and went on a mission trip to Haiti last year.
"For me, going on a mission trip is what truly changed my life because it gave me a different view of the world, my life, how good I have it and how faithful I should be. I think it's important for people to go out and see how bad others have it, how good you have it and the ways you can help them," Robertson told CP "I think it's really important to help and to give back so you can view people as your neighbor and love them as your neighbor.
"I think glorifying God is something that people think they can only do during good times in their life whenever they're receiving all of these blessings, but that's not really the case. I feel like you should be able to glorify God no matter what situation you are in in life," she said. "No matter if you are really going through hard times or going through the best times in life, God never gives up on us."