Sadie Robertson Reveals Why Hebrews 10:35 Is Her Favorite Bible Verse
Sadie Robertson Reveals Why Hebrews 10:35 Is Her Favorite Bible Verse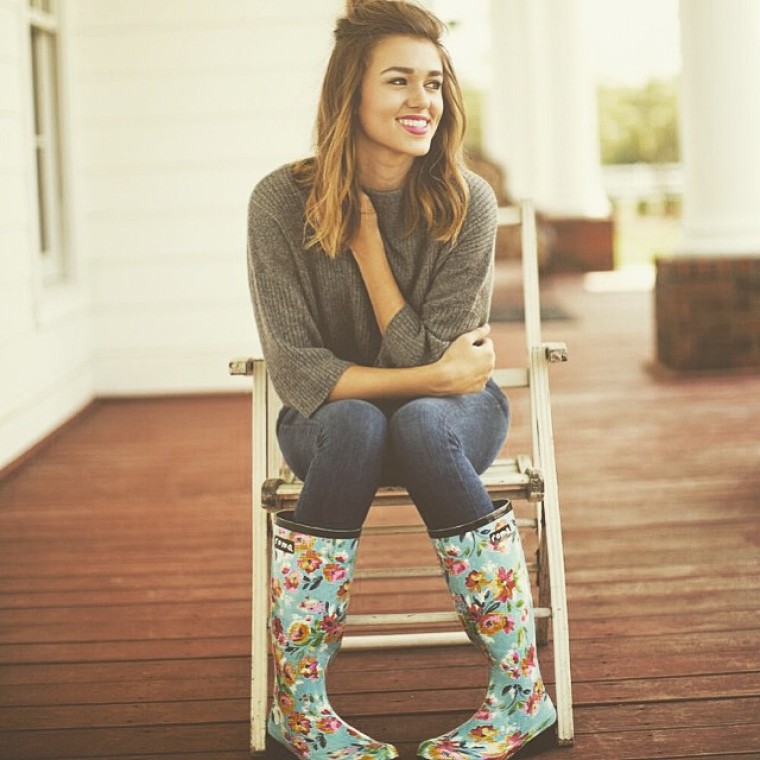 Out of all the Biblical teaching she has shared with millions of followers on social media, Sadie Robertson is revealing the one scripture that happens to be her favorite.
The 19-year-old "Duck Dynasty" star is passionate about Hebrews 10:35 which states: "woman do not forget the confident trust you have in the Lord for you will be richly rewarded."
In a Huffington Post report, Robertson explained why that verse in particular was a favorite of hers.
"It reminds me my confidence isn't from myself, it doesn't come from me or what I look like and do, but it comes from God and what he can do through me," she said. "That's what's gonna be rewarded not myself."
Earlier this year, Robertson revealed that she once struggled with insecurities.
"I can remember a time where, for a long time, I was really insecure about my body. One day I was so tired of it, I remember I was looking in my mirror...and I was like, 'God let me see myself for how you see me,'" Roberson revealed on her YouTube channel. "I'm looking at all of the negative, but when God showed me my worth, it wasn't anything that was on the mirror it was in my heart...be content and see yourself for the worth that you are."
Robertson is gearing up for a 17 night "Live Original Tour" where she will be joined by her brother John Luke, his wife Mary Kate, cousins Reed and Cole Robertson, Reed's fiancée Brighton Thompson, filmmaker Max Zoghbi, his wife Bonnie Kate, and Colorado movie theater shooting survivor Bonnie Kate Zoghbi to spread motivational messages to the masses for three hours each night.
In Sadie's YouTube video, she sat with Zoghbi, who also shared some of her own personal insecurities with body image. However, the "Duck Dynasty" star emphasized the importance of focusing on faith instead of insecurities.
"Instead of worrying between the separation between your thighs, you need to be worrying about the separation between you and God because that's what matters," she said.