Duck Dynasty's Willie, Korie Robertson: We Adopted 'Lil' Will' Before We Were Rich; We Didn't Even Have Enough Money for Adoption Fee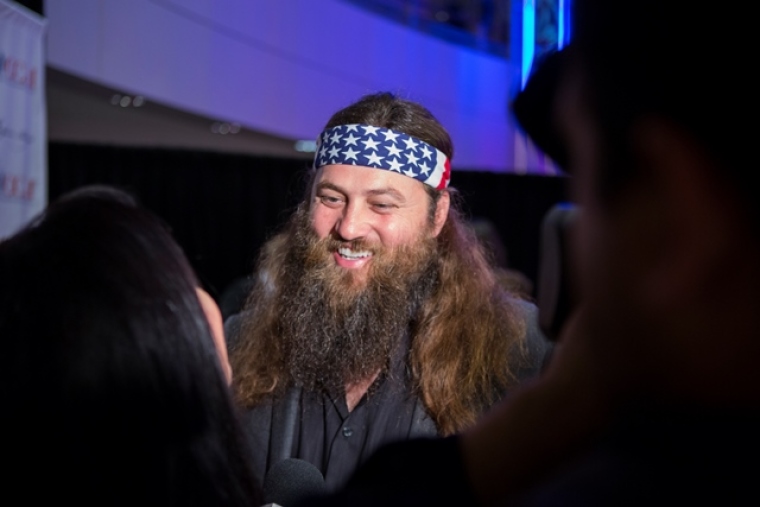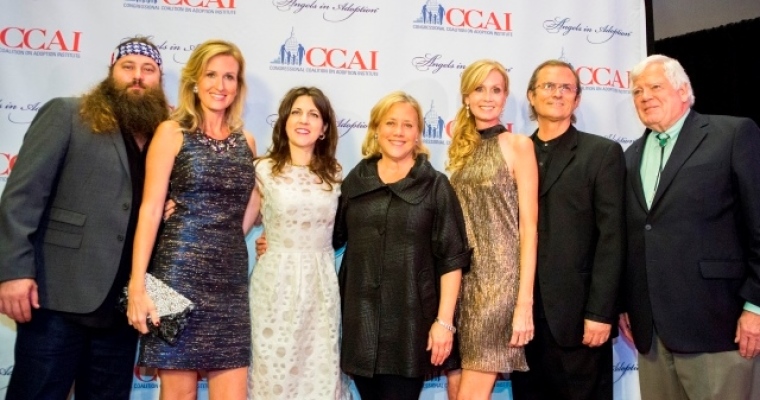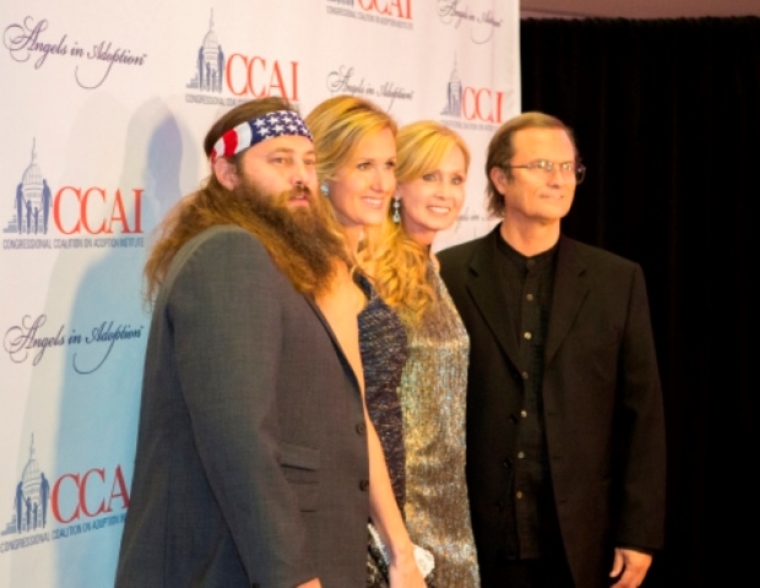 View Photos
"Duck Dynasty" stars Willie and Korie Robertson were among the celebrities honored Wednesday night by the Congressional Coalition on Adoption Institute in Washington, D.C. for making the decision to adopt their son, Will, and for promoting adoption at events throughout the United States.
Willie and Korie "have twice restored the hope of a family to a child in distress and are vocal advocates of adoption," CCAI Executive Director Kathleen Strottman said in a statement shared with The Christian Post.
"I think it's important for people to know that we adopted Will before we became rich and famous," said Willie, who was recognized as one of CCAI's National Angels in Adoption at the awards gala. "I say that because I think sometimes people think that only the rich and famous have what it takes, the money, the staff, to give a home to a child. But the truth is anyone can do it, once you have committed to make that kind of difference in a child's life. It's one of the best things I've ever done."
Willie and Korie have five children: John Luke, Will, Sadie, Bella and Rebecca. John Luke is their eldest son; Will, who's called "Little Will" on A&E's "Duck Dynasty," was adopted when he was 5 weeks old. Sadie is their eldest daughter, followed by Bella; and Rebecca, who lived with the family as an exchange student from Taiwan, is being fostered by the couple.
According to People magazine, when Willie and Korie went to meet and adopt Will as an infant, before the fame and fortune that came with the duck call business, they couldn't afford the adoption fee.
"We said, 'We're good for it – we'll come back,'" he said, adding, "We've paid it, by the way."
Korie, who also spoke at the gala, told the audience that: "From the moment we found out about him, he was ours. ... I've done a lot of cool things in the past couple of years, I've been to Super Bowls, I've met presidents – but the best decision we ever made – that made the biggest impact on our life was the adoption of our son Will."
Sen. Mary Landrieu (D-La.), co-chair of the Congressional Coalition on Adoption and a founder of the program, nominated Wilie and Korie Robertson for the award and spoke about her own connection to adoption.
"My family is built through adoption," she said in a statement. "My husband was adopted from an orphanage in Ireland when he was 5, and together, we have brought two wonderful children into our family through adoption."
The Robertsons were joined by fellow honorees, actress Deborra-lee Furness, New Orleans Saints Owner Rita Benson LeBlanc and 145 other parents throughout the U.S., who were nominated by their congressional representatives. The CCAI's 15th annual awards gala was held at the Ronald Reagan Building and International Trade Center in Washington, D.C. Sean and Leigh Anne Tuohy, the real-life couple depicted in the Academy Award-winning film "The Blindside" and 2009 National Angels in Adoption, served as emcees.