'Duck Dynasty's' Willie Robertson Collaborates With Openly Gay and Married Production Director for 'Duck Commander Musical'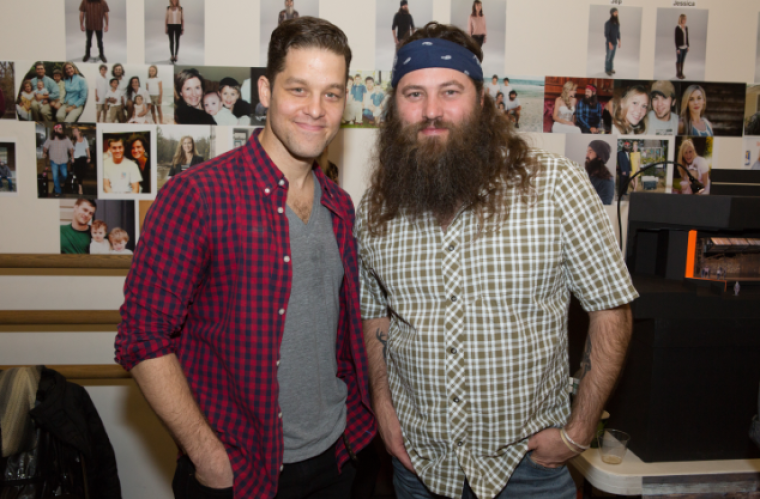 Willie Robertson of "Duck Dynasty" is proving that love conquers all by teaming up with openly gay production director Jeff Calhoun on the forthcoming "Duck Commander Musical."
The musical, which opens in Las Vegas on April 15, is centered on Willie and his wife Korie Robertson who rose to fame through the family business, Duck Commander, and the subsequent A&E reality television series, "Duck Dynasty." Despite family patriarch Phil Robertson's anti-gay remarks of the past, Willie told The Christian Post that he had no reservations about working with the openly gay director on "The Duck Commander Musical."
"I guess knowing that going into the Broadway theater group with guys like Jeff - he's been nominated for a Tony - I kind of assumed we would be working with people who were gay, and we didn't have a problem with that," he explained.
In fact, Robertson and Calhoun's collaboration proves that two people with differing lifestyles and ideals can still find common ground.
"Jeff and I discussed it, and we kinda wanted to show that people could work together and not just avoid each other, talk about each other, and throw rocks at each other," the reality star added. "We said, 'Let's work together and come up with something.' We have a great story, and I thought it was brave of him to take a kind of project like this. I never had one hesitancy whatsoever and it's been a great relationship."
Calhoun echoed Robertson's sentiments, speaking highly of his collaboration with the "Duck Dynasty" stars. However, the Tony-nominated director admitted that Phil Robertson's Dec. 2013 interview with GQ interrupted that harmony for a brief period.
"I was involved with the show well before the December debacle," he told CP. "I had already fallen in love the project. We collectively as a team were very excited about the show, and we had good positive collaboration with Willie and Korie. That really threw a monkey wrench into the process for a while, that was a very unpleasant chapter."
Calhoun, who is also a producer, performer and choreographer, said that the Robertson patriarch's comments relating homosexuality to bestiality were "deplorable."
"I thought at one point I may have to abandon the project," Calhoun noted. "Then I thought before I do that I should sit down with Willie and really have a heart to heart, ask the questions that my friends and I all had."
Fortunately, Calhoun and Robertson were not only able to work through the issue with an in-depth discussion, but struck a friendship in the process.
"He understood the gravitas of the problem and dove in headlong, we met for four hours - it was not only a meeting of the minds but a meeting of the hearts," Calhoun explained. "All of his answers were beautiful to me and music to my ears - exactly what I hoped to hear. That was a beginning of a close bond we had, and we both realized we had so much more in common than we do that separates us."
"The Duck Commander Musical" kicks off at the Crown Theater inside Las Vegas' Rio All-Suite Hotel & Casino on April 15. For more information and to find where to buy tickets, visit the website here. Stay tuned to CP for more from Willie Robertson soon.