Duggar Family Speaks Out About Josh: 'We Forgive Him, But the Trust Isn't There'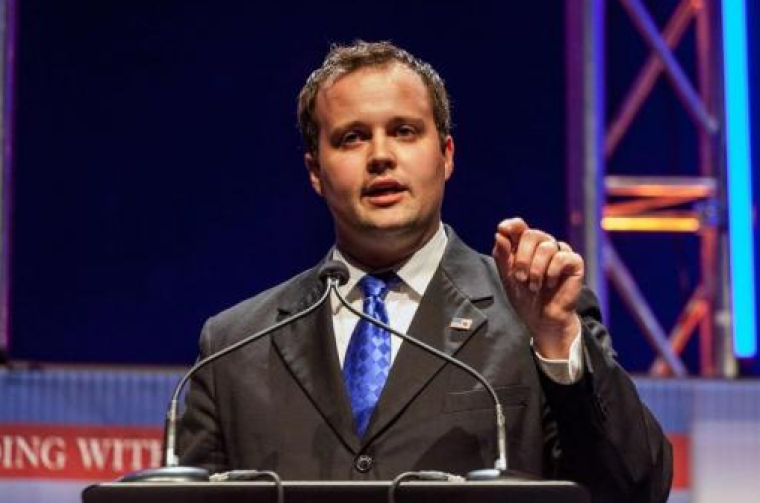 Members of the Duggar family have spoken about their life after Josh's scandal, saying that while they forgive him, the trust "just isn't there."
The family, which previously starred on the TLC reality show "19 Kids and Counting," received national media attention after it was revealed that 28-year-old Josh, son to Michelle and Jim Bob, had molested multiple underage girls while in his teens.
Additionally, Josh held accounts on the Ashley Madison extramarital affairs website. He is married to wife Anna, with whom he shares four children.
Jessa Duggar, Josh's sister and also one of his victims, told People Magazine in an interview this week that she has gone through the process of forgiving Josh.
"I definitely have forgiven Josh. It is a process, though, that you have to work through in your heart," Jessa, who shares an infant son with husband Ben Seewald, told the media outlet.
"And trust is not quickly rebuilt. It is something that takes a while. We love him very much, though, and we are very hopeful for the future," Jessa said.
Younger sister Joy added: "I have forgiven him and I feel that, but the trust is not there."
Jessa, Joy, and other members of the Duggar clan are set to star in a new TLC spinoff series, "Jill and Jessa: Couting On," that will follow the lives of Jill and husband Derick Dillard as they raise their child, Israel, and participate in missionary work in South America, and Jessa and Ben as they raise their son Spurgeon.
The TLC network released a promotional video for the new spinoff series in late February, in which Jessa explains that "2015 was a very difficult year" for her family.
"We've shared this journey with the world," Jessa says in the video, adding "Family is everything."
Since his scandal went public last year, Josh Duggar has spent the past six months in a Christian rehabilitation clinic, with media outlets speculating that he is staying at the Reformers Unanimous healing program in Rockford, Illinois.
In August 2015, Josh released a statement on the Duggar family website that acknowledged a pornography addiction and his past molestation allegations.
"I have been the biggest hypocrite ever. While espousing faith and family values, I have secretly over the last several years been viewing pornography on the internet and this became a secret addiction and I became unfaithful to my wife," Duggar wrote in a portion of the post that was later removed.
"I am so ashamed of the double life that I have been living and am grieved for the hurt, pain and disgrace my sin has caused my wife and family, and most of all Jesus and all those who profess faith in Him," Duggar added.
Josh's wife, Anna, will also make an appearance on the upcoming spinoff series, which is set to premiere on March 15.
A promotional video for the new series shows Anna loading a suitcase and her child's car seat into a vehicle as she tells the camera "I don't know what I'm stepping into."
"I don't know how to handle each situation," Anna adds as she presumably prepares to visit Josh at his rehab facility.