Duggar Girls Reveal Faith Informs All Their Decisions — Babies, Marriages and More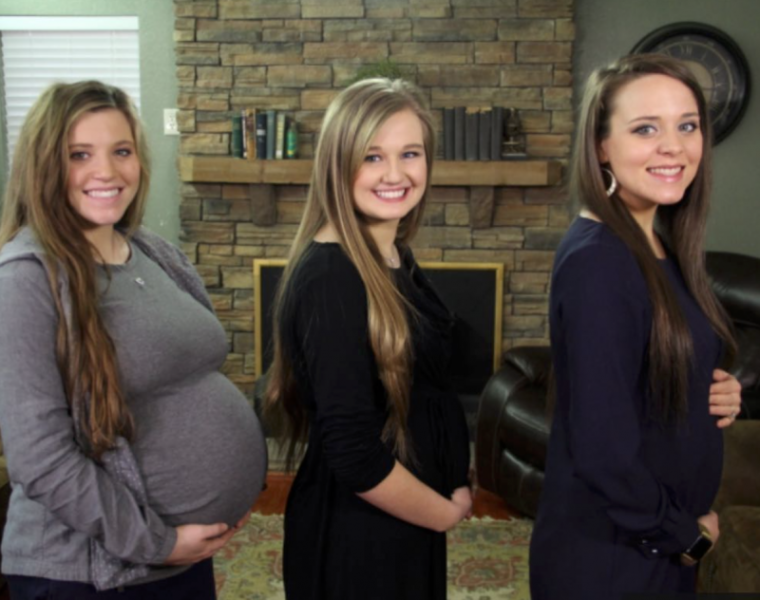 Joy-Anna, Jinger and Kendra Duggar revealed that they rely on their Christian faith to inform way more than their spiritual life, including the names of their babies, their married lives, and the future. 
The three women spoke to Us Weekly recently and although they may have their differences they revealed there is one thing they all agree on. Each Duggar woman shared how their religious beliefs openly affect their everyday life.
"Austin and I wanted a strong name for our son and when he was born we decided on Gideon because it is a Biblical name," Joy-Anna, who welcomed her son with husband Austin Forsyth in February said. "He was a man of power and one that was willing to serve the Lord even when the odds were against him."
The 20-year-old went on to say that they are looking forward to watching their son grow up in the Christian faith.
"Our desire and thing we're most looking forward to is the day our son understands the Gospel," she continued.
She admitted feeling a love for her new bundle of joy that comes straight from God, just like her mother told her it would.
Jinger and her husband, Jeremy Vuolo, shared with the publication that Christ is the secret behind their marriage and the marriages of her siblings.
"I think the most important thing when we see a couple is that first and foremost they are running after Christ. That's what's going to make the marriage strong," the expecting mom said. "We'll all have challenges and eat and walk through them as a couple, but seeing how each couple handles them and runs to Christ, that's the most encouraging thing to me."
Kendra, who is married to Joseph Duggar and is also with child, revealed that they looked to their faith when it came to making the decision to expand their family and will continue to do so for future kids.
"We would love to have more kids if the Lord blesses us," she told Us Weekly. "As many as He wants to give us, we'll be happy to take them."
Joy-Anna, Jinger and Joseph Duggar are three of 19 children. Their parents, Jim Bob and Michelle Duggar, stopped using birth control after a miscarriage and asked God to bless them with "as many children as He saw fit."
"Counting On" airs on TLC Mondays at 9 p.m. ET