Duggars, Duck Dynasty Publisher to Release Memoir of Christian Singer Turned Gay Activist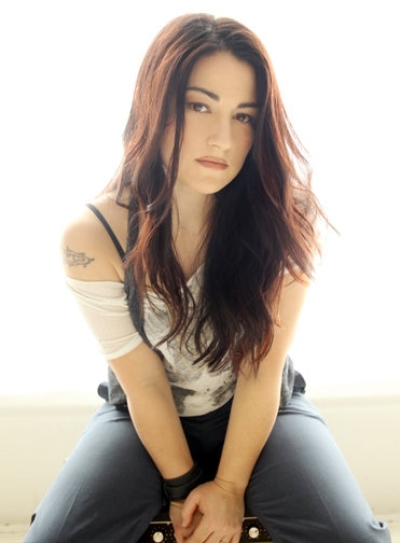 The same publishing company that has released titles by members of the Robertson family of "Duck Dynasty" and the Duggar family of "19 and Counting" will release a title by a former Christian contemporary artist who announced in 2010 that she was a lesbian.
According to the Howard Books website page for Facing the Music: Discovering Real Life, Real Love, and Real Faith, the memoir will be released in October.
"Jennifer Knapp's meteoric rise in the Christian music industry ended abruptly when she walked away and came out publicly as a lesbian. This is her story — of coming to Christ, of building a career, of admitting who she is, and of how her faith remained strong through it all," its description states.
The book chronicles Knapp's "troubled childhood, the love of music that pulled her through, her dramatic conversion to Christianity, her rise to stardom, her abrupt departure from Christian Contemporary Music, her years of trying to come to terms with her sexual orientation, and her return to music and Nashville in 2010, when she came out publicly for the first time."
Most controversially, Knapp, 40, now described as "an advocate for LGBT issues in the church," addresses "the importance of her faith, and despite the many who claim she can no longer call herself a believer, she maintains that she is both gay and a Christian."
This indentification diverges from Knapp's 2010 comments where she spoke openly about her sexuality while making it clear that she is not a pro-gay activist or even a self-described lesbian, despite being in an eight-year relationship with a woman.
"I'm just a normal human being who's dealing with normal everyday life scenarios," Knapp told Christianity Today.
"As a Christian, I'm doing that as best as I can," she added. "The heartbreaking thing to me is that we're all hopelessly deceived if we don't think that there are people within our churches, within our communities, who want to hold on to the person they love, whatever sex that may be, and hold on to their faith. It's a hard notion."
Howard Books, an imprint of Simon and Schuster, which also published books by Charles Stanley and Karen Kingsbury, is a member of the Evangelical Christian Publishers Association. They made a statement:
"While we understand there will be some people that don't necessarily agree with this book, there are others who want to have this conversation. This is simply a vehicle for us to encourage Christians to open their hearts and minds to having the discussion openly. At the end of the day, this book is an opportunity for Jennifer to tell her story and we want to be part of that conversation."
Last week, WaterBrook Multnomah, which has published numerous evangelical bestsellers, resigned from the National Religious Broadcasters over Matthew Vines' controversial book God and the Gay Christian: The Biblical Case in Support of Same-Sex Relationships.
The move comes after it was learned that Christian staff of WaterBrook Multnomah worked on Vines' book, which was published by its imprint, Convergent Books.
A number of conservative commentators have spoken out strongly against Convergent Books' decision to publish the book.
It "is the first step in a larger effort to fundamentally recast long-held, universally acknowledged norms pertaining to sexual ethics," Andrew Walker, director of Policy Studies for the Southern Baptist Convention's Ethics & Religious Liberty Commission, has said.
"It is a sad and shameful day when a major Christian publisher releases such a book and claims that it is a solid evangelical publication. This is abhorrent, disgraceful, and terribly misleading. And it needs to be addressed and exposed," author Michael Brown, who holds a Ph.D. in Near Eastern Languages and Literatures from New York University and has published his own book on the subject, Can You Be Gay and Christian, wrote in an opinion piece.