Easter 'Jesus' Church Sign Ban at Shopping Center Leads Pastor to Ask Why 'Semi-Porn' Ads Are OK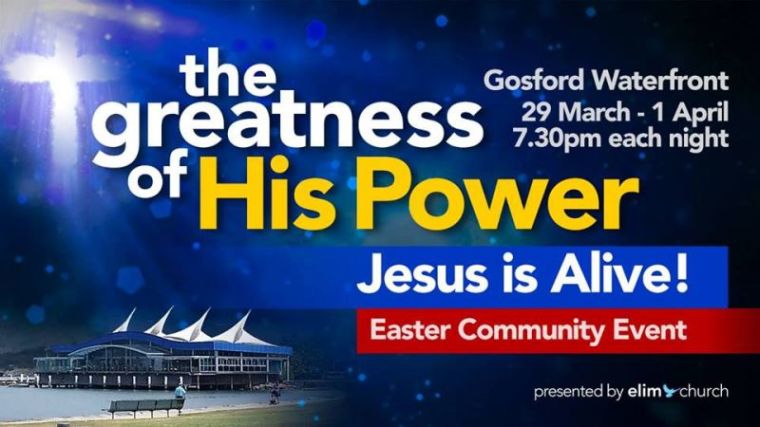 An Easter sign by an Australian church featuring the word "Jesus" was recently banned at a shopping center in New South Wales, with the property company initially offering the phrase "risen Christ" to be used instead.
Lendlease, the property company in question, has since apologized for what it says was a mistake, but the church's pastor is wondering why there was an issue with the name "Jesus," but not semi-pornographic ads that are displayed at the shopping center.
"The phrase 'Jesus is alive'... is the core message of the Christian faith and what Easter's really all about. It's a good message," Pastor Martin Duffy from Elim Church told 2GB, a Sydney-based news and talk radio station, on Thursday.
He said Lendlease initially contacted his church to let him know that the phrase "Jesus is Alive" would not be allowed to be put on the sign, which serves as an advertisement for the March 29 "The Greatness of His Power" Easter event.
The church was told it could use "the risen Christ" instead.
Duffy insisted that there is nothing wrong with "Jesus," however, noting that the name means that "nothing is hopeless," providing inspiration for multitudes facing challenges.
He said Lendlease owning up to its mistake is a "victory," but still wondered why advertising for lingerie and "semi-pornographic" imagery at the shopping center is not considered offensive, while the name "Jesus" is.
Lendlease has said that the initial call was "an error of judgment," and that it apologizes "unreservedly" to the church.
"Lendlease values diversity and inclusion and we welcome people of all backgrounds at our shopping centers," the company said.
Duffy argued that "there's a minority group out there who are constantly distorting the message of Jesus Christ," though he didn't clarify who he had in mind.
"It's just going on and on," he added.
Elim, which is described as a "Spirit-filled church community that values the presence and power of the Holy Spirit and the Word of God," was founded by Duffy in 2006.
"It is a Church that is deeply missional; seeking to go into all of the world with the good message of salvation through Jesus Christ. It is a Church who desires that all who attend meetings encounter God Himself and leave changed by this encounter," the website explains.
"We also deeply desire that people are able to flourish in their gifts within a loving and supportive environment."
Several Australian churches were targeted in 2017 during the divisive same-sex marriage postal survey vote in the country.
Two separate churches were spray-painted in October 2017 with graffiti reading "crucify No voters," referring to those who vote against gay marriage," while other signs read "Vote Yes, bash bigots."
David O'Brien, the senior pastor at Waverley Baptist Church, suggested that certain sections of society are becoming hostile to Christianity.
"Some people blame religion and wish to have some measure of payback for what is perceived to have been slights in the past," O'Brien said at the time.
"It also shows we live in an era where tolerance is lessening, which is a sadness and a great tragedy of our age."