Ebola-Fighting Samaritan's Purse Doctor Kent Brantly Discharged From Hospital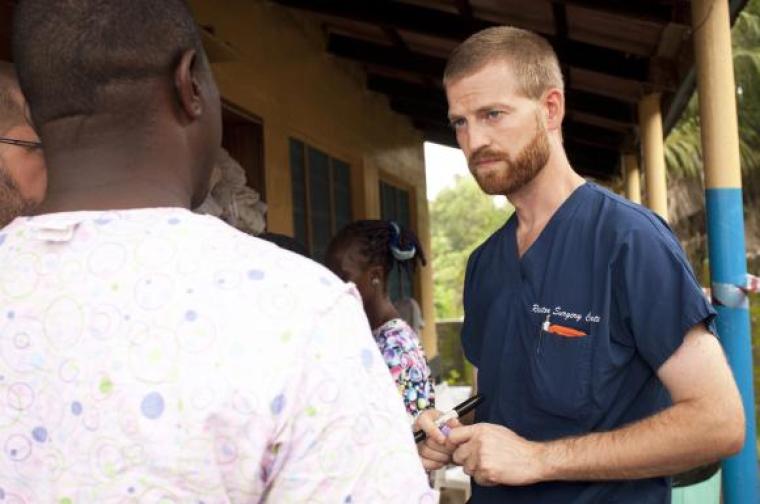 Updated: 11 a.m. Thursday, Aug. 21
Samaritan's Purse Dr. Kent Brantly is set to be released from Emory University Hospital following his recovery from the deadly Ebola virus, which he contracted while fighting the spread of the disease in West Africa.
"Today I join all of our Samaritan's Purse team around the world in giving thanks to God as we celebrate Dr. Kent Brantly's recovery from Ebola and release from the hospital," Franklin Graham, president of Samaritan's Purse, said in a statement.
"Over the past few weeks, I have marveled at Dr. Brantly's courageous spirit as he has fought this horrible virus with the help of the highly competent and caring staff at Emory University Hospital. His faithfulness to God and compassion for the people of Africa have been an example to us all," he continued.
"I know that Dr. Brantly and his wonderful family would ask that you please remember and pray for those in Africa battling, treating and suffering from Ebola. Those who have given up the comforts of home to serve the suffering and the less fortunate are, in many ways, just beginning this battle," Graham said.
Brantly is one of two American missionaries, along with Nancy Writebol of SIM USA, who came down with Ebola in July while treating patients at a clinic in Liberia. Both Brantly and Writebol received the experimental drug ZMapp, which reportedly helped in their recovery.
Atlanta's Emory University Hospital, where Brantly is set to be released later on Thursday, noted that the doctor's blood tests have come back negative for the virus.
During a Thursday morning press conference at the hospital, Dr. Bruce Ribner, medical director for the Infectious Disease Unit, announced that Writebol was discharged Tuesday, and no further updates would be provided about her recovery, because her family has requsted privacy.
In its latest update on the Ebola outbreak in West Africa, the World Health Organization noted that there have been 2,473 confirmed cases and 1,350 deaths as a result of the disease.
The outbreak initially hit Liberia, Guinea and Sierra Leone, but cases have also been reported in Nigeria.
WHO reported that it has sent a high-level delegation in the affected countries, while working with national authorities and partnering to adapt strategic operations response plans.
Several humanitarian groups, including Samaritan's Purse, are working in West Africa to provide treatment to the infected, though the highly-infectious disease has already taken the lives of a number of local doctors in close proximity with patients.
"We have more than 350 staff in Liberia, and others will soon be joining them, so please pray for those who have served with Dr. Brantly, along with the other doctors, aid workers and organizations that are at this very moment desperately trying to stop Ebola from taking any more lives," Graham stated.
Brantly's family had previously released a statement thanking people for their prayers.
"As people with a deep faith in Jesus, we sincerely thank the thousands of people worldwide who have lifted up Kent and this dreadful situation in prayer. We continue to lean on that faith and take great consolation in our God in these times," the statement read.