Ebola-Stricken Surgeon to Be Flown to US for Treatment; Family Praying 'God's Grace' Will See Recovery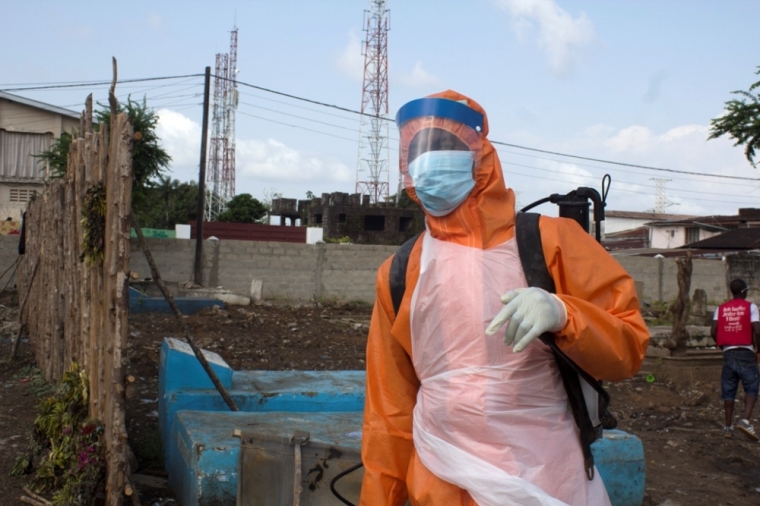 The U.S. State Department confirmed Thursday that it's transporting an Ebola patient from Sierra Leone to Nebraska for life-saving treatment.
Dr. Martin Salia, a citizen of Sierra Leone who's also a legal permanent U.S. resident, was diagnosed with Ebola on Monday.
Salia, a 44-year-old surgeon, had been working at Kissy United Methodist Hospital in the Sierra Leone capital of Freetown, and is reportedly in stable condition. According to The Associated Press, he will be flown to the U.S. for treatment on Saturday.
Salia, who lives in Maryland with his wife, a U.S. citizen, and their two sons, will become the first non-U.S. citizen with Ebola to be flown to the U.S. for treatment.
"Hopefully, by God's grace, everything will come out with good news," Salia's father, Maada Salia, said in a statement, according to KTVE.
Officials said Salia, who tested positive for the deadly virus on Monday after seeing his first symptoms on Nov. 6, will be transported from Sierra Leone to the University of Nebraska Medical Center, and will become the third Ebola patient to be treated at the Omaha hospital this year.
"… A patient with the Ebola virus will soon be evaluated for possible treatment of the disease here," said Taylor Wilson, senior media relations coordinator for Nebraska Medicine. "This patient contracted the disease in Sierra Leone and recently tested positive for Ebola. The condition of the patient will dictate whether he comes to Omaha for treatment."
Ashoka Mukpo, the NBC cameraman diagnosed with Ebola while working in Liberia, was recently treated at the Nebraska medical facility. Dr. Richard Sacra was also treated there.
So far this year, nine people have been treated for Ebola, also known as Ebola hemorrhagic fever, in the U.S.
On Oct. 8 Thomas Eric Duncan, a Liberian national, became the first Ebola patient to die in the U.S. after he contracted the virus from a neighbor in Liberia who died from the virus.
Dallas-based nurses Nina Pham and Amber Vinson contracted the virus while treating Duncan, however, they have since both recovered after being treated while under quarantine.
New York City doctor Craig Spencer, who contracted Ebola while volunteering with Doctors Without Borders in Guinea last month, is also now free of the virus after undergoing treatment in the U.S.