Egypt Coptic Christian Bishop Escapes Assassination Attempt as Persecution From Morsi Supporters Continues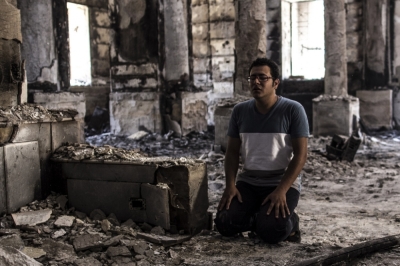 An Egyptian Coptic Christian bishop has escaped an assassination attempt this week after his car was barraged with bullets as he drove through Minya province, the Assyrian International News Agency has reported.
Bishop Anba Makarios and his driver fled to the home of a local Coptic Christian but were pursued by gunmen who surrounded the house, shooting at it for over an hour and a half. Minya security forces were notified immediately but only arrived on the scene about 90 minutes after the gunmen left, according to reports.
The gunmen were protesting the bishop's decision to reopen a Christian church in the village that had been closed for the past decade, said Coptic activist Mark Ebeid.
"Muslims were angry because of the presence of a church in the village and the police do not want any trouble with them, and therefore Copts have to go without prayers just to appease the Muslims," Ebeid told AINA news.
Maspero Youth Union, (MY) a Coptic rights group, immediately refuted Minya authorities' assertion that the gunmen only shot in the air, and have demanded a reason as to why security forces showed up so long after the incident.
They have also asked for an investigation into the overall treatment of Christians in the region, demanding that the president and prime minister protect Christians from groups seeking to incite violence against them and install consistent legal rights and systems that are not biased against them.
Since Egyptian President Mohammed Morsi was overthrown, pro-Morsi supporters have blamed Coptic Christians for removing him from power. While the military has a relatively strong grip over Cairo and most of northern Egypt, it has struggled to keep control in the south, where most of deposed-president Mohammed Morsi's supporters live.
Coptic Christians in Minya province alone have watched more than 20 of their churches and institutions vandalized, burned or destroyed. Those who have not fled have shuttered their small businesses, living in fear of being harassed or violently targeted.