Egypt Must Take a Stand Against Terrorism, Say Leading Politicians
A number of Egyptian politicians have denounced violent attacks by the Muslim Brotherhood and their supporters in Egypt as tensions surrounding former President Morsi's overthrow continue. The politicians stated that the violence is not a form of demonstration and called on the state to take a stance against what they call "terrorist acts."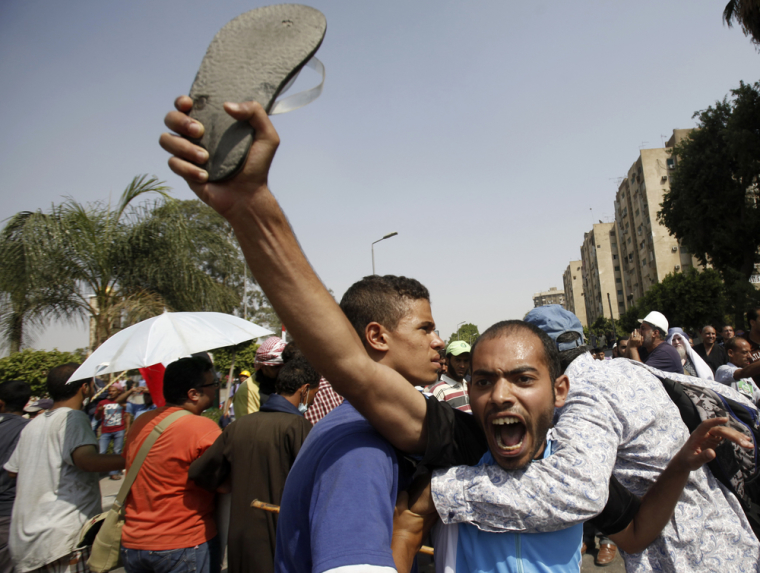 Former Member of Parliment and member of the National Salvation Front (NSF), Amr Hamzawi, described the violence in Sinai as an act of terror and a threat to state sovereignty. He noted it is the responsibility of the military and security services to track down the perpetrators of these crimes and bring them to justice.
"Egypt has fallen prey to fascist religious groups, which falsely incite violence and fascist repression, claiming it to be in the nation's interest," Hamzawi wrote on his Twitter account. He added that this conflict will have a heavy price on the lives and safety of Egyptian citizens, as well as community security.
On Monday, Brotherhood demonstrations stirred violent clashes that resulted in the death of seven and injured 261 others. Hamzawi said that blocking roads and impeding traffic are not peaceful forms of protest, as claimed by a Brotherhood spokesperson, and have nothing to do with presenting political demands.
Mohamed Abu Hamed, former MP and founder of Egyptians' Life Party, called for those who are mobilizing Morsi supporters in violent activities to be arrested. He accused three Brotherhood leaders of sparking the violence that is taking place in Egypt; Osama Yassin, Mohamed el-Beltagi and Safwat Hegazi, stressing that most of the demonstrators were shipped in from other governorates.
Blocking the road, even for the purpose of prayer, is a crime punishable by law, explained Abu Hamed. He pointed out that there would be no reconciliation with thugs and murderers.
He stated the importance of prohibiting the formation of new sectarian, religious organizations, as well as the dismantling the existing ones.
Hassan Shahin, the Tamarod [Rebel] campaign's spokesperson, has said, "Young MB members, who are driven by their leaders, should return to peaceful ways, as they are terrorizing the state. It is your leaders who have wronged you."
Amr Moussa, former presidential candidate and a leading NSF figure, said that Egypt needs to rebuild, while hoping that the transitional phase will be brief and properly managed.