ELCA distributes LGBTQIA+ handbook on 'sexual orientation,' 'gender identity' to churches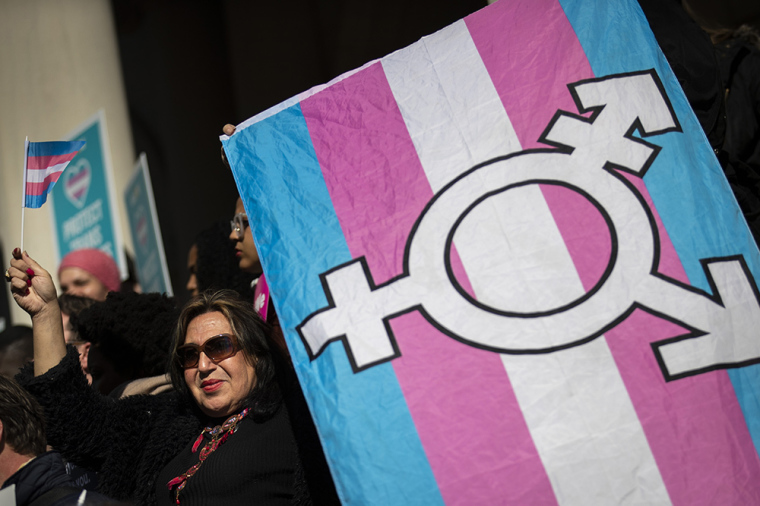 The Evangelical Lutheran Church in America, which was recently criticized for addressing God as "Mother" instead of Father, is distributing a handbook on sexual orientation, gender identity and gender expression to its member churches. 
Titled Lutheran Introduction To Sexual Orientation, Gender Identity, & Gender Expression, the handbook, published by the Lutheran ministry ReconcilingWorks that is listed at the top of the ELCA website, details bisexuality, pansexuality and transgederism, and encourages the use of alternative pronouns. 
The handbook defines gender identity as "a person's innate, deeply felt psychological identification as a man, woman or another gender, which may or may not correspond to the sex assigned to them at birth. Gender identity is different from the term 'gender,' which is typically used with reference to social and cultural differences rather than biological ones."
Gender expression, it says, is "the external characteristics and behaviors that are socially defined as either masculine or feminine, such as dress, grooming, mannerisms, speech patterns and social interactions. These norms vary culturally."
Sexual orientation, it adds, is "the term used to describe what gender(s) someone is physically and/or emotionally attracted to. Lesbian, gay, bisexual, pansexual, queer, and straight are all examples of sexual orientations. A person's sexual orientation is distinct from a person's gender identity and expression."
Many pastors and members have left the denomination due to their objections to its theology.
"I spent many years as a pastor in the Evangelical Lutheran Church in America until I led my congregation out for a more Biblical branch of Lutheranism," Pastor Tom Brock, who co-hosts "The Pastor's Study" radio program, recently wrote in an op-ed for The Christian Post.
"'Liberal' is no longer the word for the ELCA, it has become radical," he wrote, citing an example. "Two summers ago, 31,000 ELCA teenagers attended the ELCA's youth gathering. Popular ELCA pastor Nadia Bolz-Webber led the students to say after her 'I renounce the lie that queerness is anything other than beauty.' At the youth gathering an 11-year-old boy who thinks he is a girl was put on stage to promote transgenderism."
In April, ELCA garnered controversy for posting a prayer on their Twitter and Facebook accounts addressing God as "Mother."
"Mother God, you have fed us with the nourishment of your spiritual food. Raise us up into salvation and rid us of our bitterness, so that we may share the sweetness of your holy word with all the world," the ELCA tweeted on April 29.
Hans Fiene, a conservative pastor who oversees the popular Lutheran Satire YouTube channel, is one of those who took issue with the post. "Leave the ELCA," he succinctly replied when retweeting the ELCA post.
Jeff Walton of the theologically conservative Institute on Religion & Democracy told The Christian Post that he was concerned about the prayer as well.
"Church mystics including Julian of Norwich — who is commemorated next week in the ELCA and the Episcopal Church — and Bernard of Clairvaux likened divine love to motherly love," Walton said.
"My concern with this ELCA prayer is that it does not focus upon an attribute of God's character and instead simply declares God 'Mother.' It prompts me to ask if there's an agenda in doing so."
Walton also told CP that theologically liberal mainline Protestant denominations in general "have all to some degree dabbled in this stuff."
"It has ranged from politicized statements against 'patriarchy' all the way to outright goddess worship in events like the infamous 'reimagining conference' of the 1990s in which prayers were offered in the name of 'Sophia,'" he said.