Election 2020: How is Trump doing in the polls after the first debate?
RealClearPolitics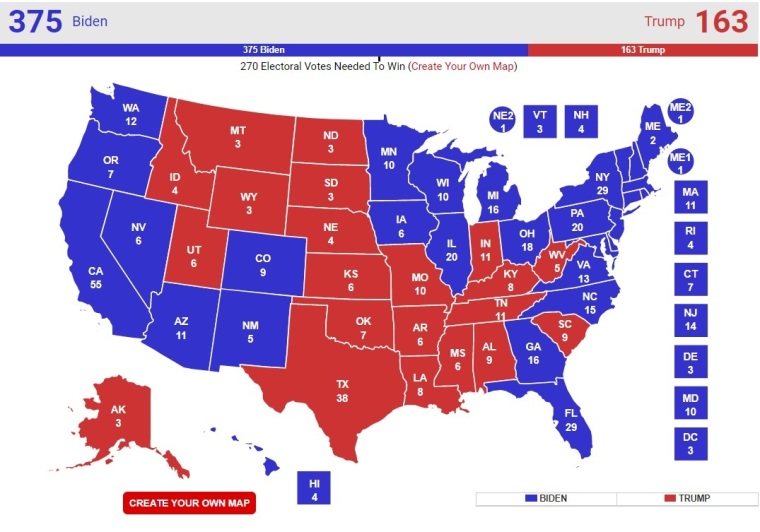 Political polling analysis website RealClearPolitics has a "no toss up states" map for the presidential election, which describes a scenario not including swing or "toss up" state results.
The "no toss up" map gives Biden a decisive Electoral College victory, with the map, accessed Monday, giving him 375 points (well above the 270 needed to win) to Trump's 163.
This marks an increase from two weeks ago, when the same no toss-ups map had Biden winning with 353 electoral points and Trump having 185 electoral points.
States that shifted from Republican to Democrat over the past two weeks included Georgia with its 16 electoral points and Iowa with its six electoral points.
The RealClearPolitics map that includes toss-ups, accessed Monday, also gives Biden a strong lead, with him having 226 electoral points to Trump's 125, with 187 toss-up points.