Elisabeth Elliot biographer unveils new details about life and work of renowned missionary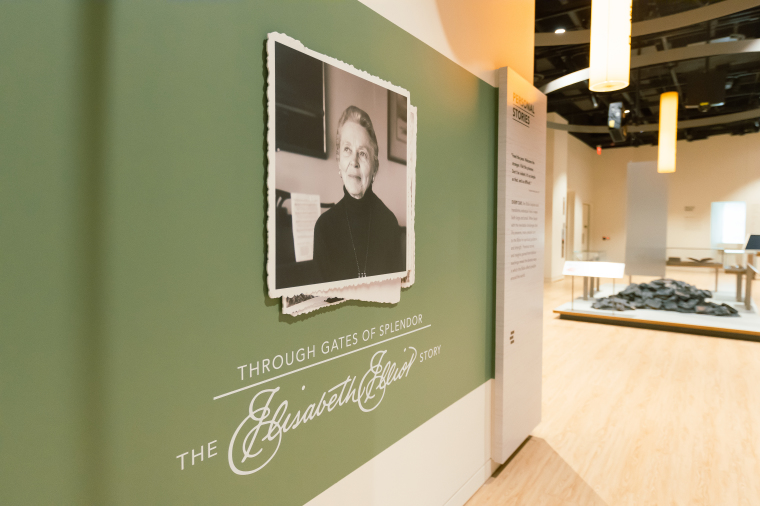 Elisabeth Elliot, the missionary many remember for devoting years of her life to sharing the Gospel with the men who killed her husband, is much more than a footnote in Christian history, says biographer Ellen Vaughn. 
In a recent interview with The Christian Post, Vaughn described her efforts to delve deeper into the celebrated missionary's life. Her second volume,Being Elisabeth Elliot, explores a later period in the missionary's life after writing about Elliot's early years in her first volume, Becoming Elisabeth Elliot. 
Those who have heard of Elliot might recognize her as the woman whose husband, Jim Elliot, died in January 1956 during a mission to preach the Gospel. While traveling through the Ecuadorian jungle, Elliot's husband and four other missionaries were speared to death by members of the Auca/Waodani tribe, the group they had traveled to meet.
Despite her husband's death, Elliot returned to the rainforest two years later to live with and minister to the same tribe that had killed her husband. In 2019, Vaughn traveled to Ecuador while writing the first volume of her biographical series and lived among the Auca/Waodani people whom Elliot had ministered to. She also met two of the men who speared the famed missionary's husband. 
The men had come to believe in the spiritual presence of Jesus as a result of the work of Elliot and fellow missionary Rachel Saint, both of whom lived among the tribe and demonstrated forgiveness. A man named Mincaye, one of the men believed to have speared and killed Elliot's husband, died in 2020.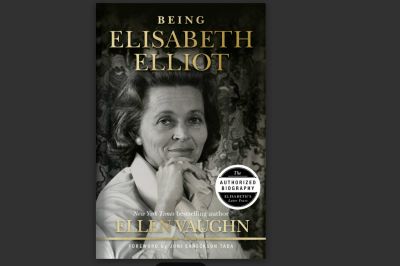 While many Christians might be somewhat familiar with Elliot's story of forgiveness, Vaughn observed that there appears to be less familiarity with Elliot's body of work throughout the second half of the 20th century. 
Vaughn said something else that interested her while writing the second volume of Elliot's biography was the concept of "Evangelical heroes" and society's tendency to place them on a pedestal. 
Vaughn said that members of Elliot's family provided her with access to her journals. Reading the journals transformed how she viewed Elliot. No longer viewing her merely as a "caricature," but seeing the "heart, soul, brain and spirit" of a celebrated woman during the journeys God led her through when she was alive. 
"And that's what I found fascinating, that there is a tendency, I think, on the one hand, to set up these heroes and typecast them," the author said. "'Oh, she was so brave; she was so obedient to God no matter what.' And I think many people felt like, 'I could never be like her.'" 
The biographer pointed to the heroes of Scripture, noting that they were flawed, made mistakes and suffered from insecurities. To the biographer, Elliot is not unlike these biblical heroes, and she wanted to explore her story to help readers "resonate" with the Christian missionary's life. 
The author said that she sought to explore various questions in the book, including what it means to be a human being and what it means to follow Christ amid a culture of confusion and when times are awful or when one is struggling with rejection. According to Vaughn, Elliot experienced all of these feelings.
"The interesting part to me is always the cracks in the story, not the illusion of some perfect pot, if you will," Vaughn said. 
"I think when one gets inside the writings of someone's journals, you come to love the person in their brokenness," she continued. "You come to see the heroism in day-to-day obedience, not in dramatic, big stuff."
Speaking on the "heart" of the book, Vaughn said most of it is devoted to the love story between Elliot and her second husband, Addison Leitch, a professor at Gordon-Conwell Theological Seminary. Elliot married Leitch in 1969, and the couple remained together until his death in 1973. 
As Vaughn explained, most people remember Elliot's first husband, but her marriage to Leitch was a time of "great delight" for the Christian missionary. In her journals, Elliot admitted that she loved her second husband more than her first. 
Eventually, during their marriage, Leitch was diagnosed with cancer, and he suffered for several months, Vaughn added. During that time in her life, Elliot's hopes would rise in the moments when her husband's health would improve and then be dashed when his health worsened and then her beloved Leitch died. 
"When you're a biographer, you have to enter into the story" of the person you're researching, the author said. "You know, all these journals that are just wrenching, and you're weeping for her story even as you're writing." 
"You have to enter into it. And what God did was uncanny because, within days of writing that very visceral, evocative material, I'm rushing my own husband to the emergency room," she said of her late husband, who was diagnosed with a malignant brain tumor and died as she worked on the book. 
Vaughn saw her own life reflected in Elliot's story, which she does not believe was a coincidence. 
"I think some of the takeaways from that, which is kind of the heart of the book in some ways, are that, so many times in this life, suffering is real, and it is awful," Vaughn said. "But God is present, and there may not be some victorious, lovely Christian healing, but the ultimate healing will come. And this is the heart of our faith." 
While venturing through her own journey of loss, Vaughn said she saw how God works through everything that happens in this life, noting that His grace is "tangible and robust." 
One of Elliot's greatest contributions to Christian thought, Vaughn believes, is on the issue of suffering. Elliot had defined suffering as "having something you don't want or wanting something you don't have," according to the biographer, who noted that this encompasses many things. 
"And I think it's key to our experience as human beings," Vaughn said. "'Lord, how do I walk through these days?' And so, I think that is some of what I would love people to take away from this particular book and from her story." 
 Being Elisabeth Elliot will be available everywhere books are sold on Sept.12.